Happy Friday.
This week's email is a compilation of our summer reading lists (books and articles we've read, we're reading, and maybe some wishful thinking about books we hope to read).
Enjoy.
From André
As I write this, I'm in the UK (Devon), visiting my mom (77), sister, and her kids. It's been a long 18 months (Jan 2020) since Anita and I were in hugging distance to our moms.
I'm here for three weeks. So, needless to say, I've beyond happy right now.
Anyhoo…
On the drive to Devon (south-west coast of the UK), we visited a friend along the way.
Rikke is a book nutjob.
I say that with a mix of fascination and jealousy…
Collecting books is easy — I have a digital graveyard of thousands of books — but reading every single one is the hard (or impossible) part.
She can read a book in a few hours with near-perfect recall.
In their living room are two large bookcases, full, 95% nonfiction.
With a chilled glass of Albariño in hand, I excavated the two bookshelves for interesting pickings.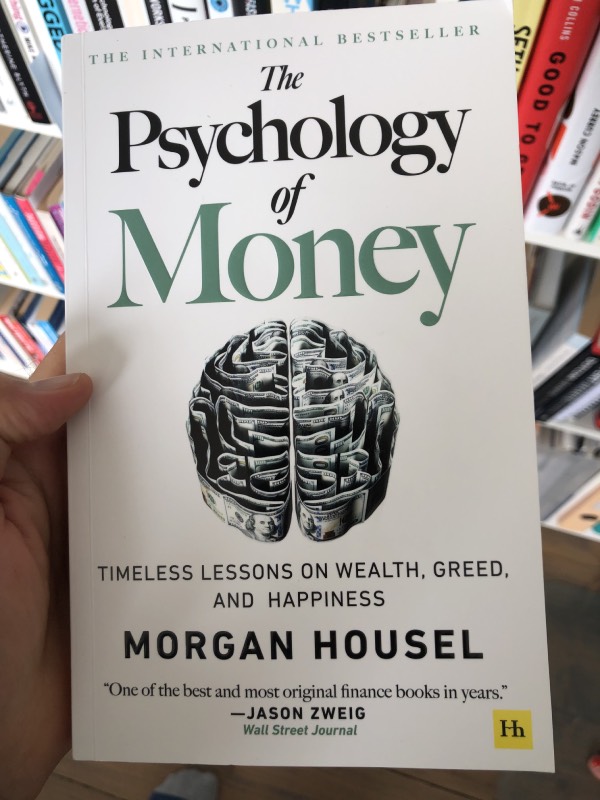 "Rikke, why this book?"
… and then she would machine-gun me a response, arms flailing like a marionette puppet, while I would hang on for dear life trying to make sense of her unpacking.
This carried on throughout the two days we were there.
For me, and I suspect for most people, every book has a measurable opportunity cost, so being highly selective is a necessity.
It can take me a week or two (or three) to get through a book worth reading…
So, I leveraged Rikke's weird reading ability to compile a summer reading list that I'm excited to get through.
In no particular order:
A World Without Work (Daniel Susskind)
The Psychology of Money (Morgan Housel)
The Intelligence Trap (David Robson)
The Industries of the Future (Alec Ross)
Rest: Why You Get More Done When You Work Less (Alex Soojung-Kim Pang)
Shorter: Work Better, Smarter, and Less (Alex Soojung-Kim Pang)
Psychology 101 (Adrian Furnham)
The Decision Book: Fifty Models for Strategic Thinking (Mikael Krogerus)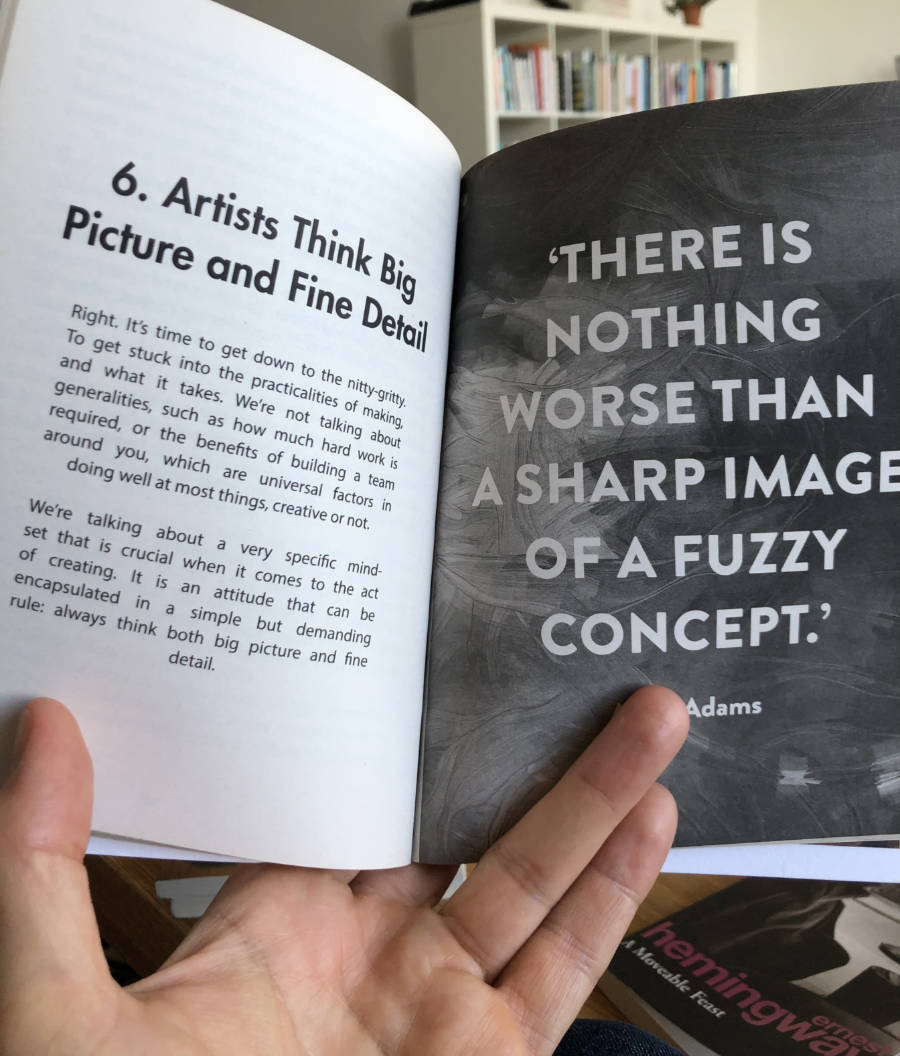 Later we went for a walk, and as it turned out, we stumbled on a tiny local bookshop (they still exist!).
I picked up three books (the list above I still need to order):
When We Cease to Understand the World (Benjamin Labatut)
Notes from Underground (Fyodor Dostoevsky)
The Old Man and The Sea (Ernest Hemingway)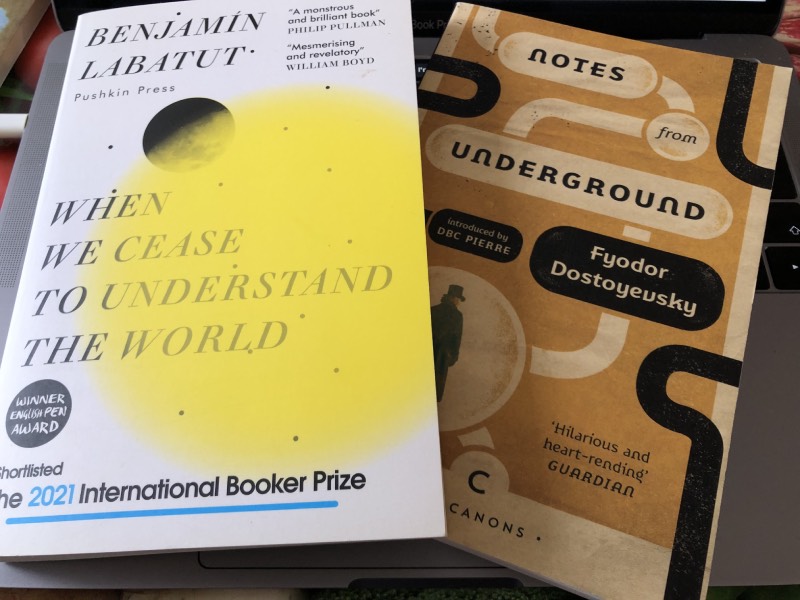 The Dostoevsky book, Rikke told me, is beyond weird (and raises disturbing questions), but a worthwhile endeavor.
I've been intrigued by Dostoevsky ever since learning that Jordan Peterson highly recommends the works of the Russian writer, so this short work will be an interesting read.
A blurb on the back cover reads, "The most unflinching study of self-loathing in the literary canon." — IRISH TIMES
What could possible go wrong.
I rarely recommend books I've never read, let alone from authors I've never read…
But in the spirit of sharing the books I've cherry-picked for my summer Short List, take these recommendations with a pinch of salt.
I'm hoping to be surprised in ways I don't yet comprehend, and that is a wonderful prospect I'm excited to experience.
Enjoy!
From Shawn
Keeping up with 70 acres in Vermont can be demanding and, as a result, I don't read as much as I'd like to during the summer.
However, I've read several new books, re-read (or restarted) others, and I've enjoyed a few articles as well.
I hope you find something interesting and valuable in this list.
In anticipation of a four-day course with Robert Fritz — The Art of the Creative Process — I've been re-reading The Path of Least Resistance for Artists: The Structure and Spirit of the Creative Process, and reading Elements: The Writings of Robert Fritz.
I purchased Seeking Wisdom: From Darwin to Munger, by Peter Bevelin for a friend and was reminded how much I enjoyed that book. It's a commitment (I spent six months reading and absorbing it the first time and I'm sure I only scratched the surface).
Start with this amazing interview if you're curious about Seeking Wisdom).
The Premonition: A Pandemic Story and Flash Boys: A Wall Street Revolt, both by Michael Lewis.
Michael Lewis and the Narrative Nonfiction Formula, Cody Delistraty (Los Angeles Review of Books).
The Extended Mind: The Power of Thinking Outside the Brain, Annie Murphy Paul
Abraham Lincoln and the Structure of Reason, David Hirsch, Dan Van Haften, Frank J. Williams
Shape: The Hidden Geometry of Information, Biology, Strategy, Democracy, and Everything Else, Jordan Ellenberg
I've been re-reading Turning the Mind Into an Ally, by Sakyong Mipham Rinpoche. It gets better every time I read it.
John McPhee, The Art of Nonfiction No. 3, The Paris Review ($49 subscription required).
How Do You Like It Now, Gentlemen?, The moods of Ernest Hemingway, Lillian Ross (published in The New Yorker in 1950).
Random Thoughts
We've been consumed by writing the new course that will replace AutoResponder Madness and creating 'Project X' (our sample business we're creating from $0 to $100,000+ in revenue) for The Durable Business.
Along the way, we've had many insights about writing, the creative process, learning, collaborating, and marketing.
We're looking forward to sharing those ideas over the next weeks and months.
Enjoy your weekend.
André & Shawn
P.S.
If you didn't see our announcement about replacing AutoResponder Madness 4 with an entirely new course, you can find that here.
Despite the name change, if you're an ARM customer (any version), you'll get access to the new course for free (along with updates for life, of course).
We're adding something entirely new and exciting to our core courses as well — more about that in upcoming emails.