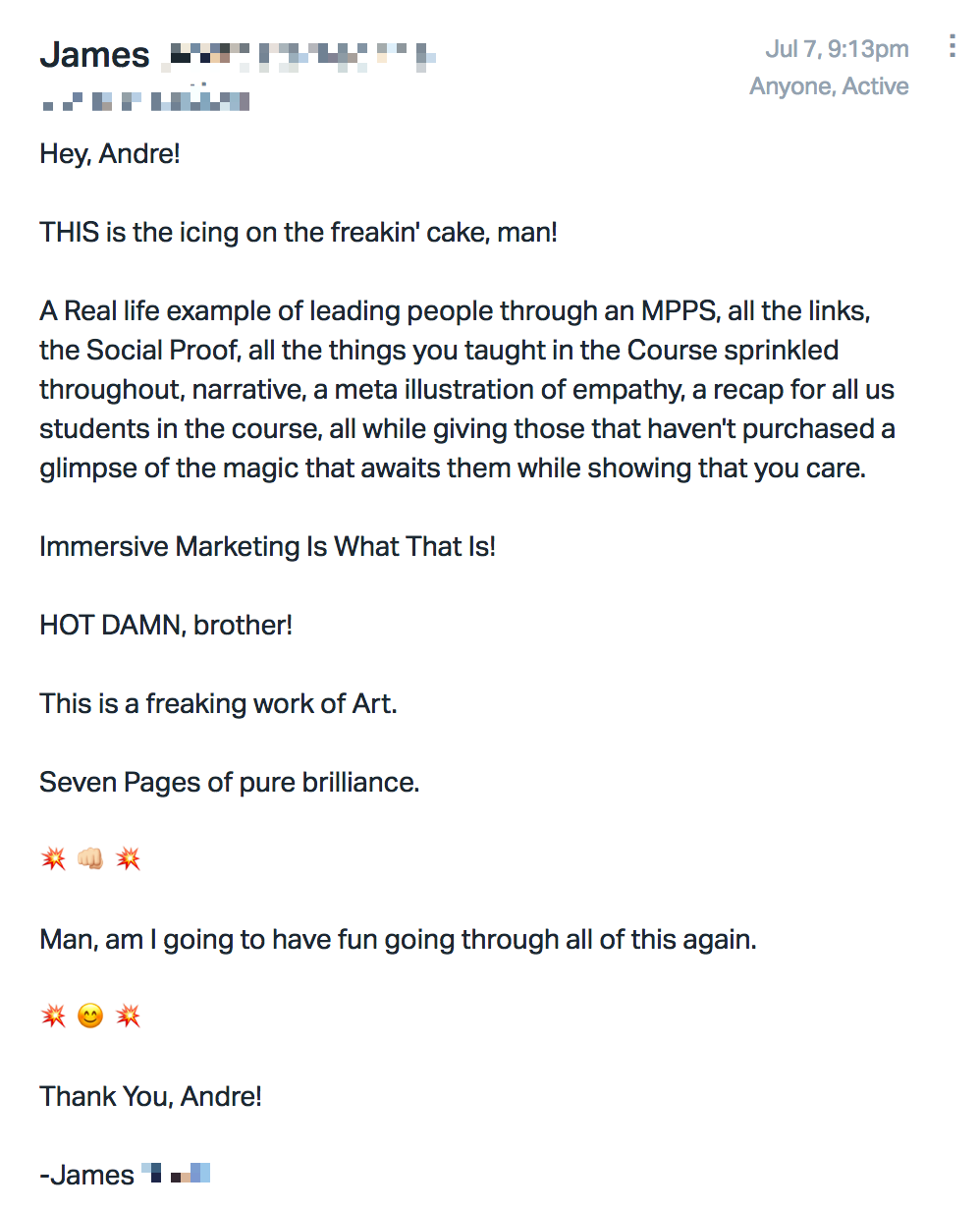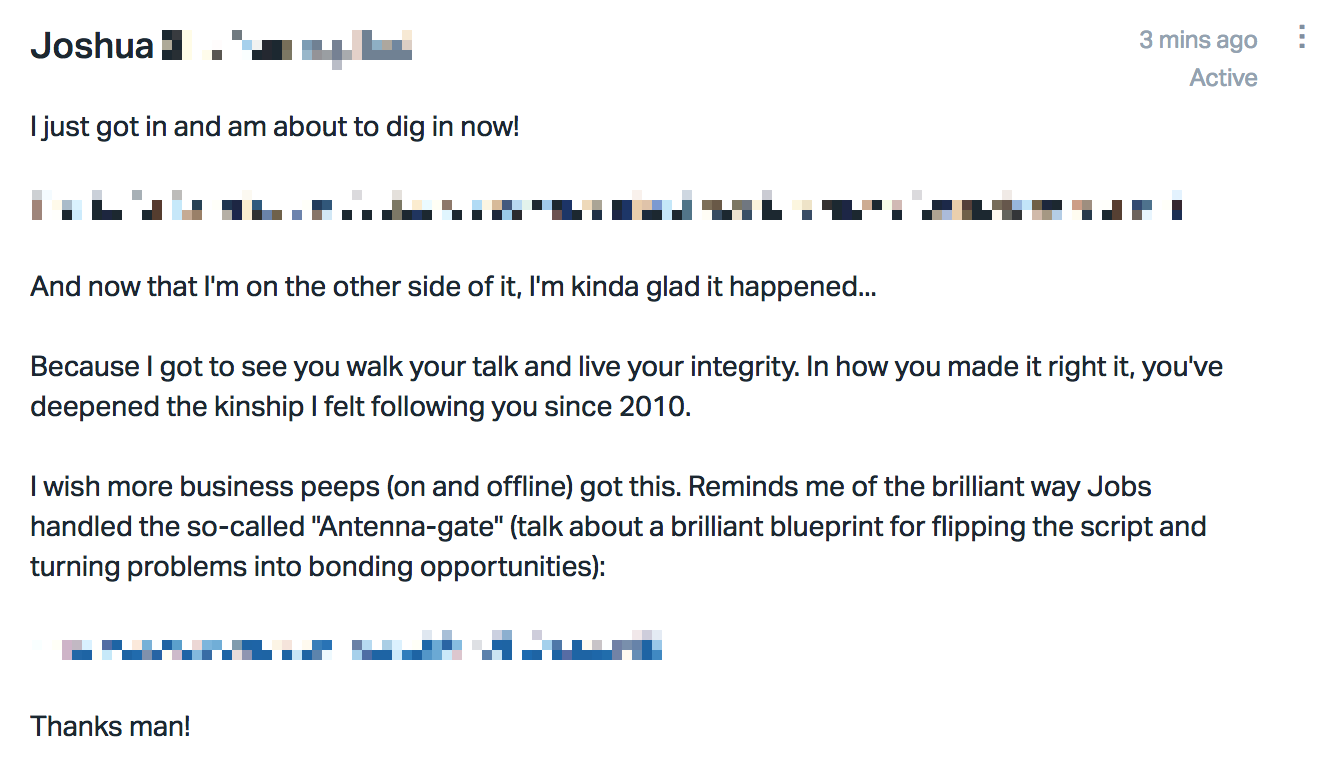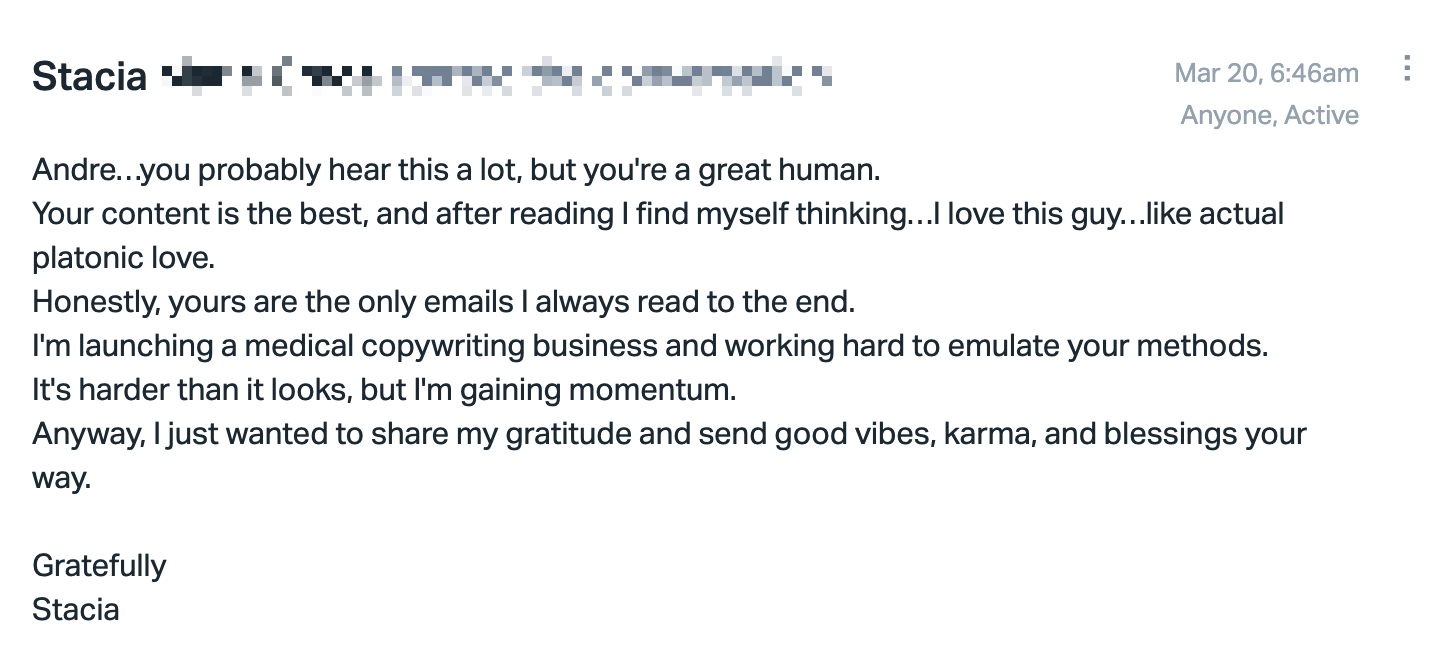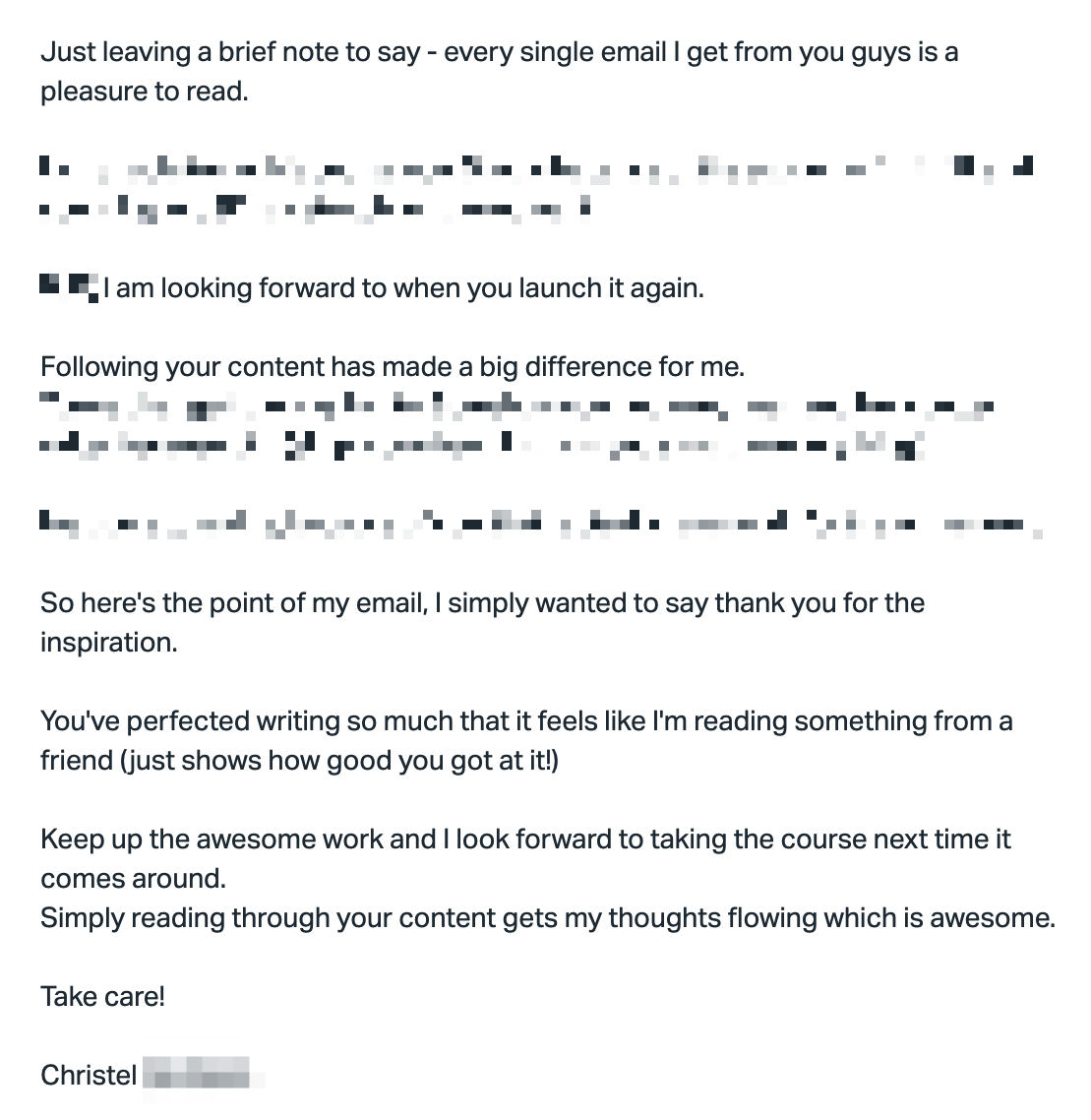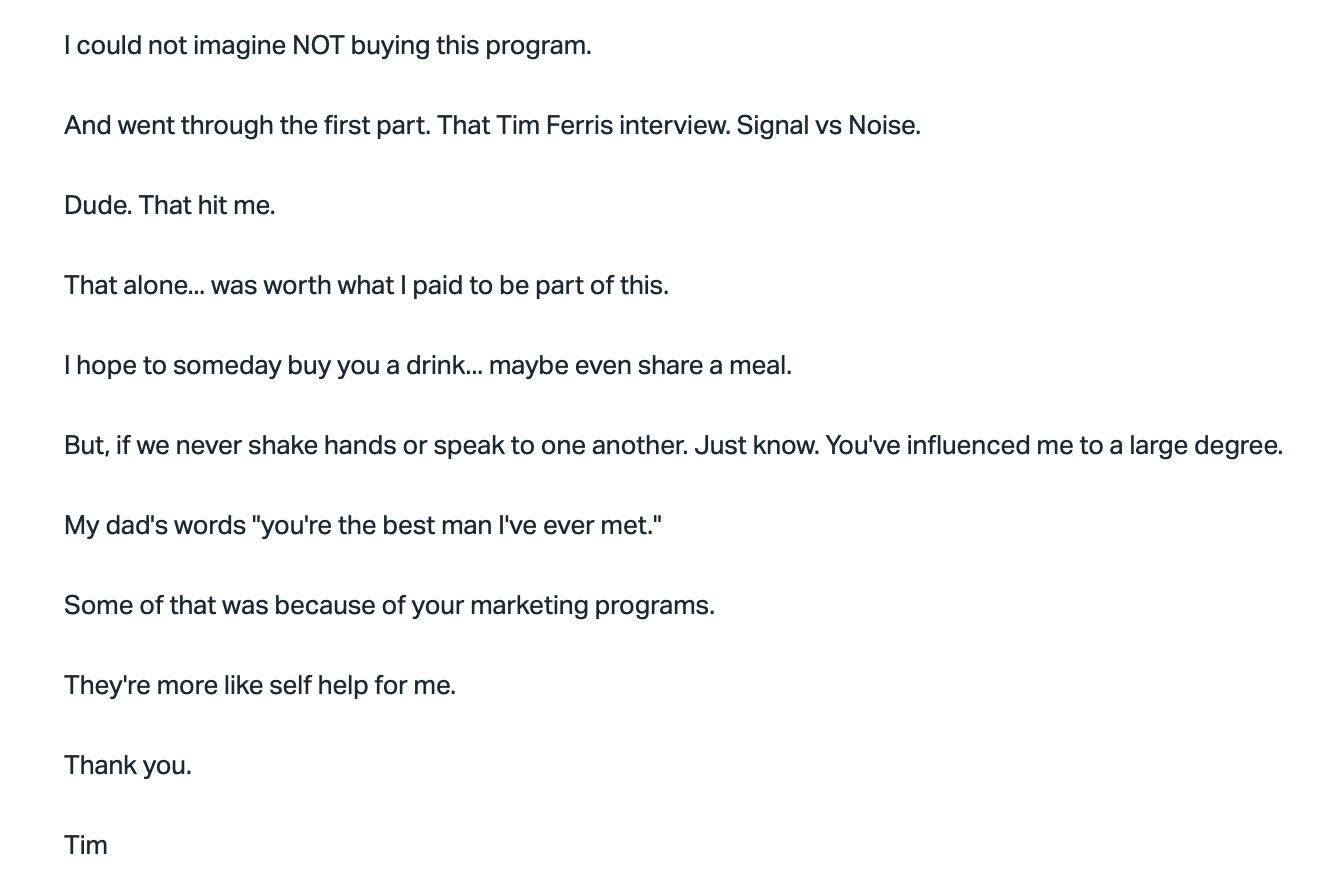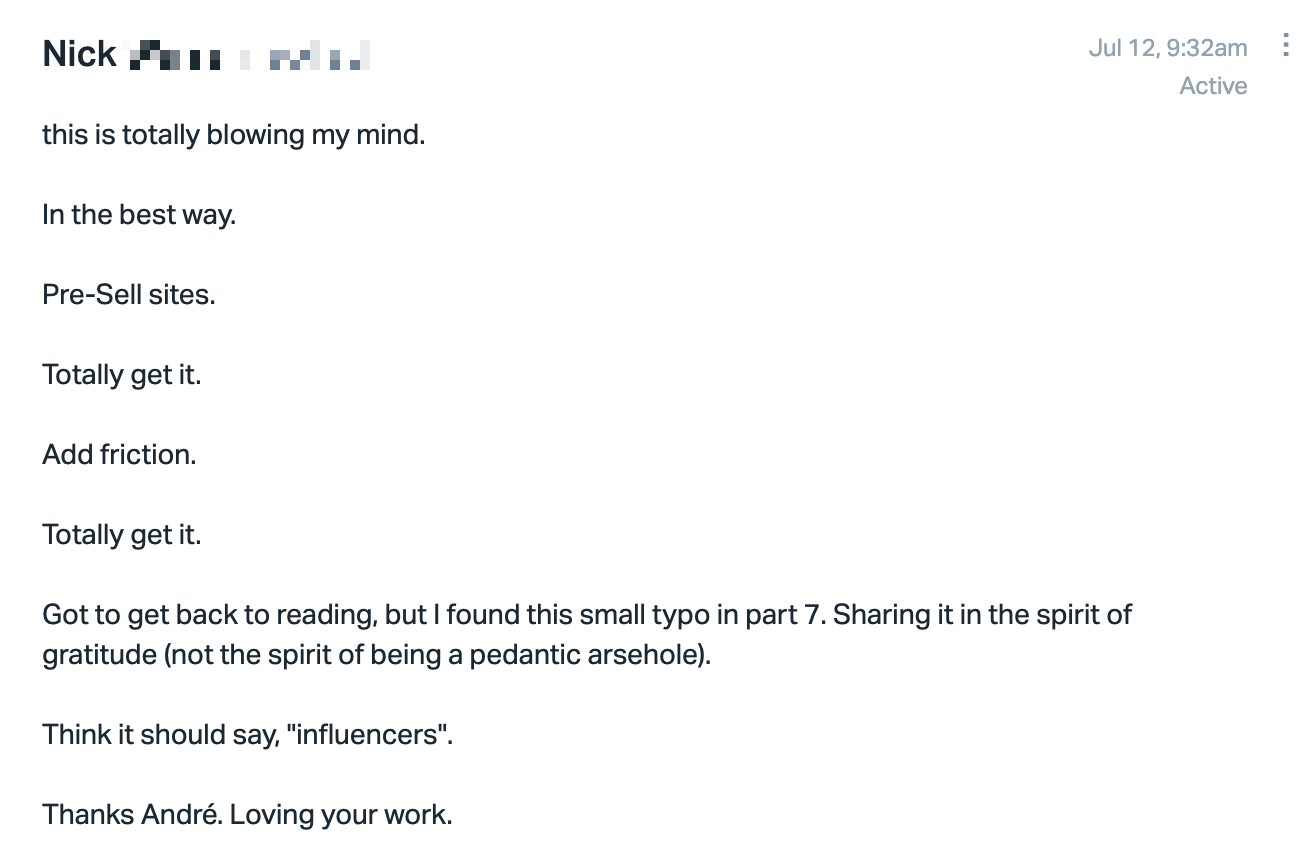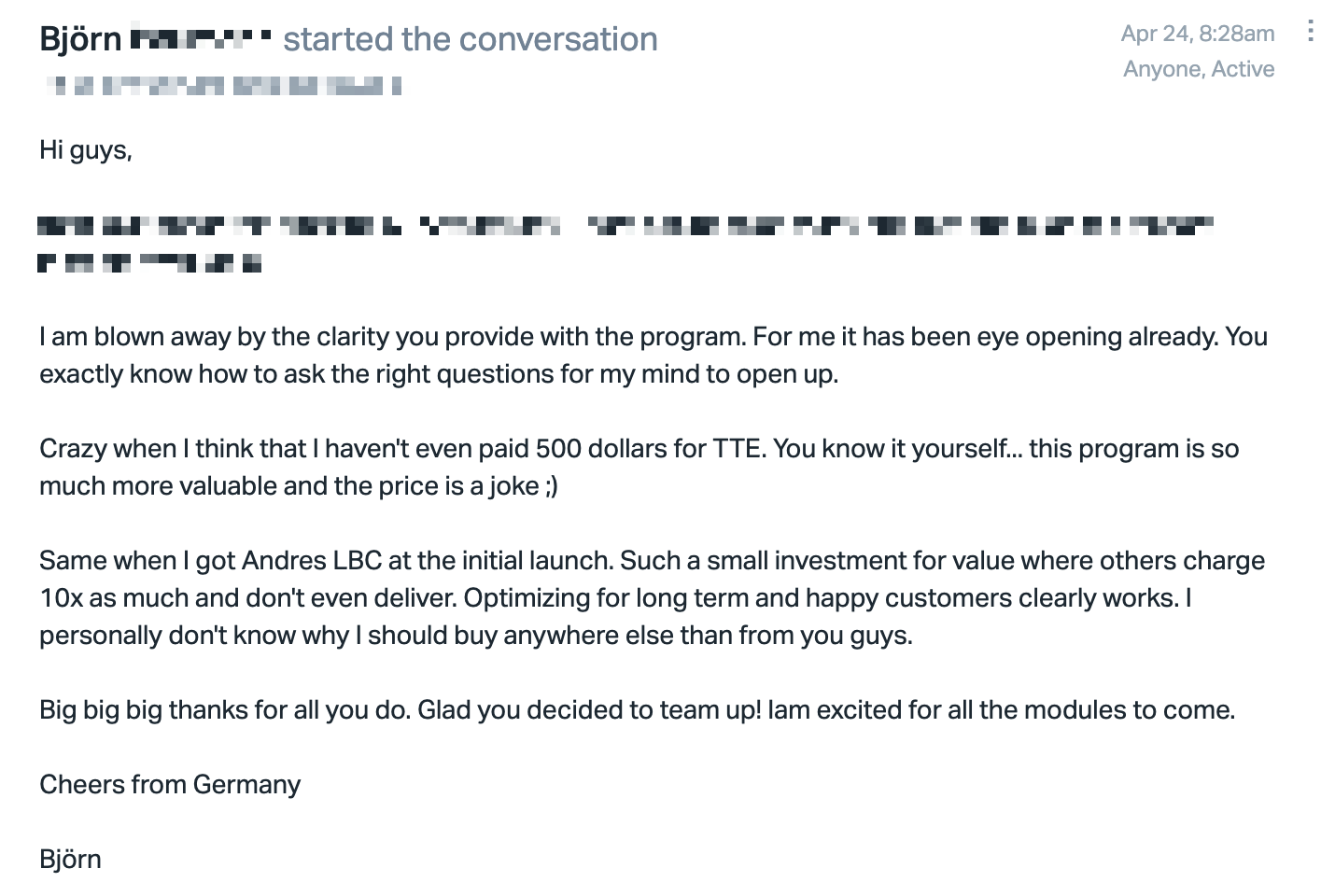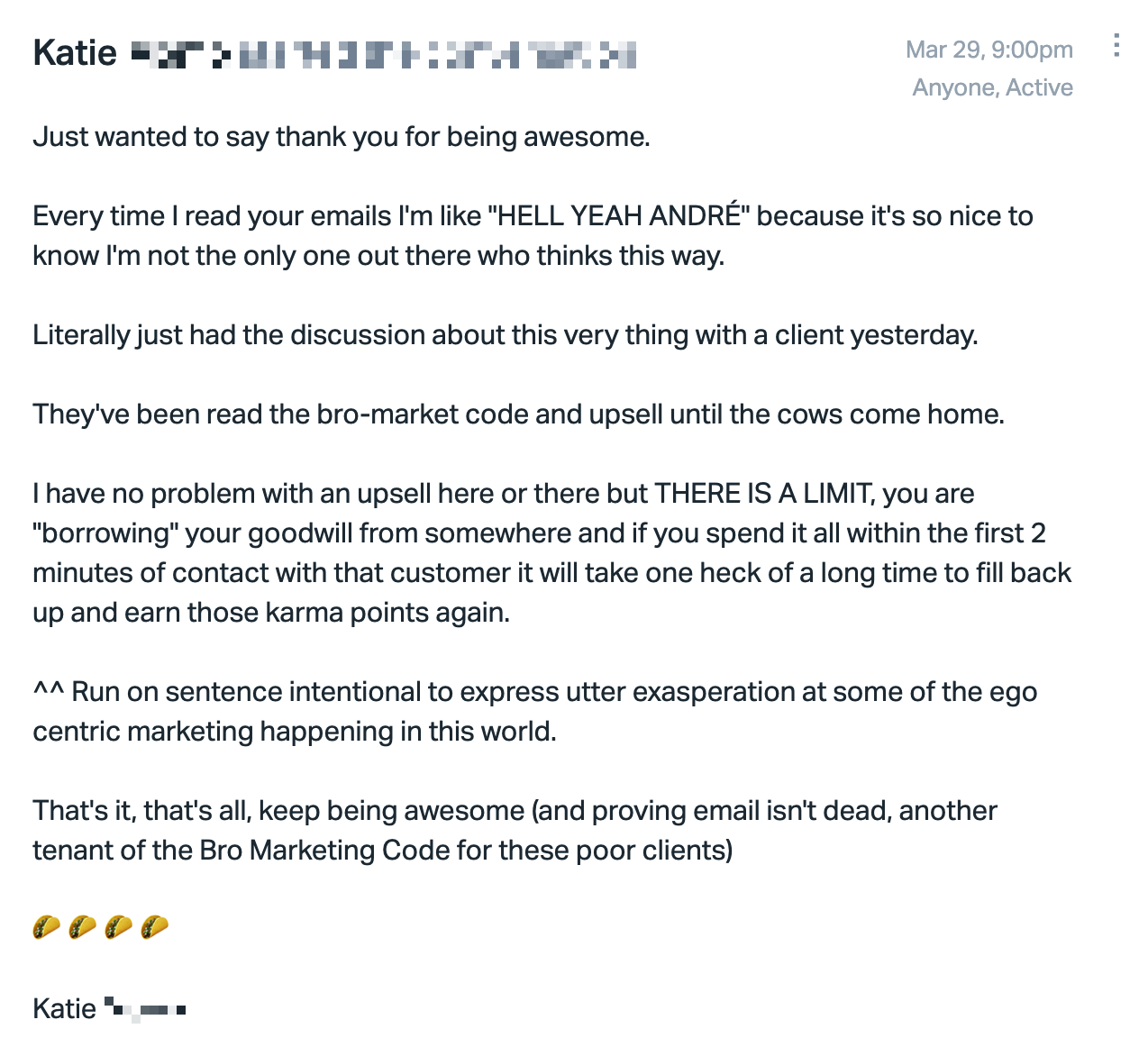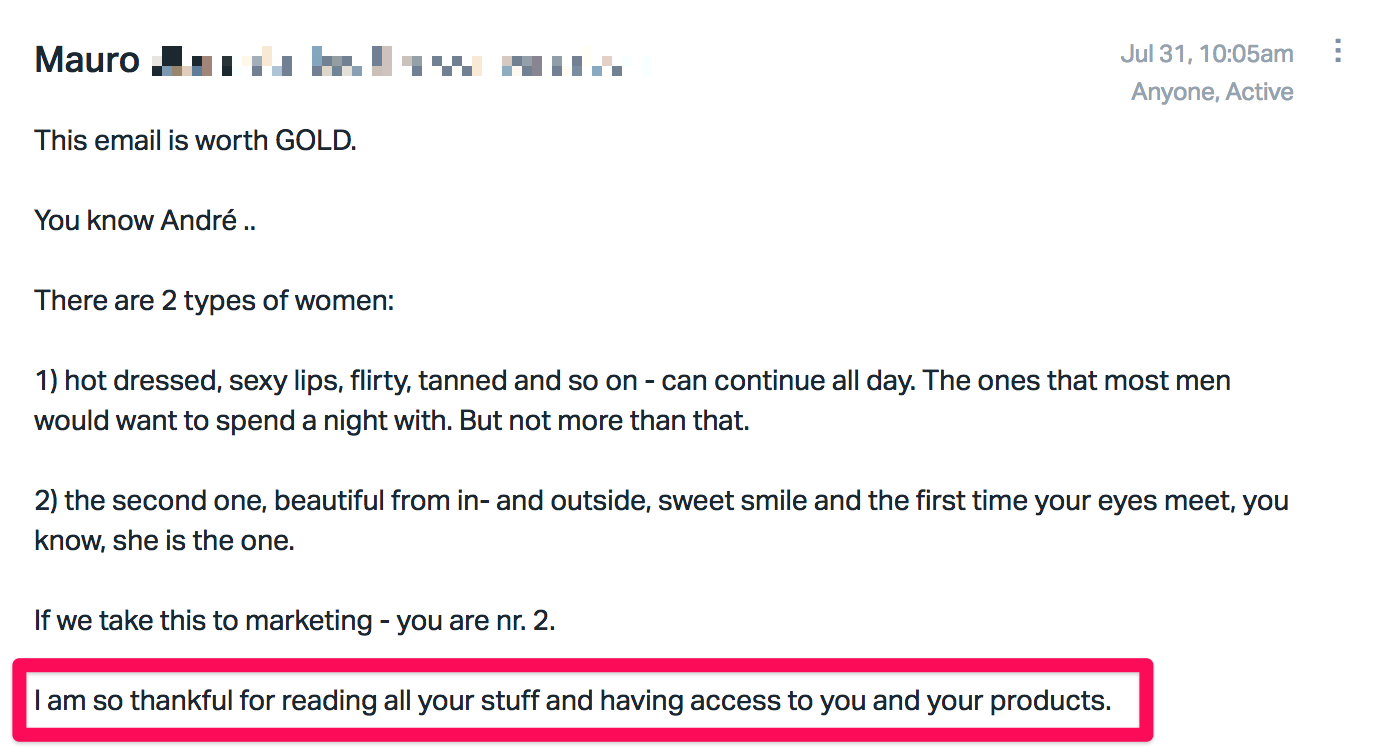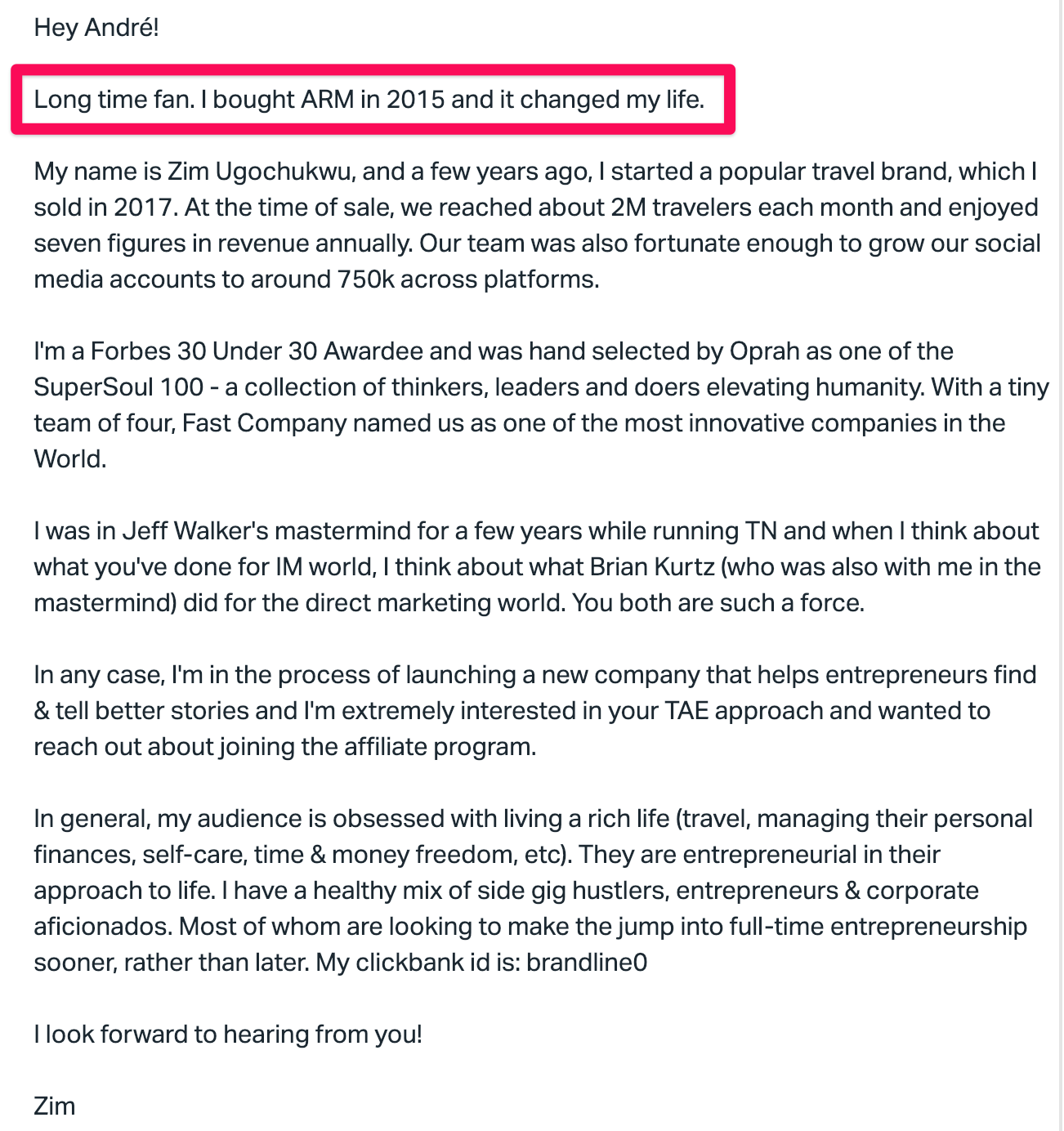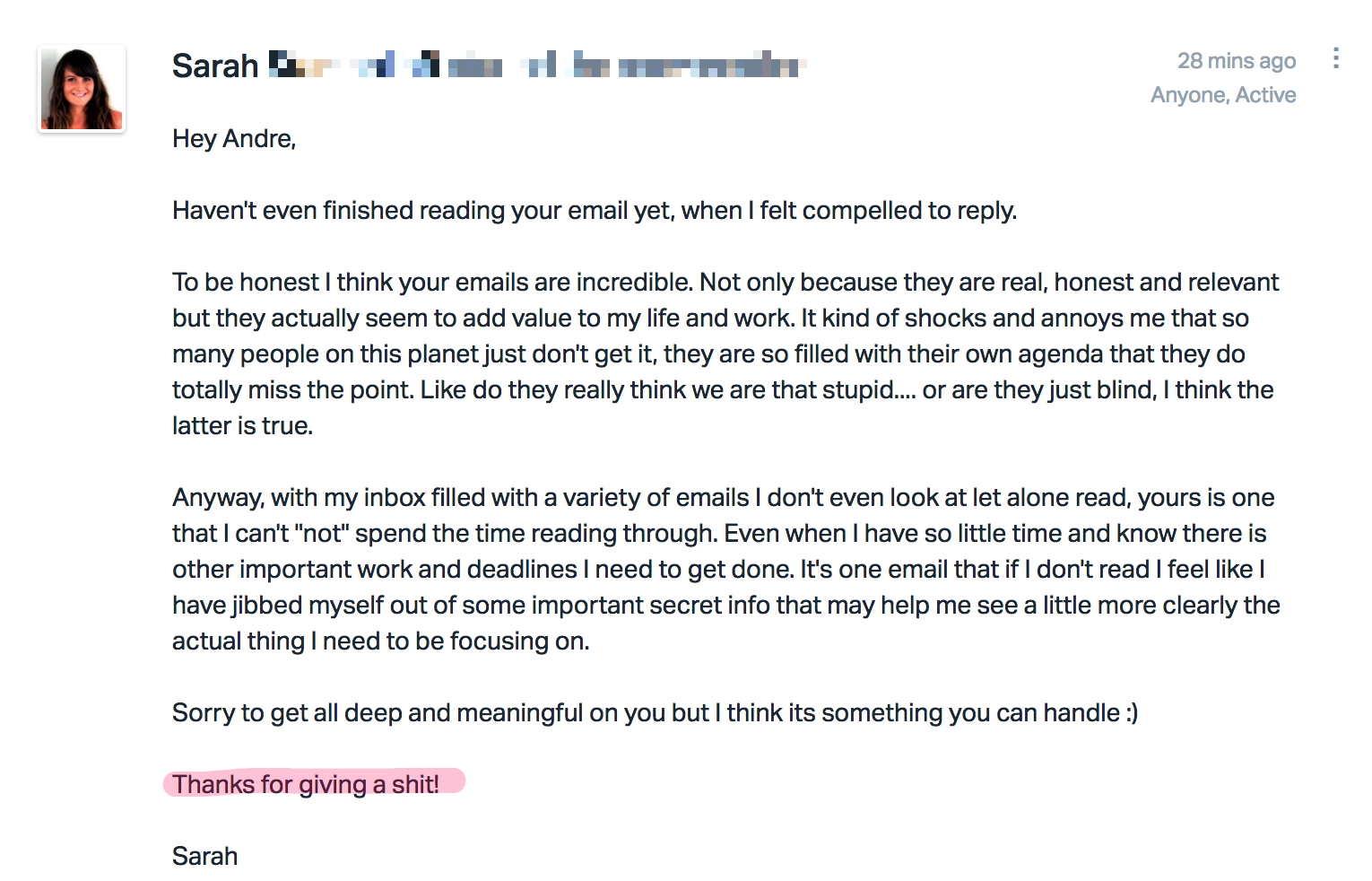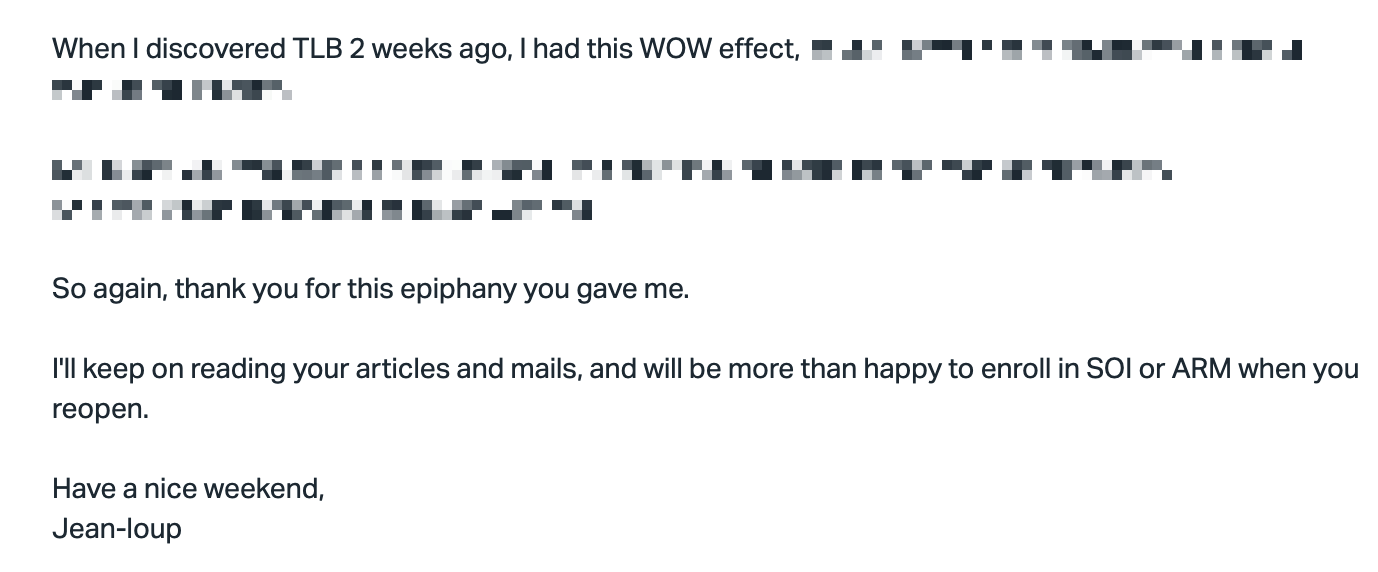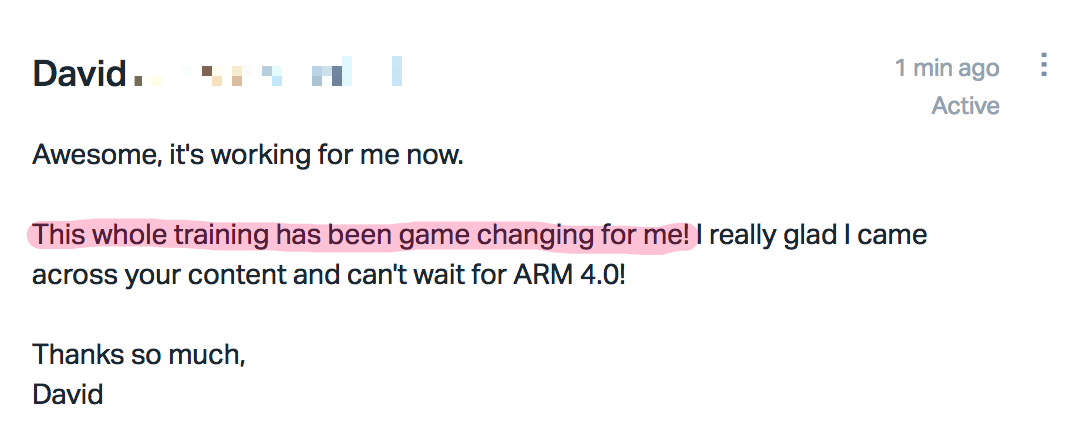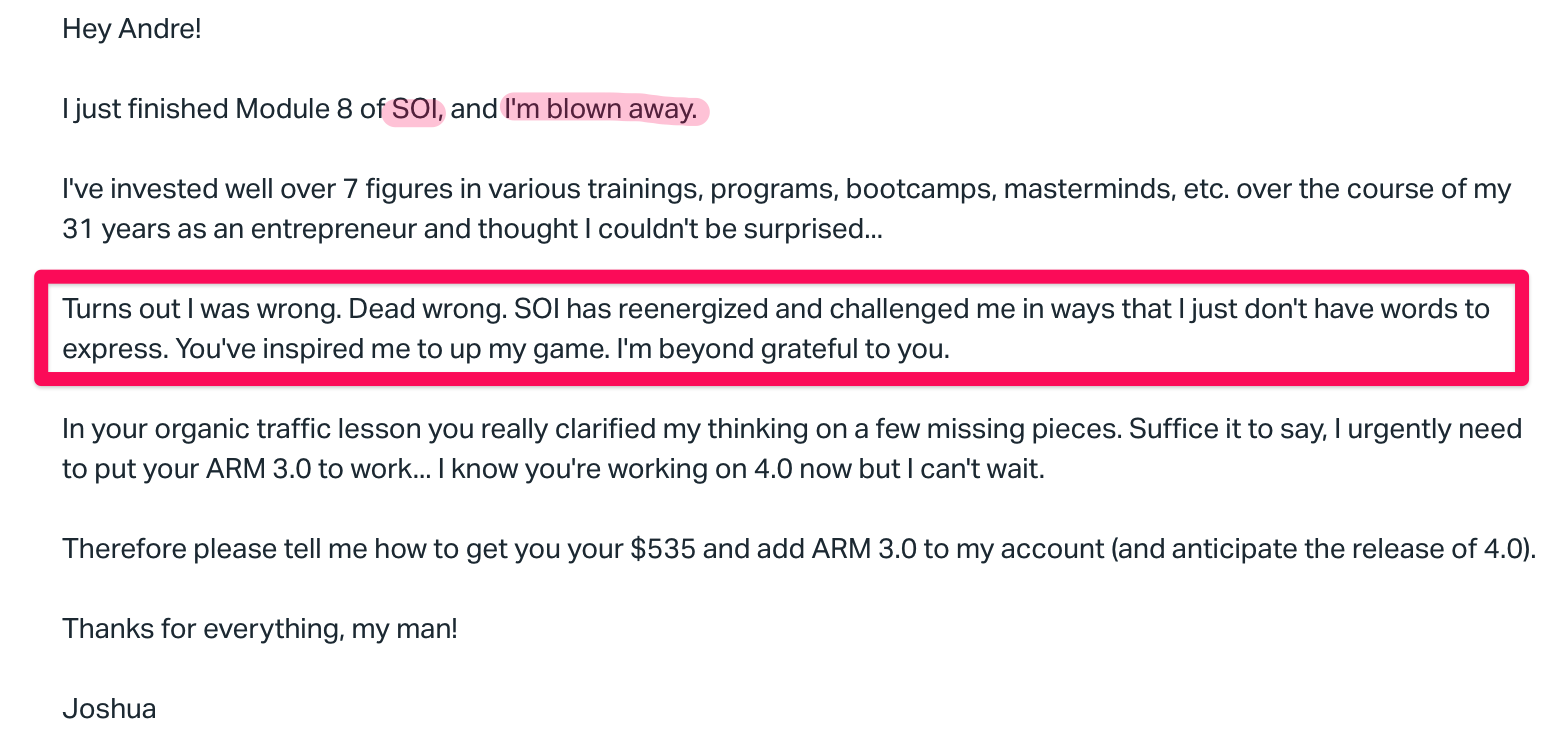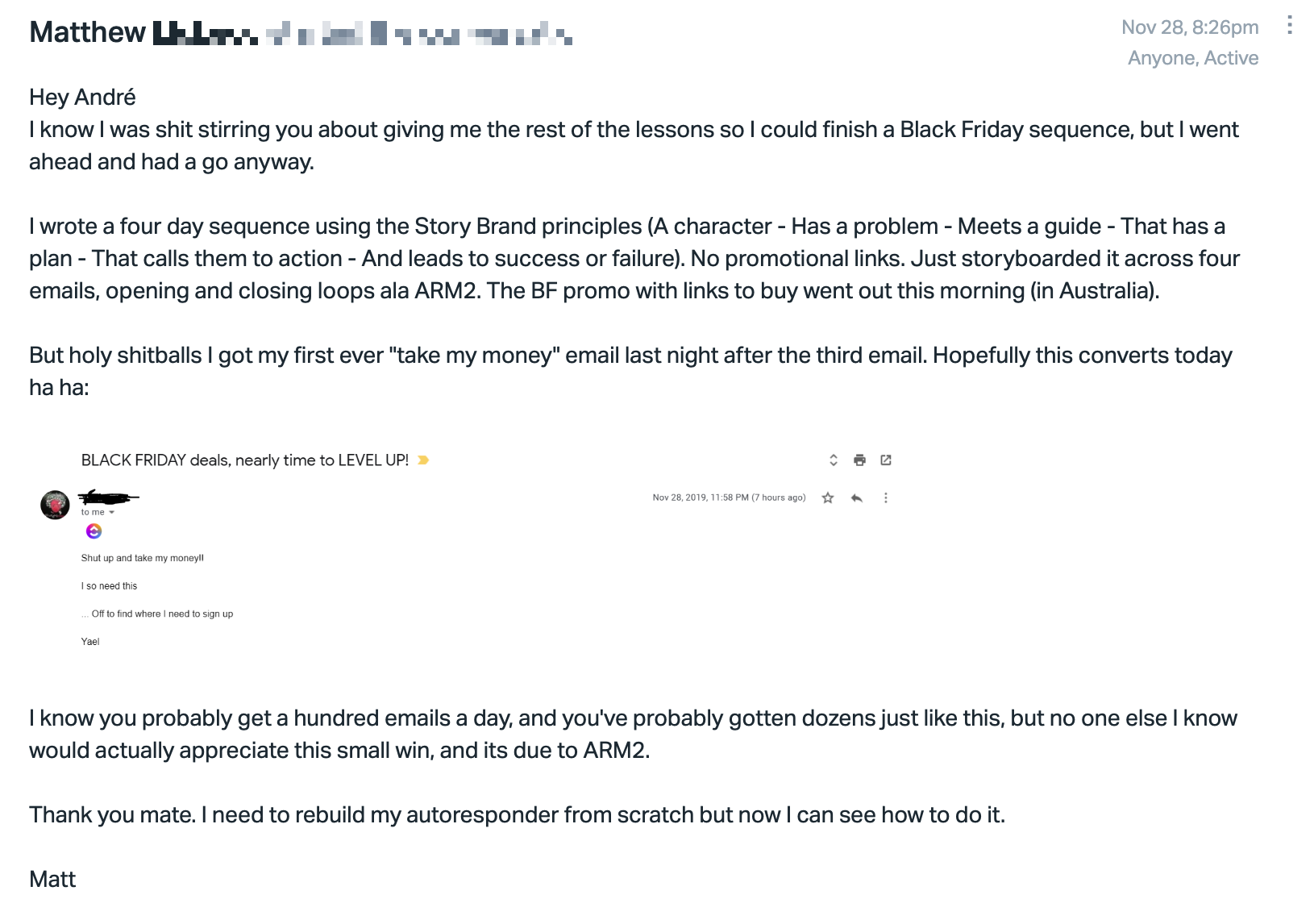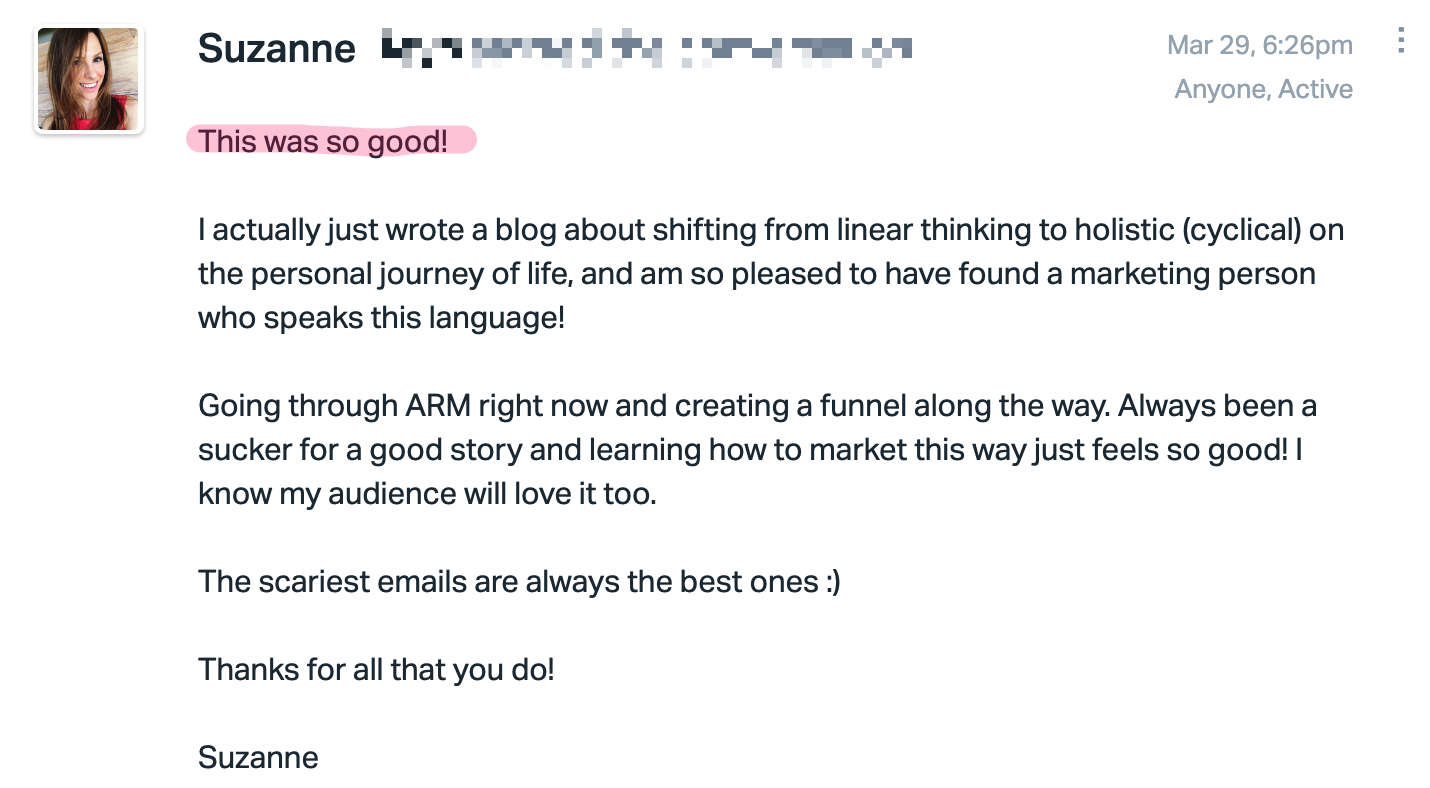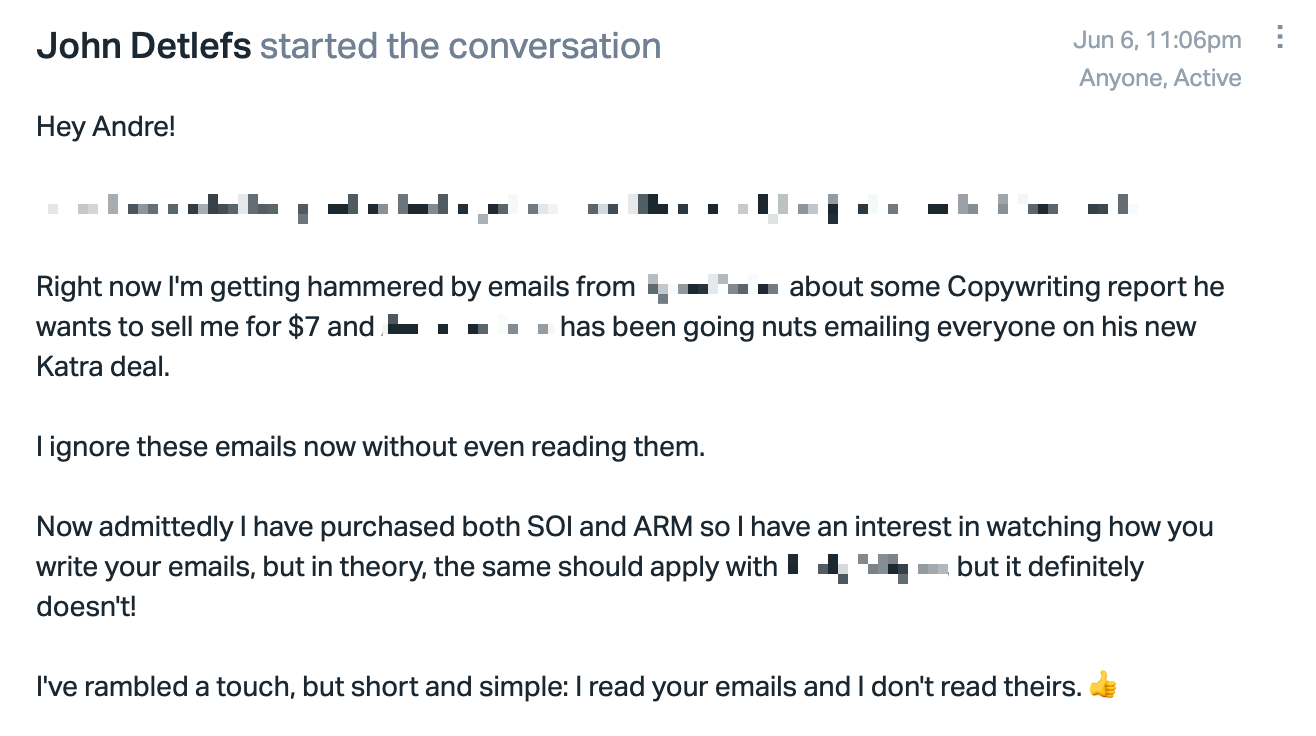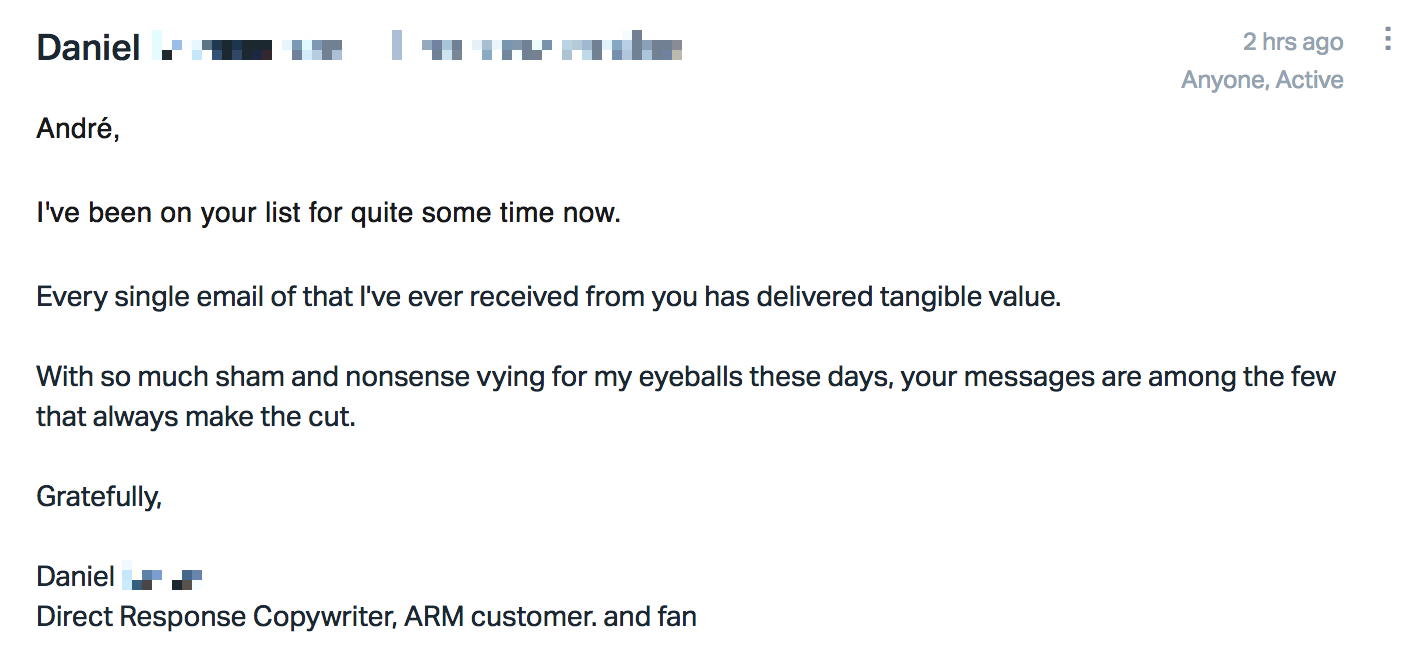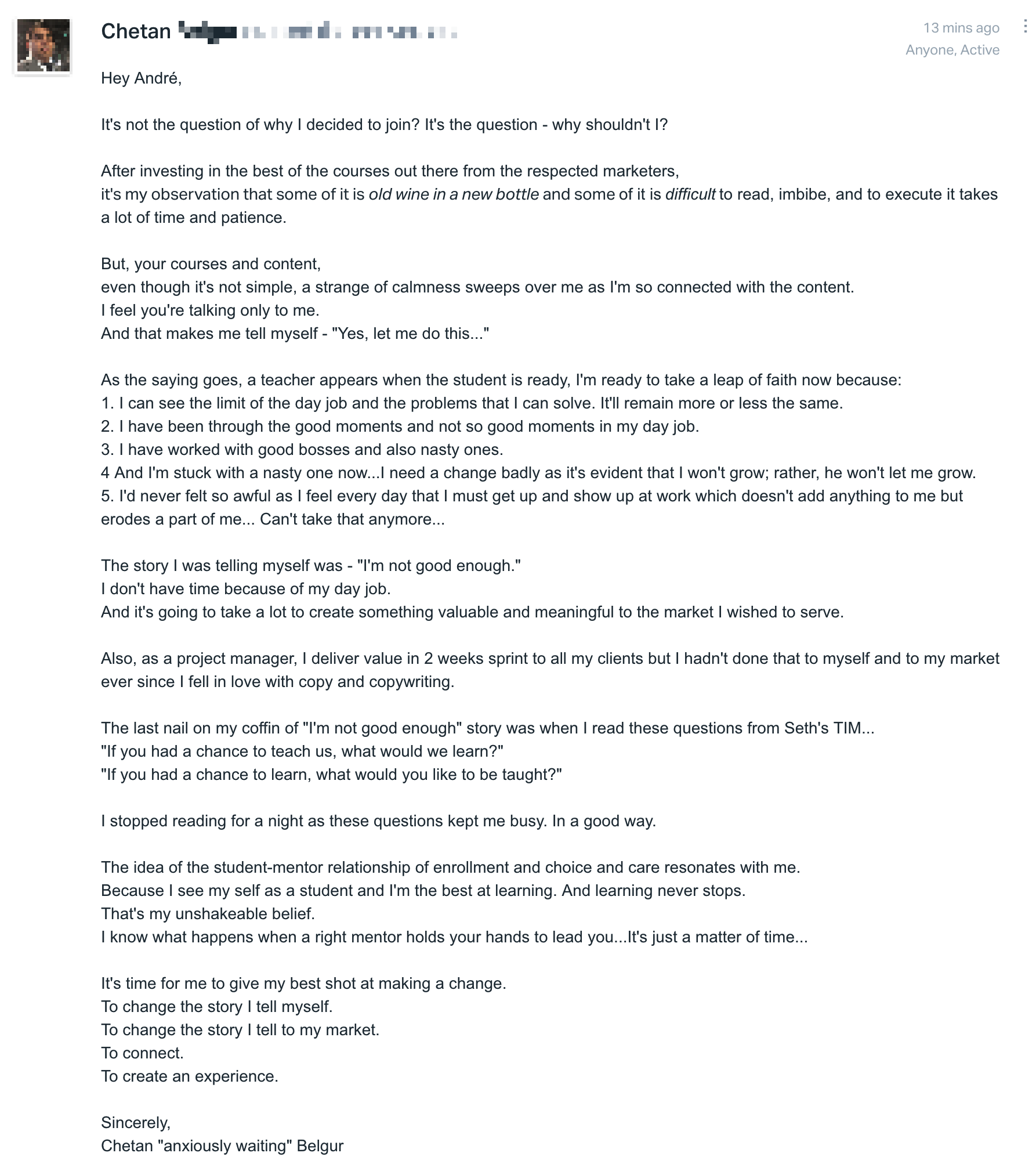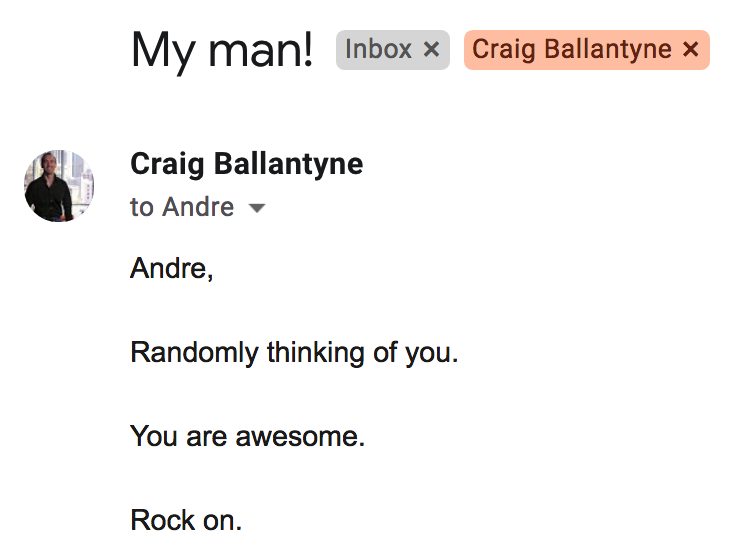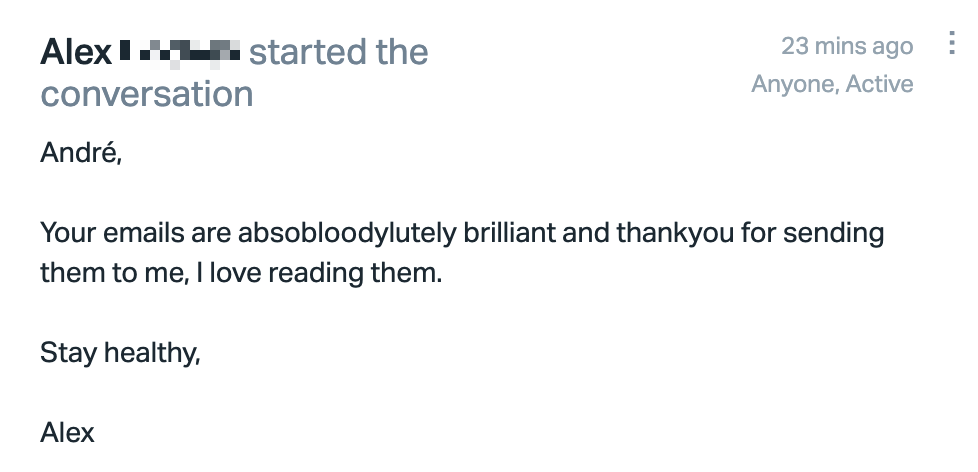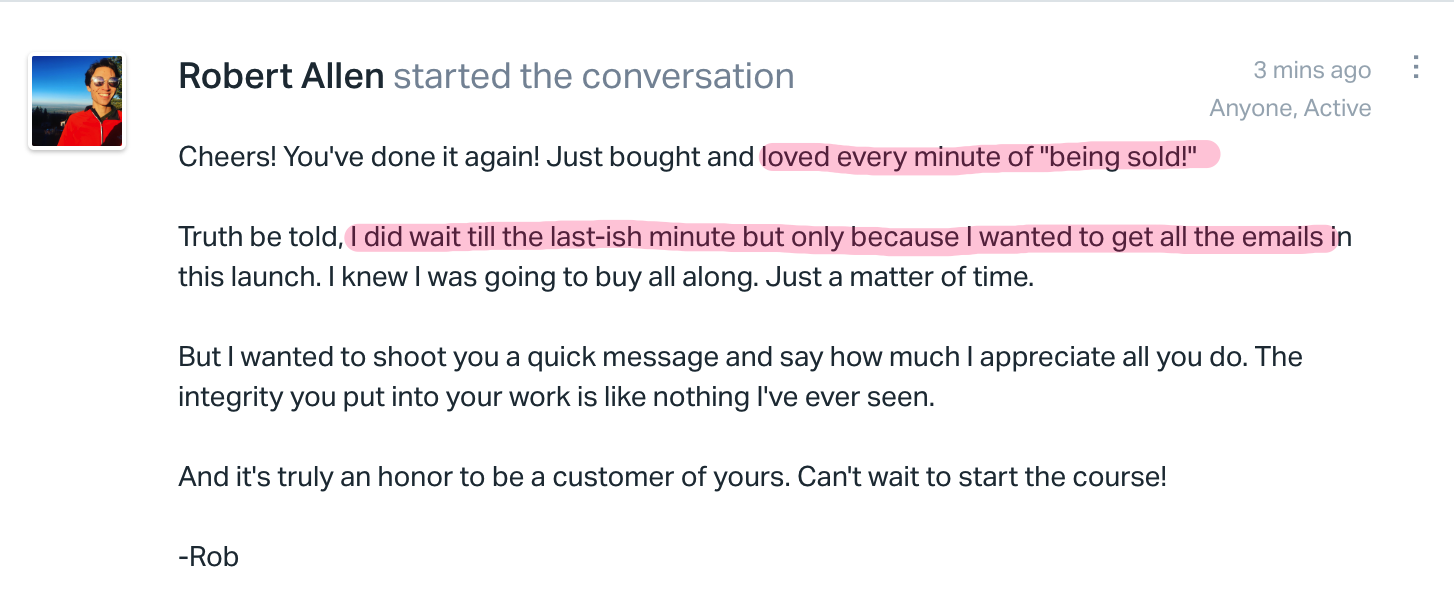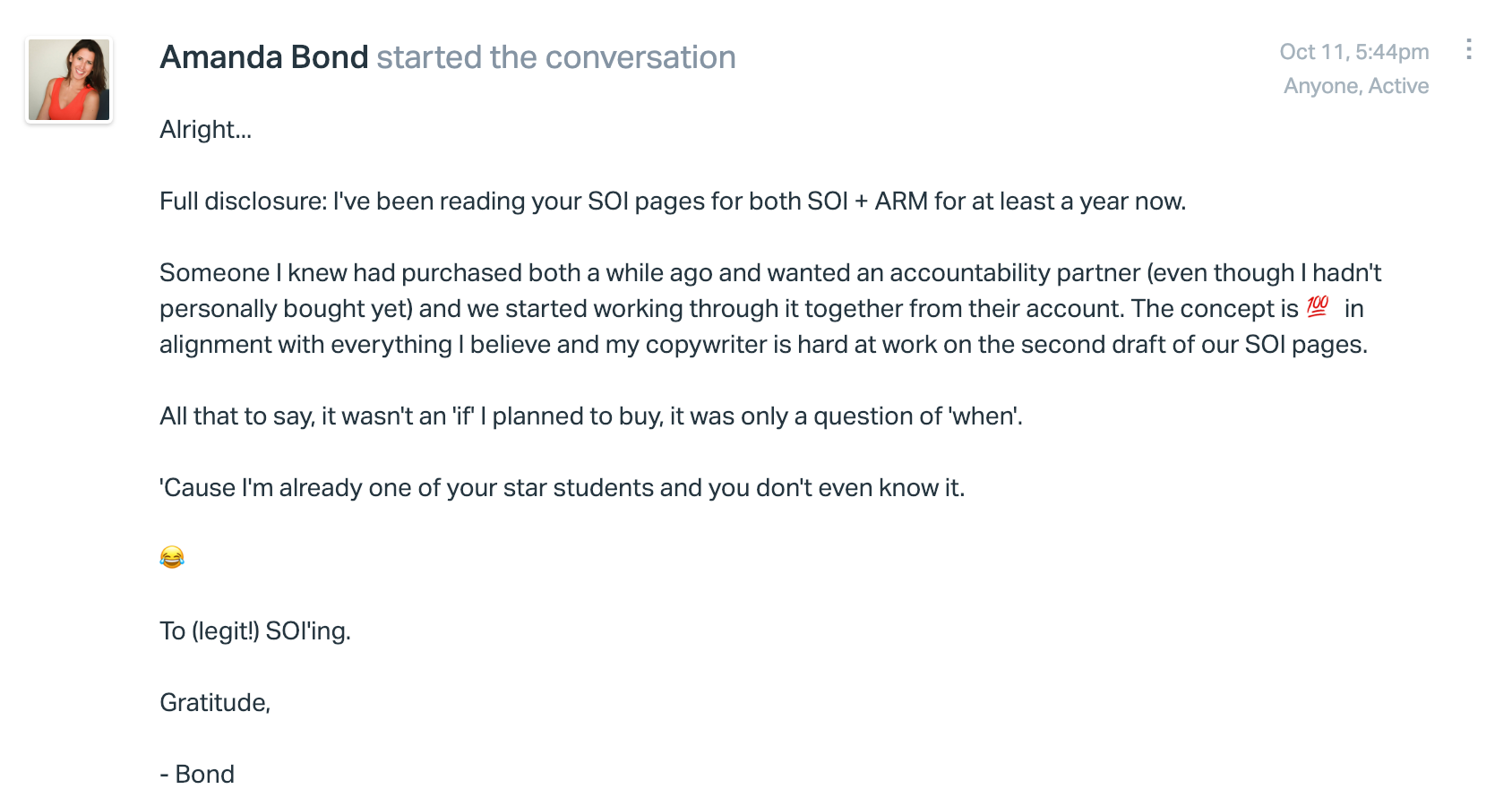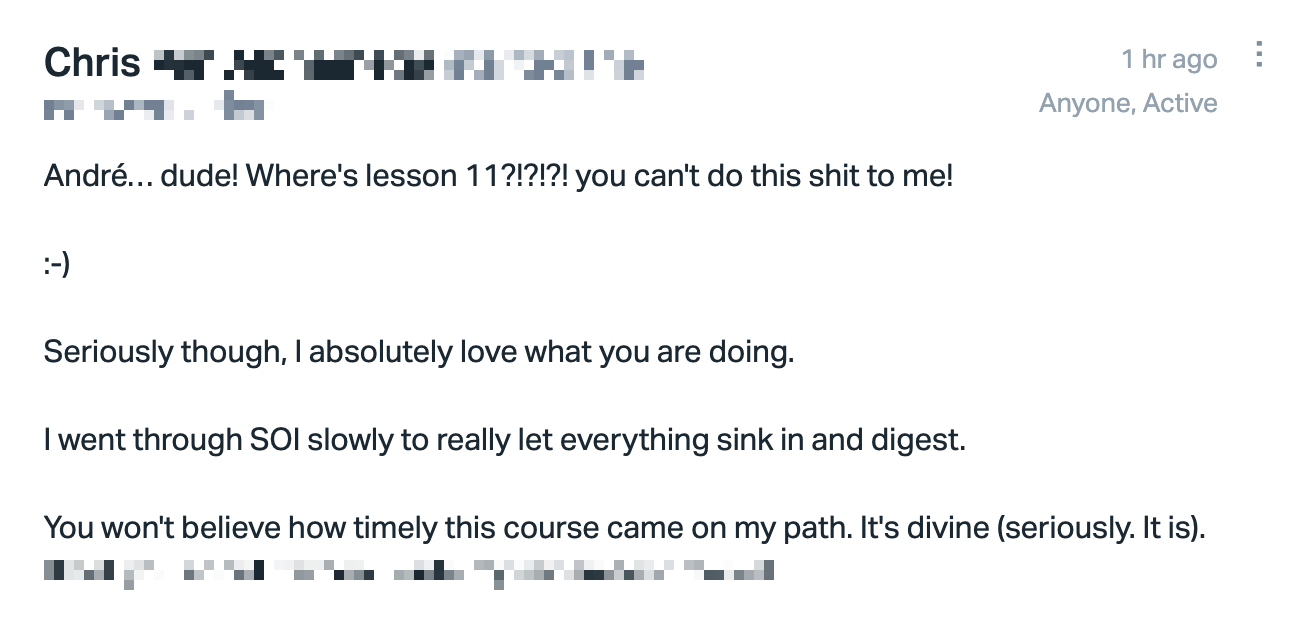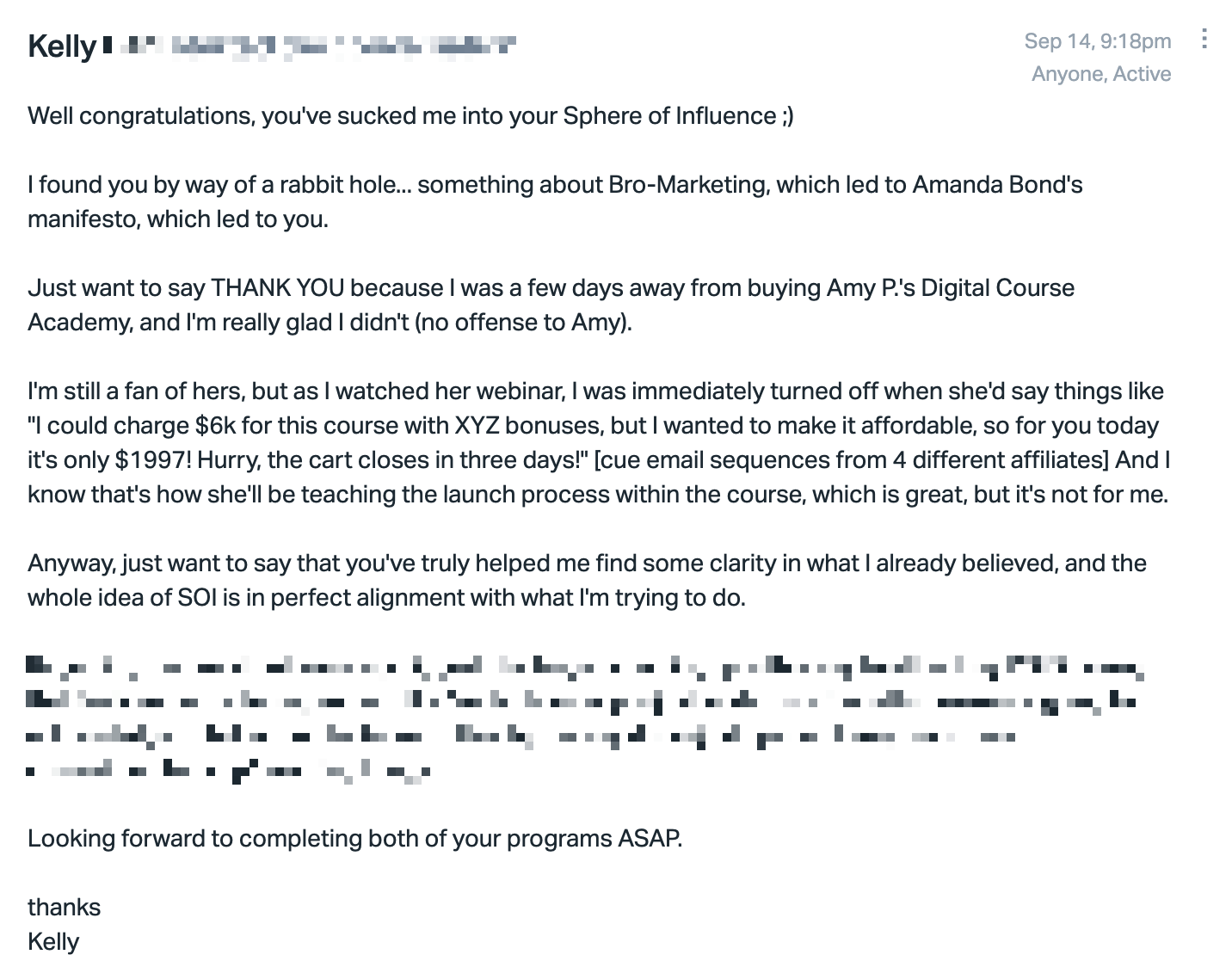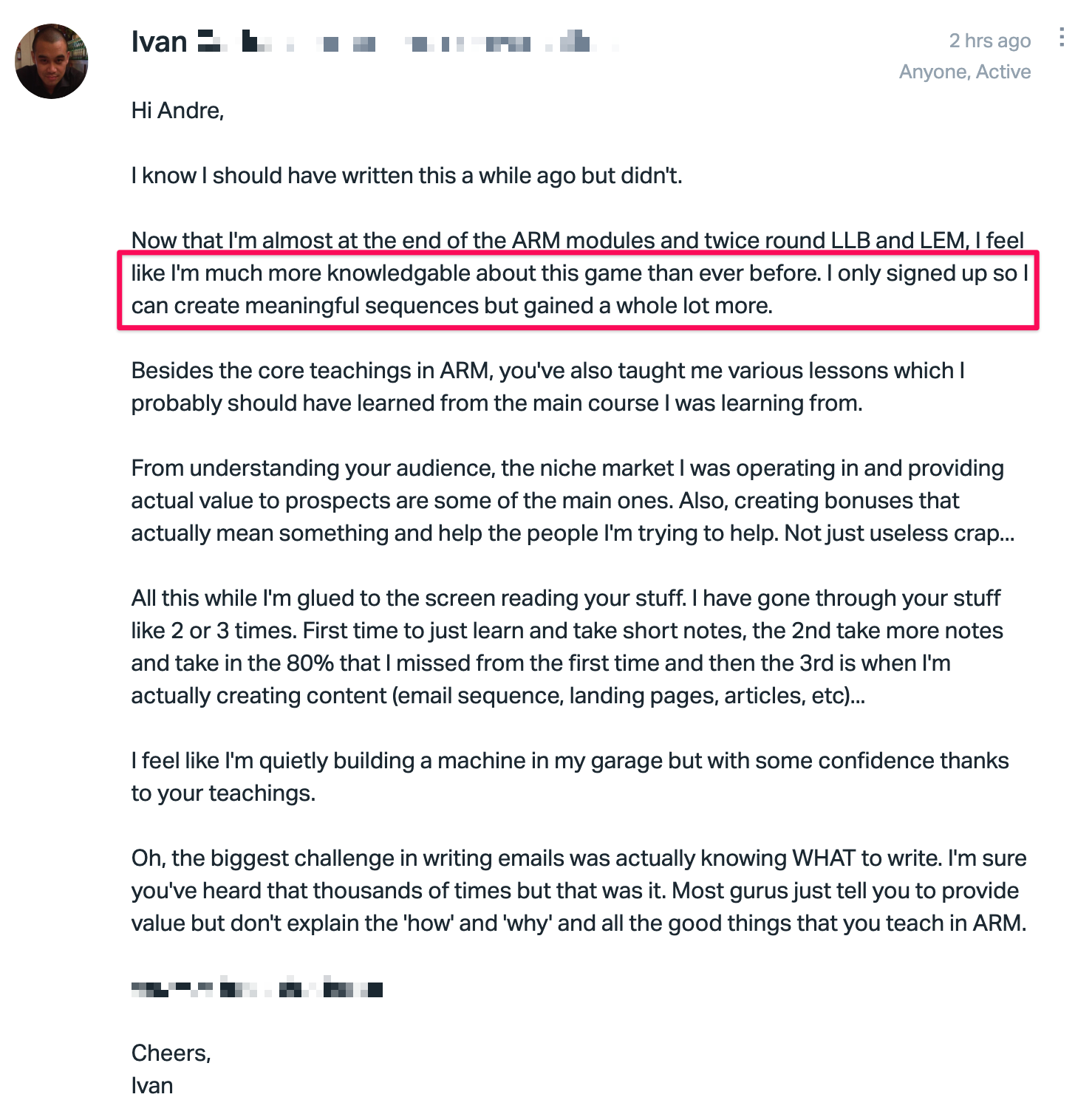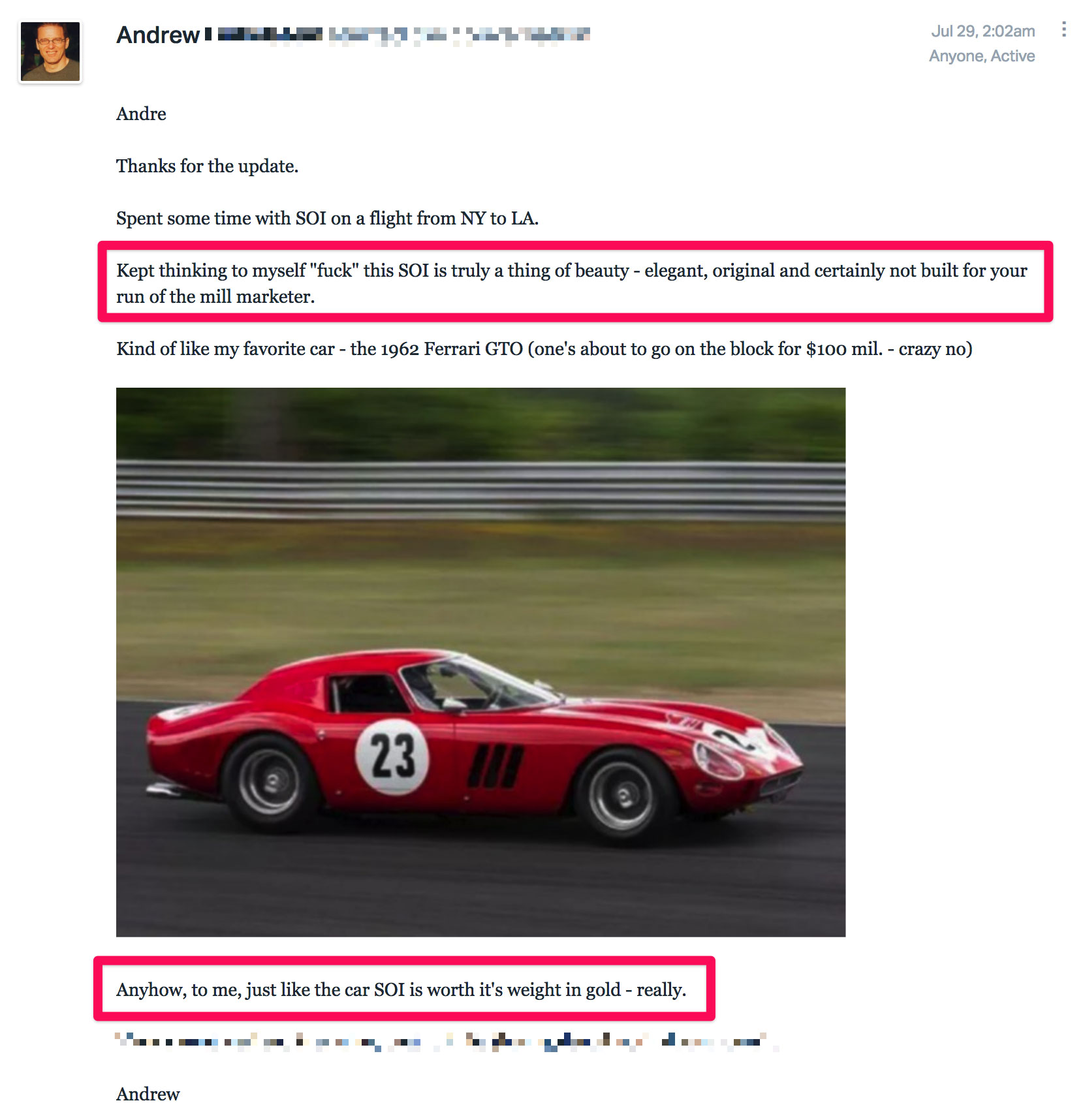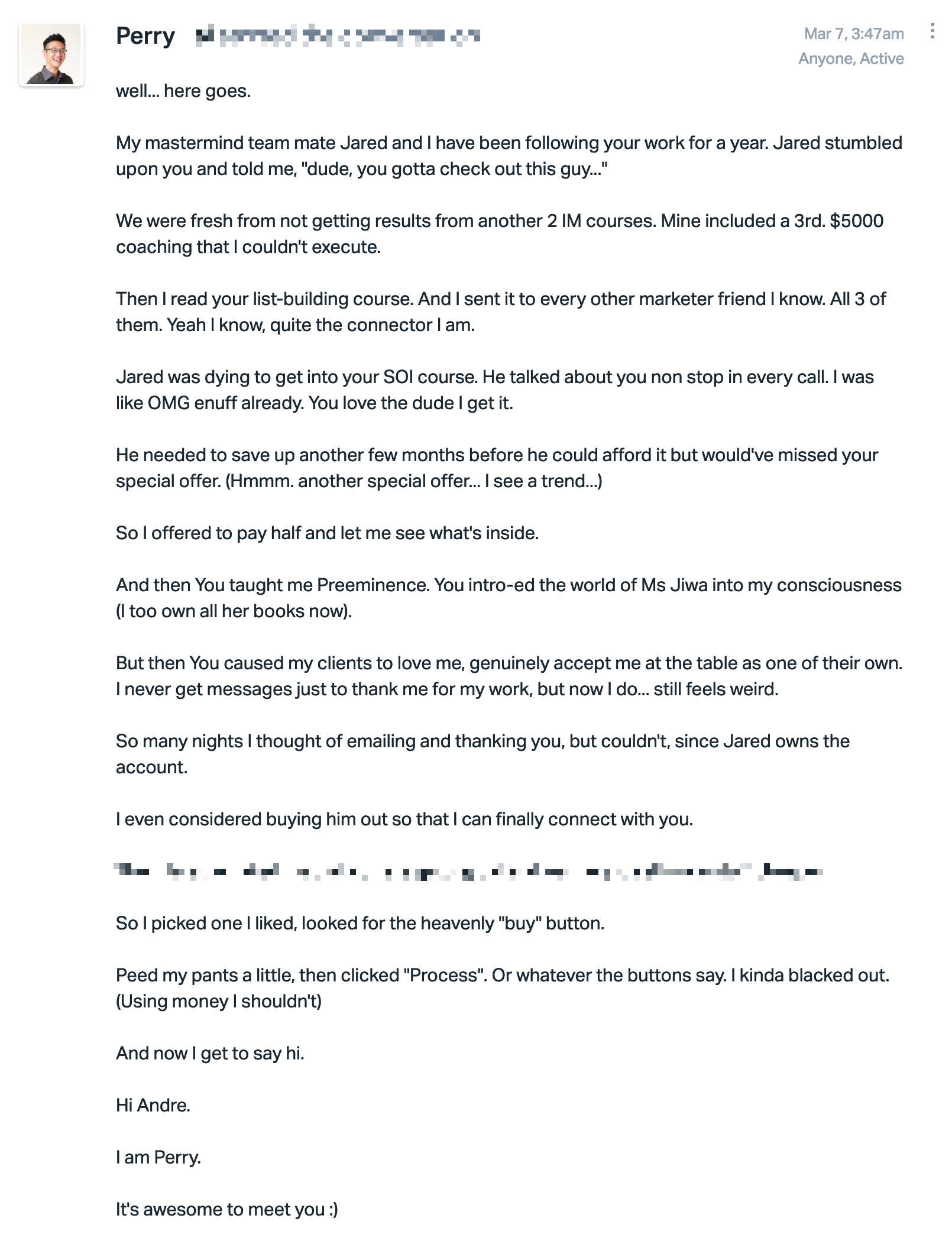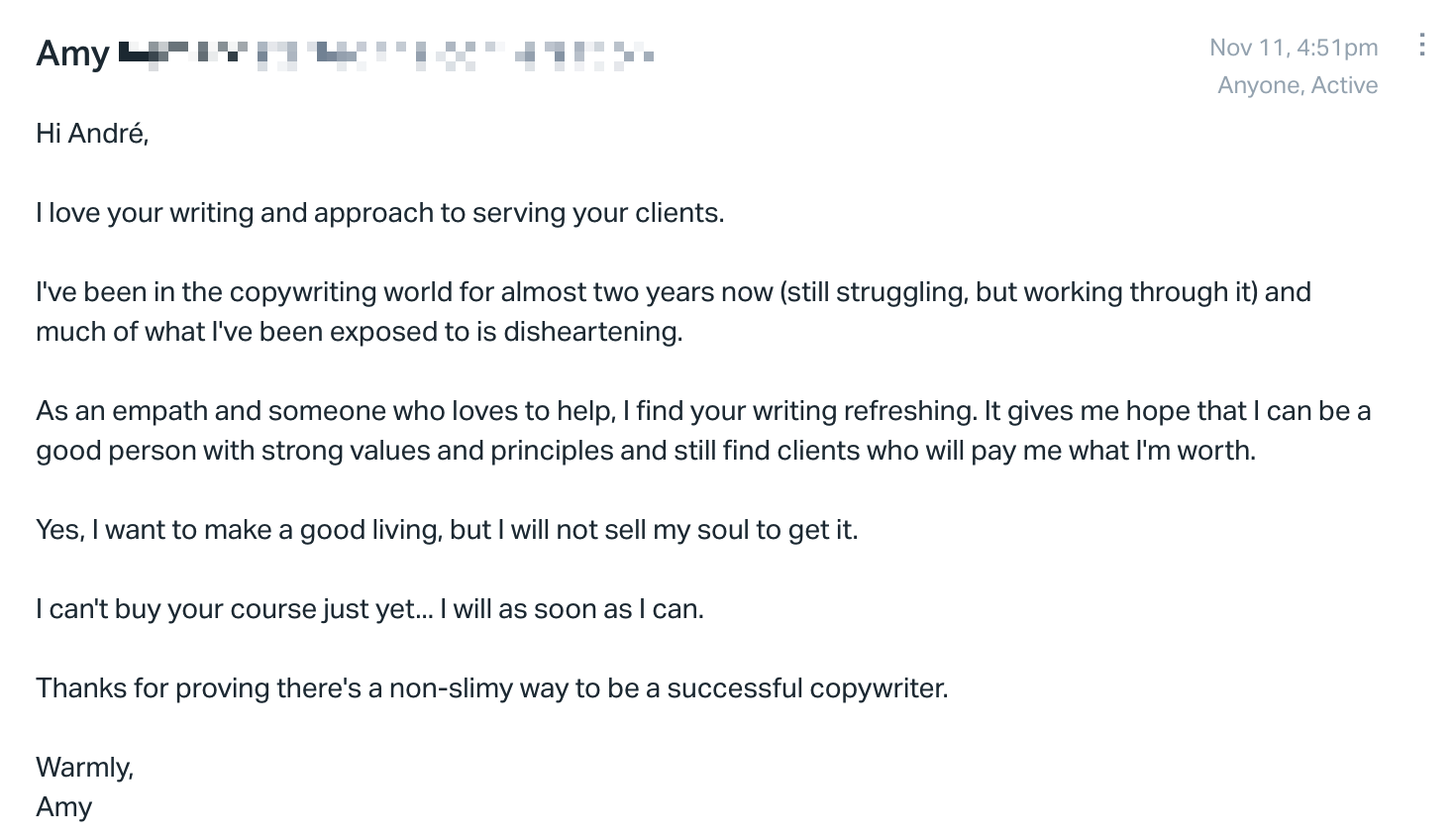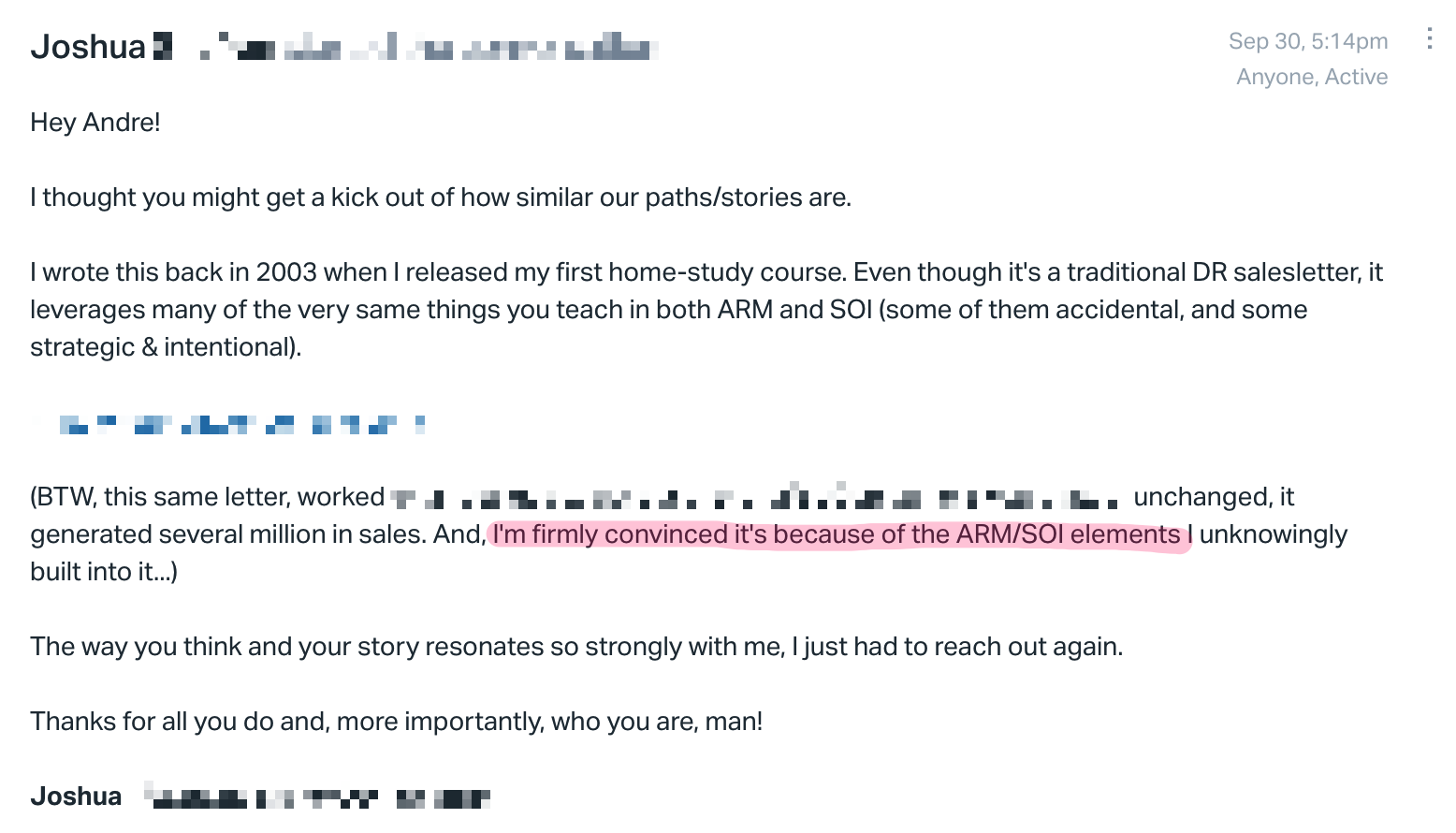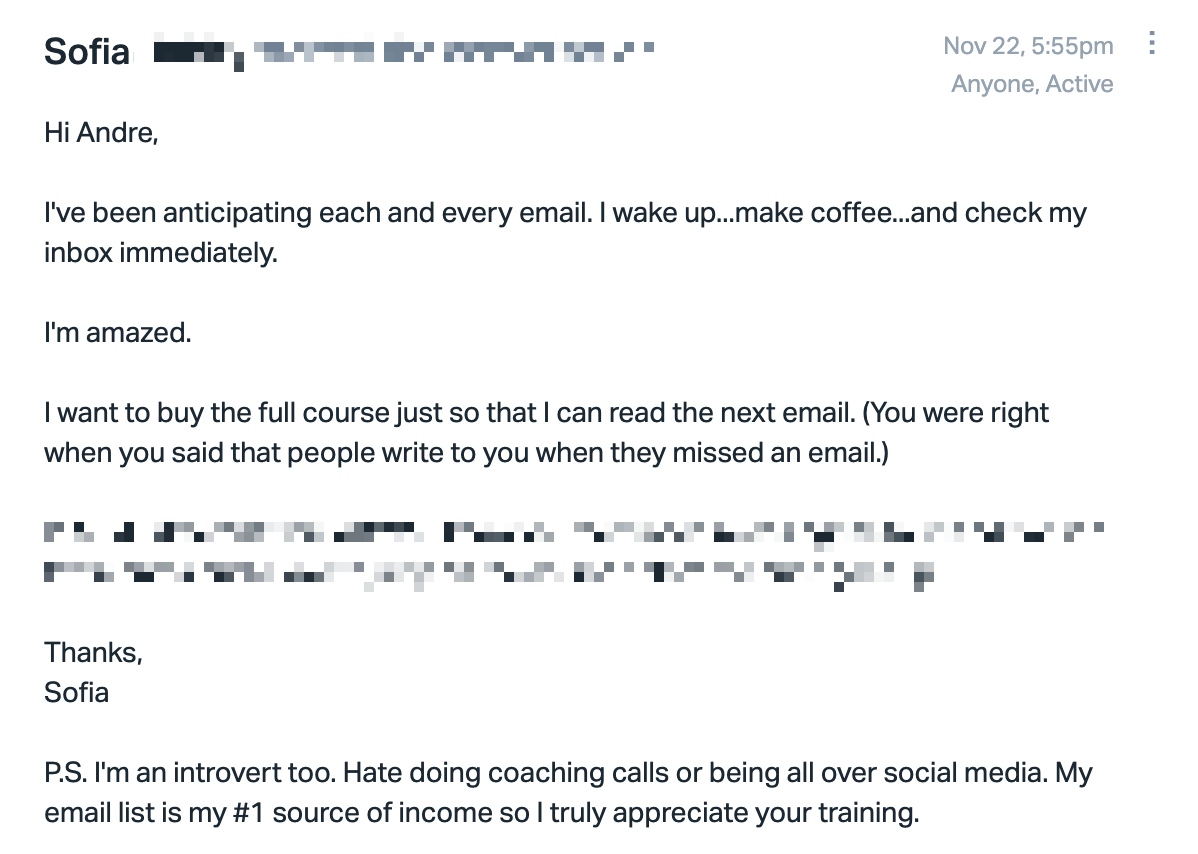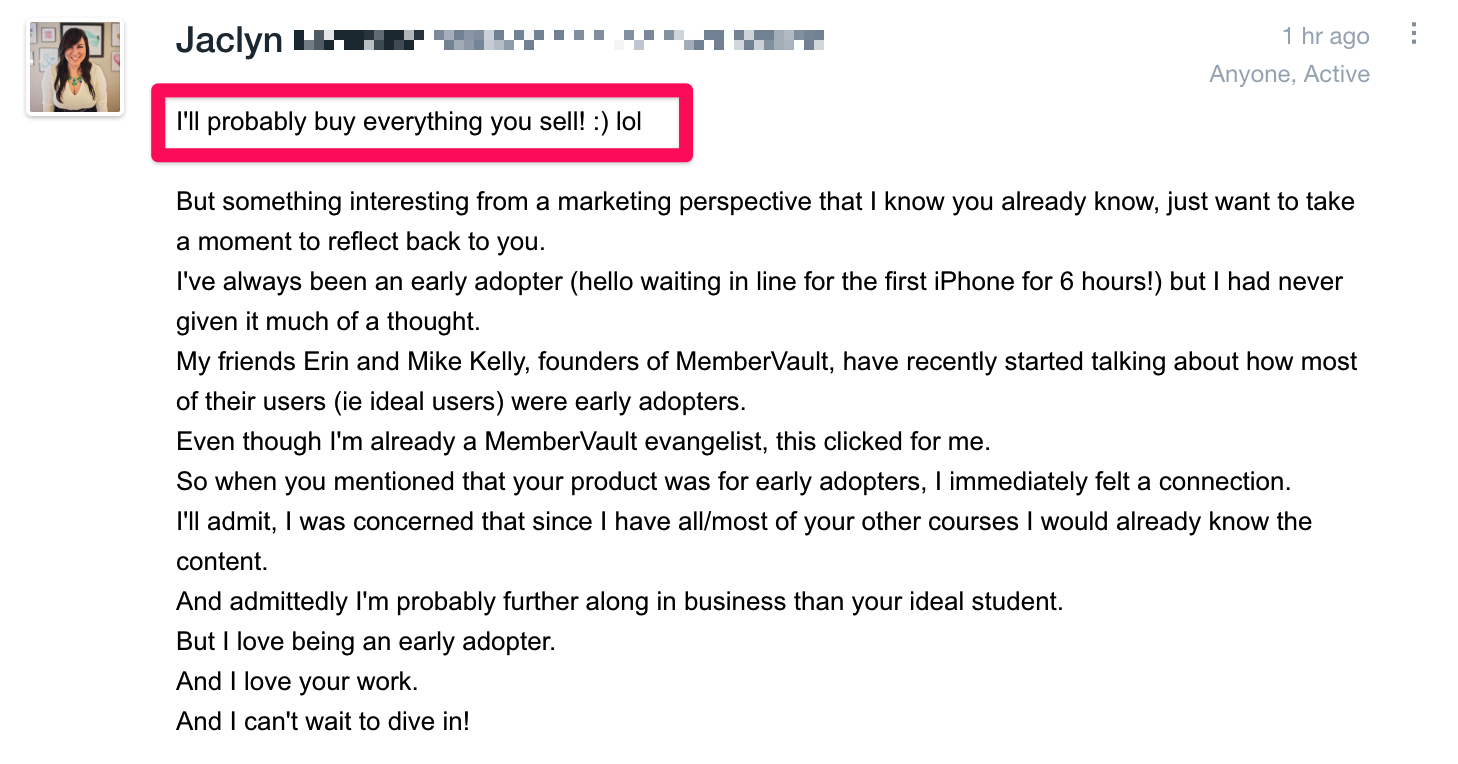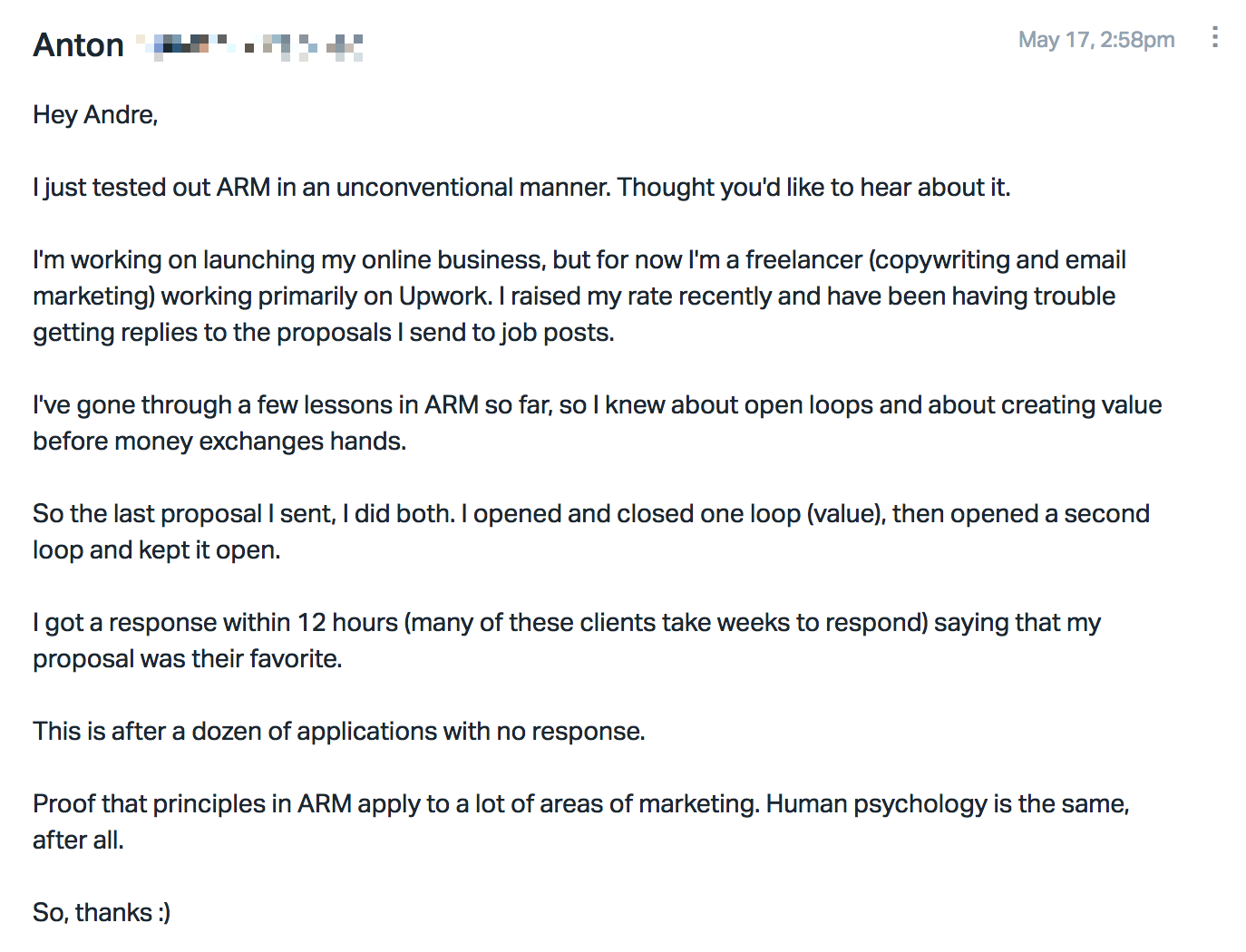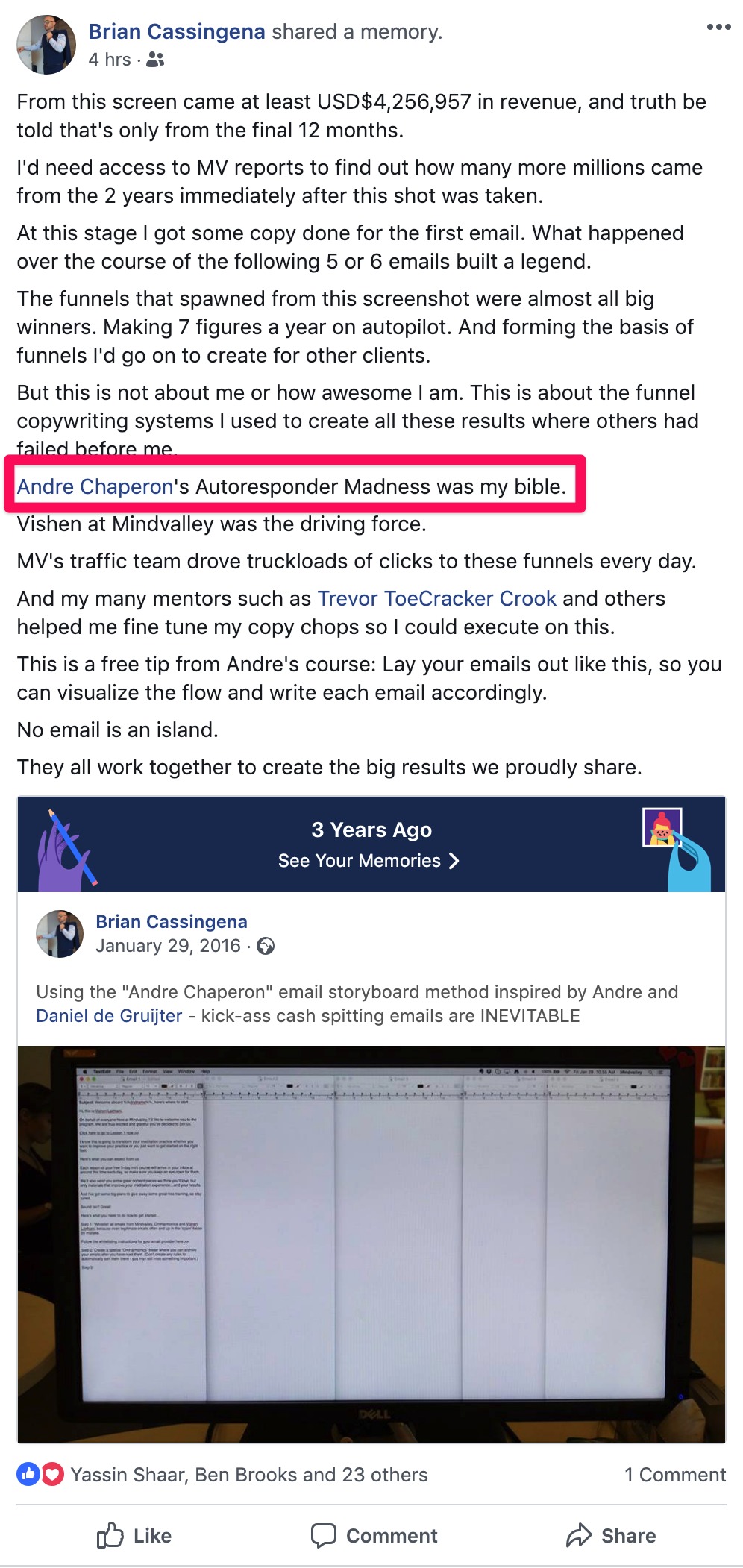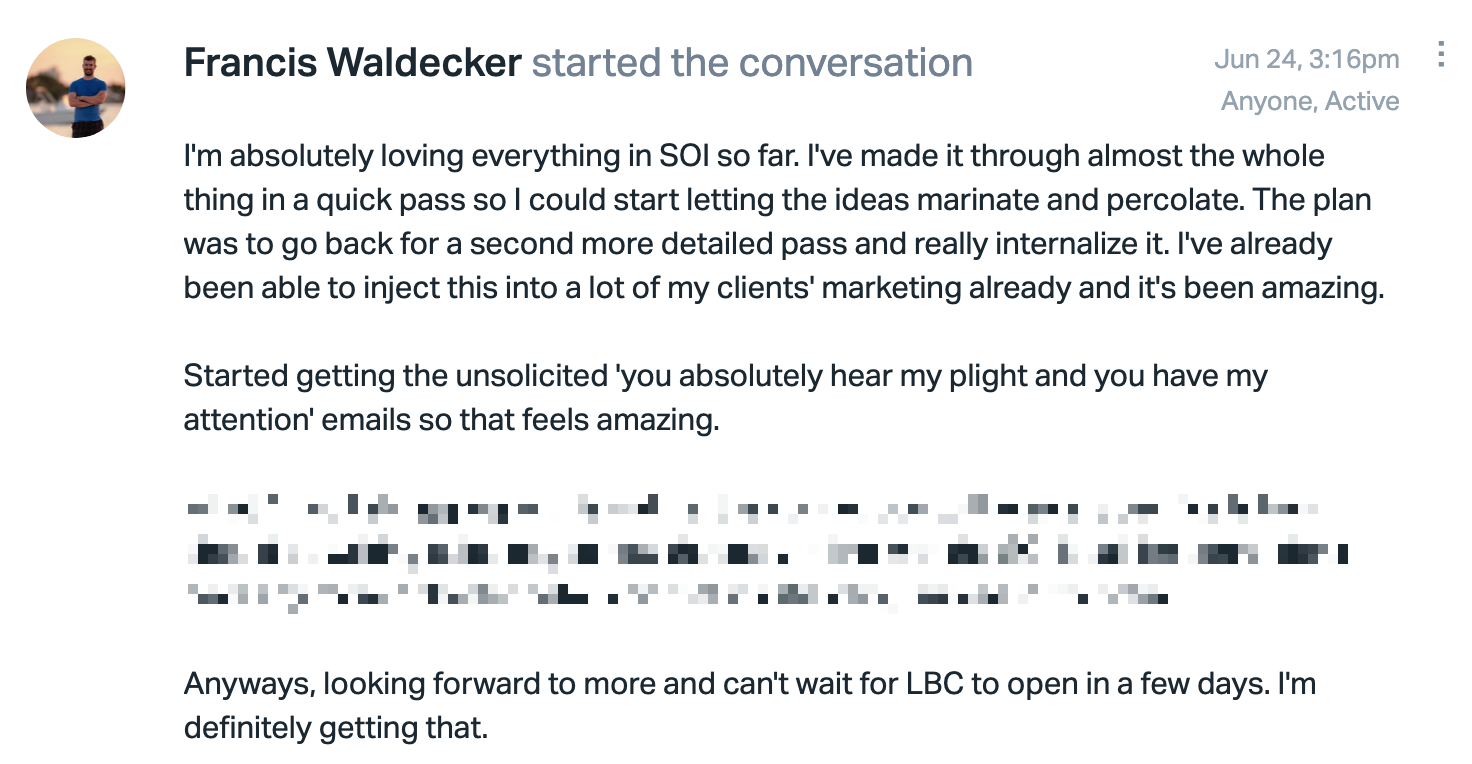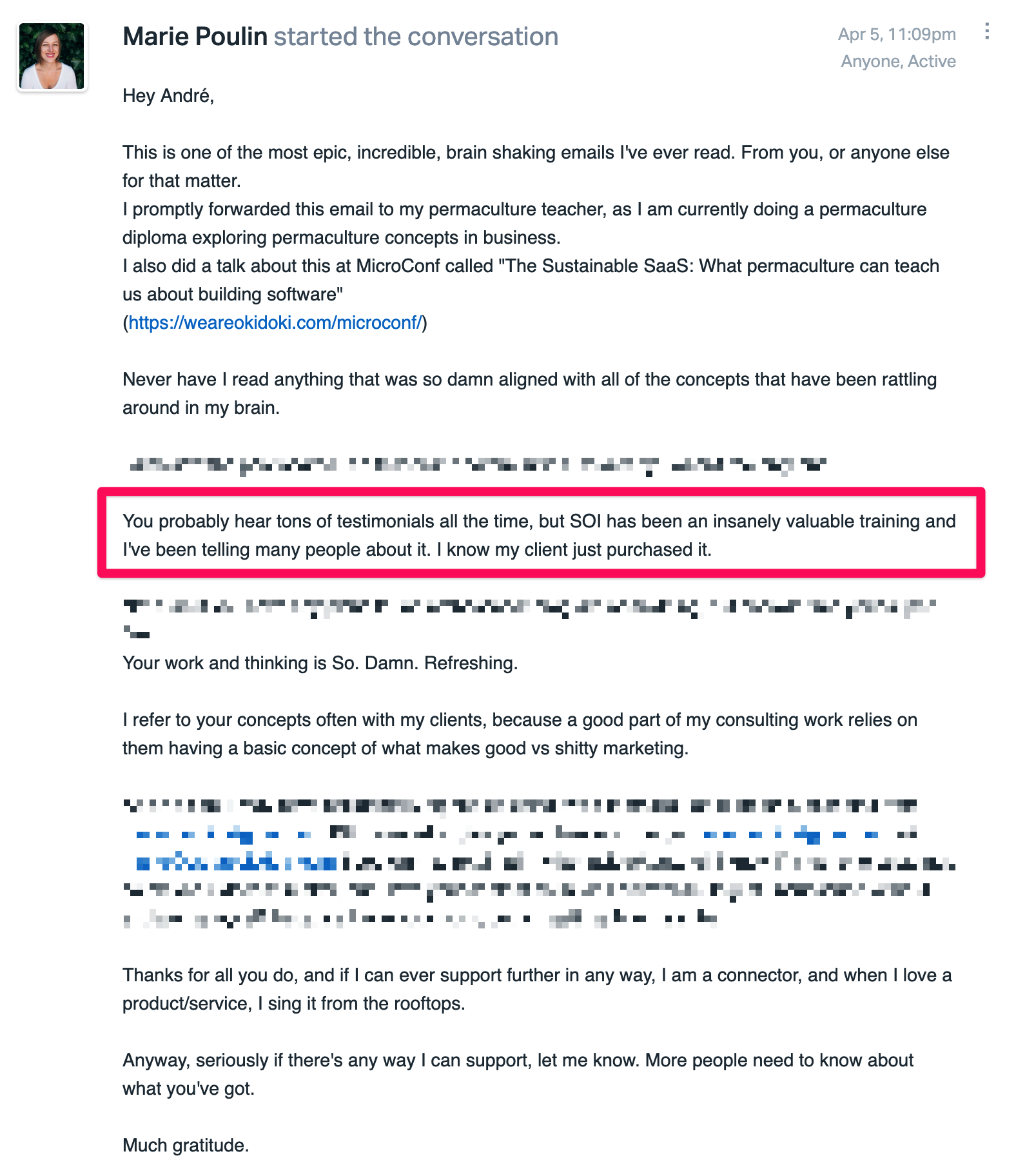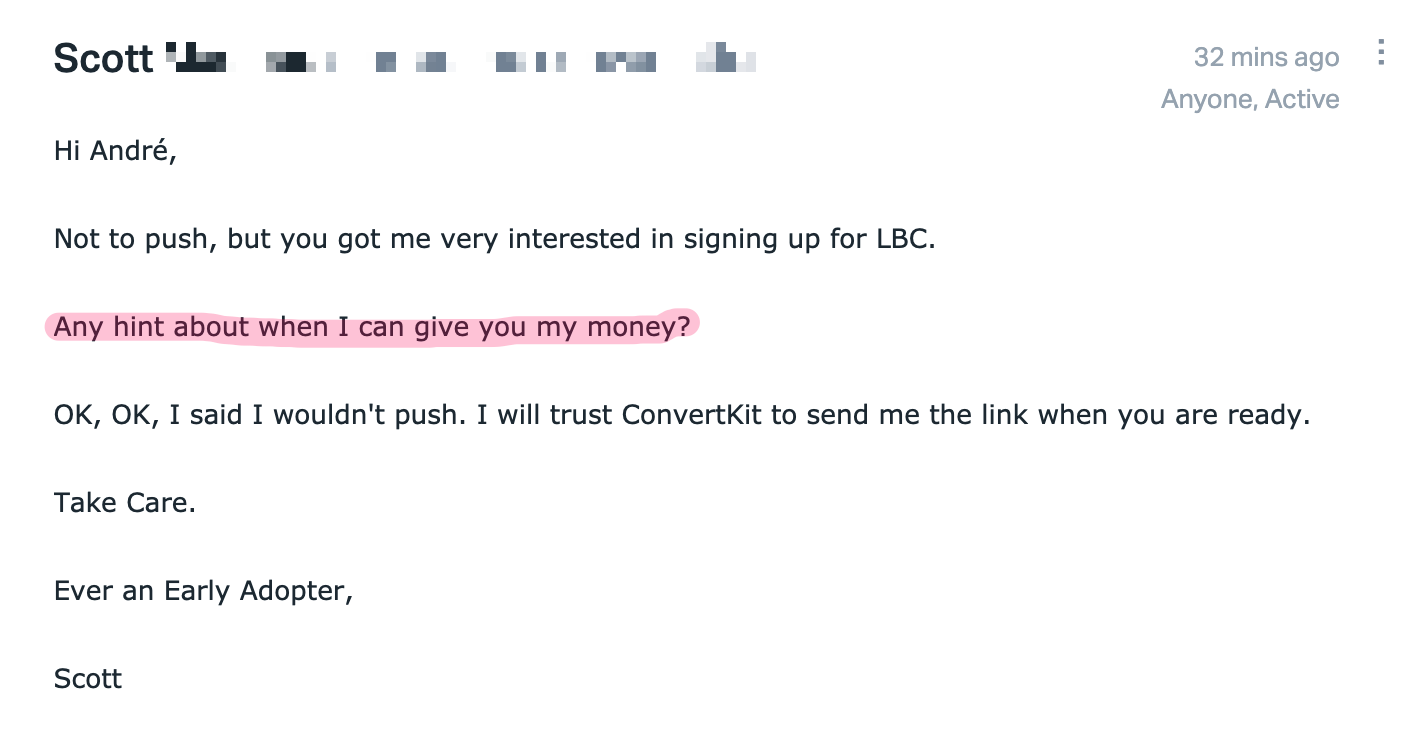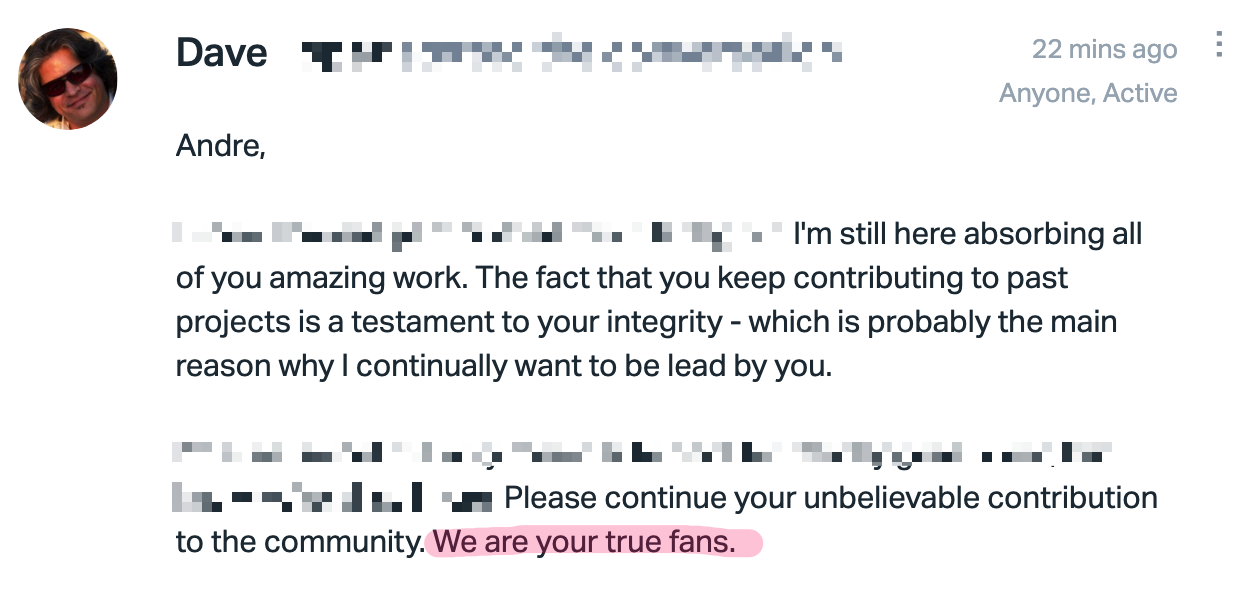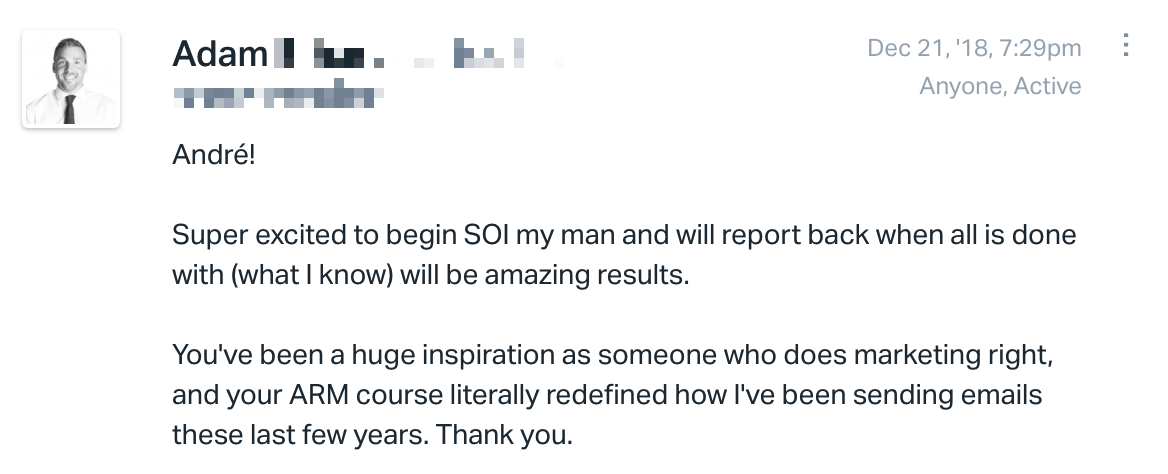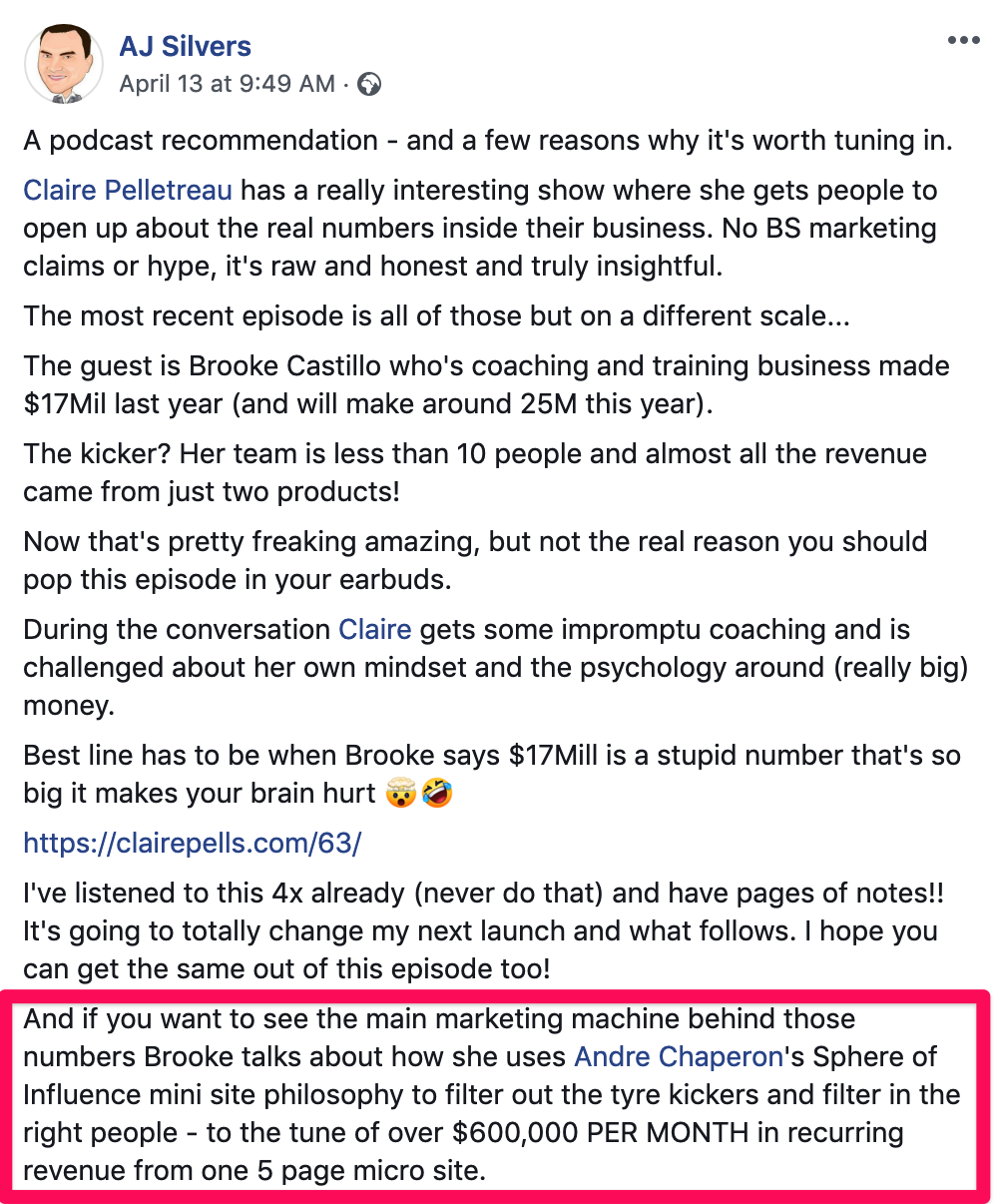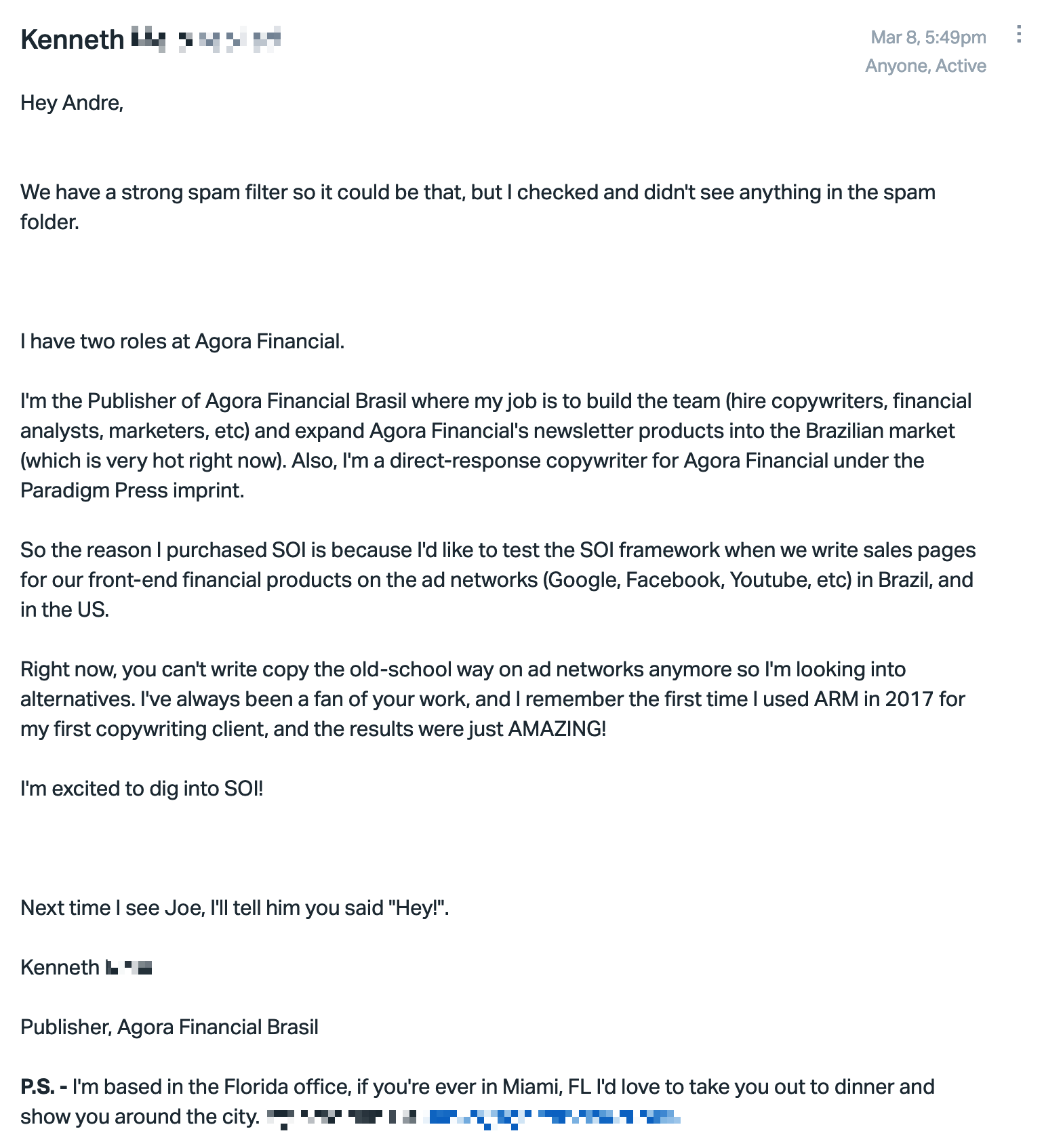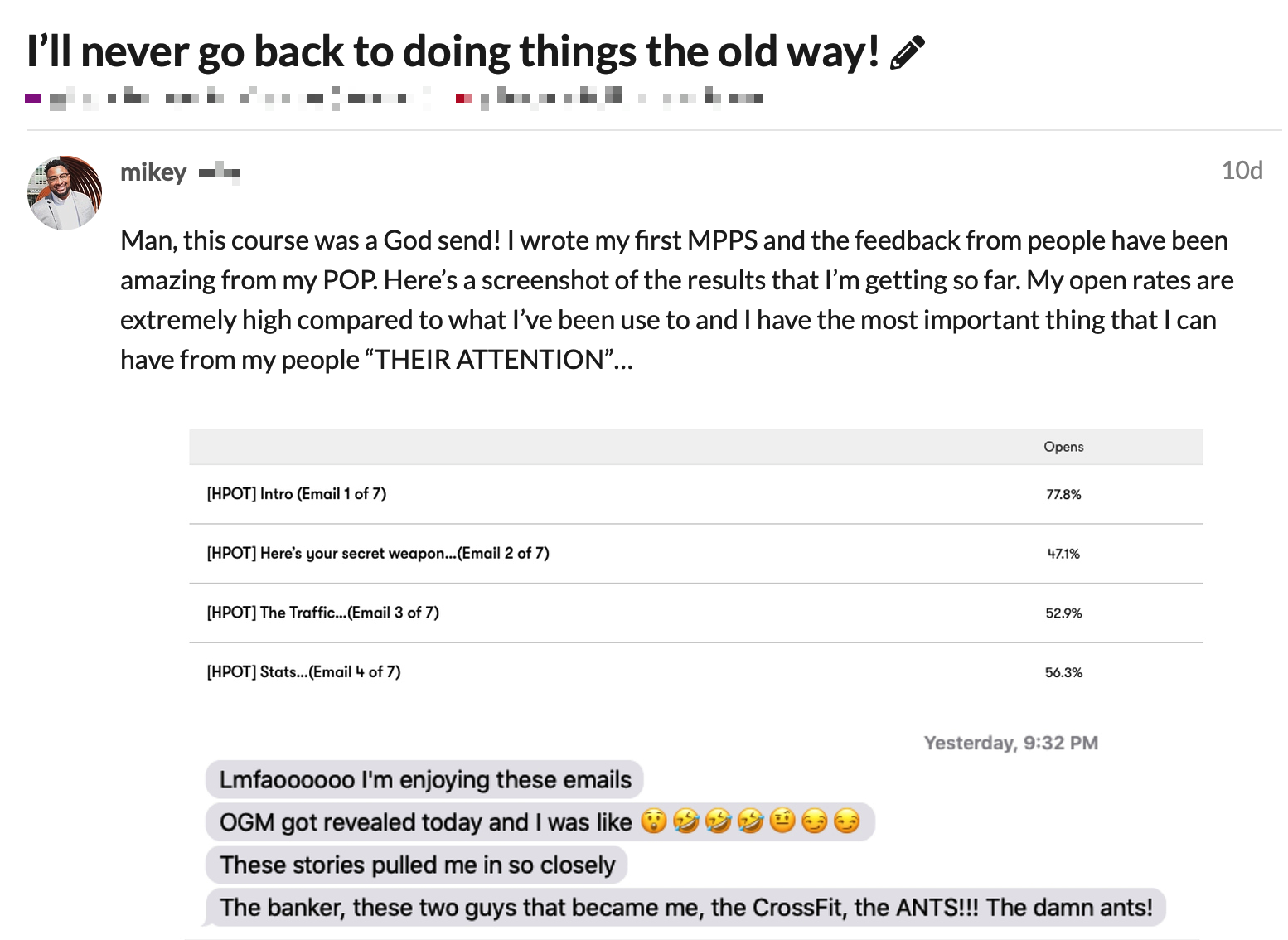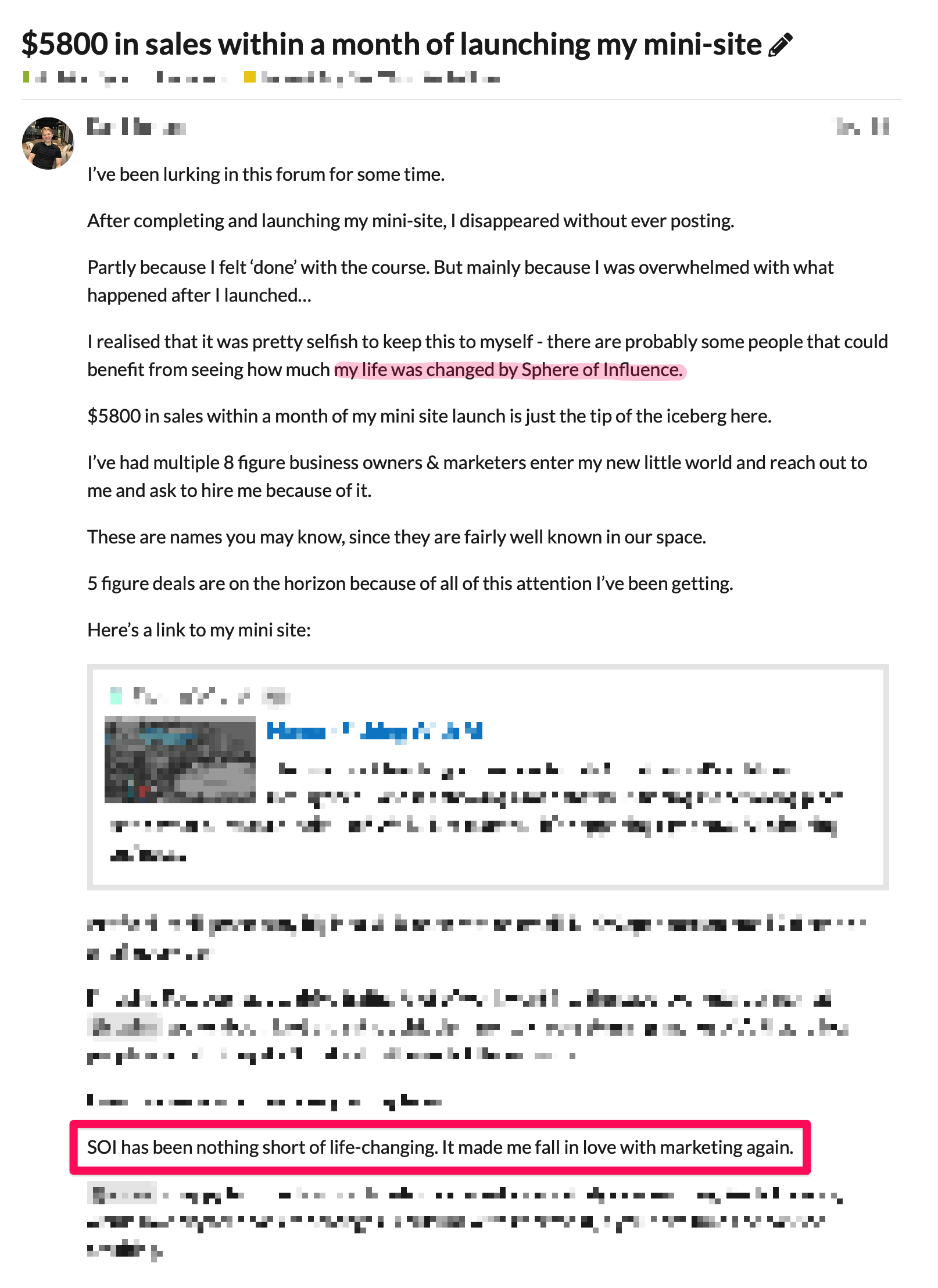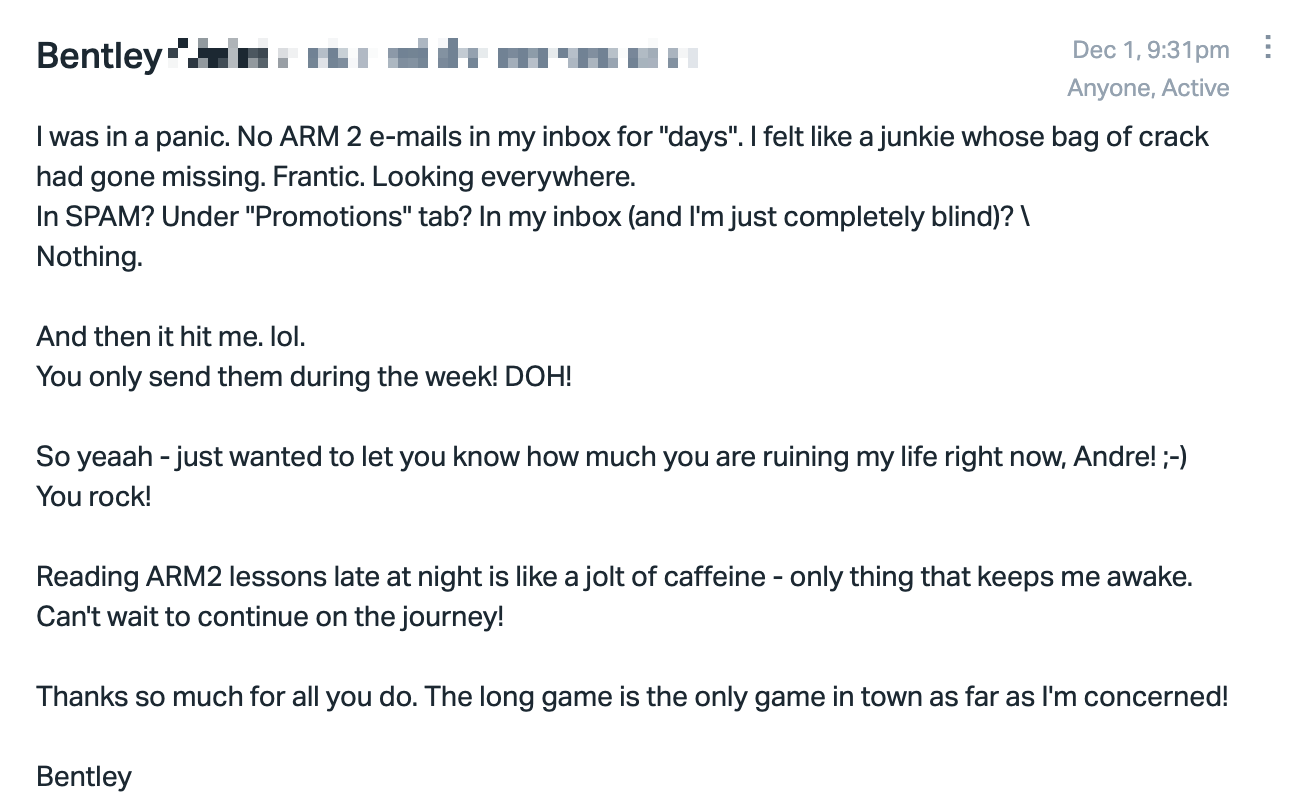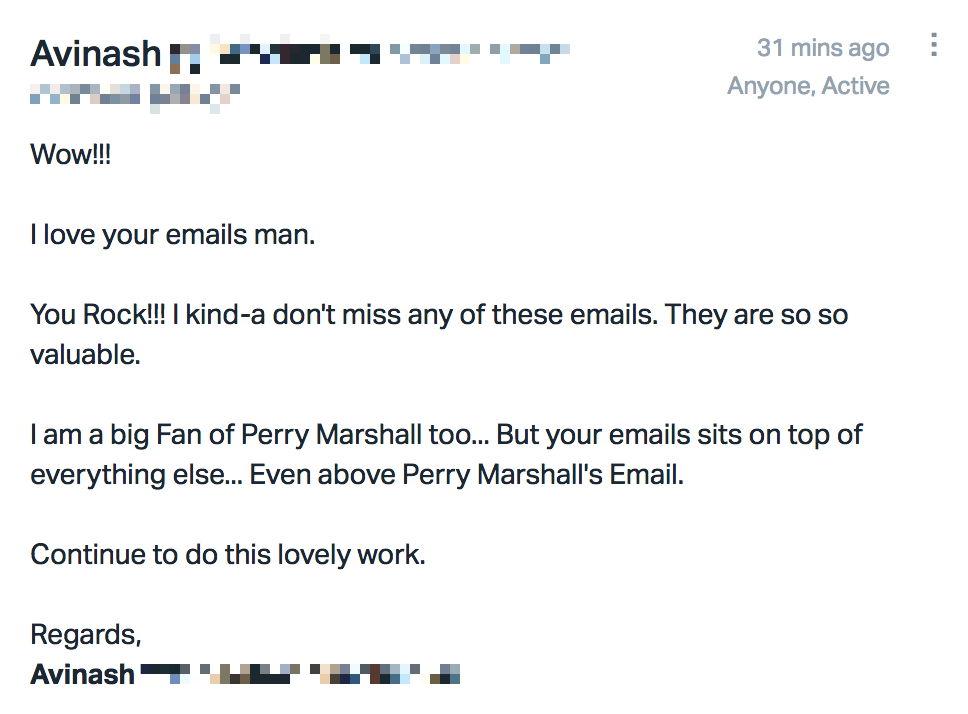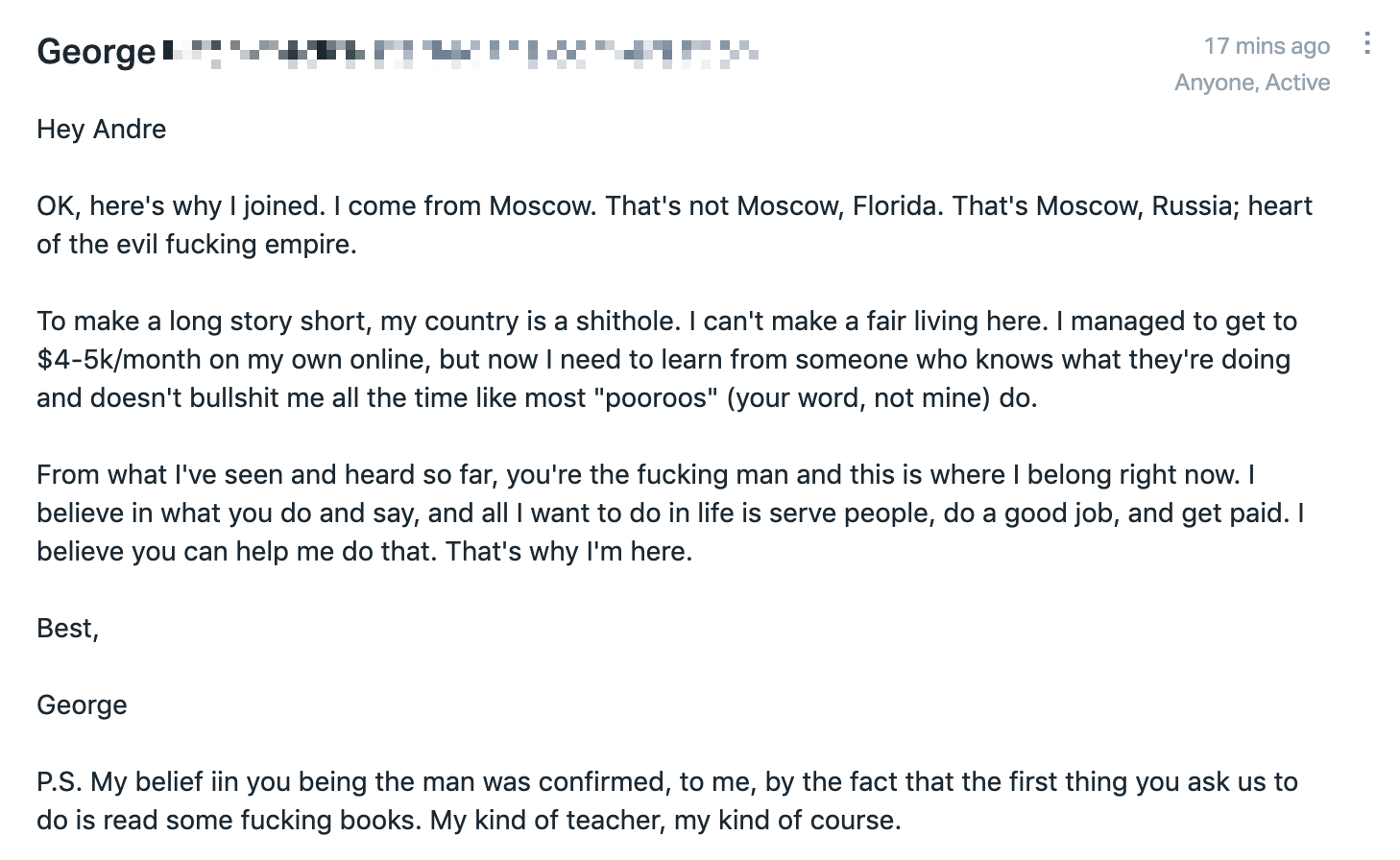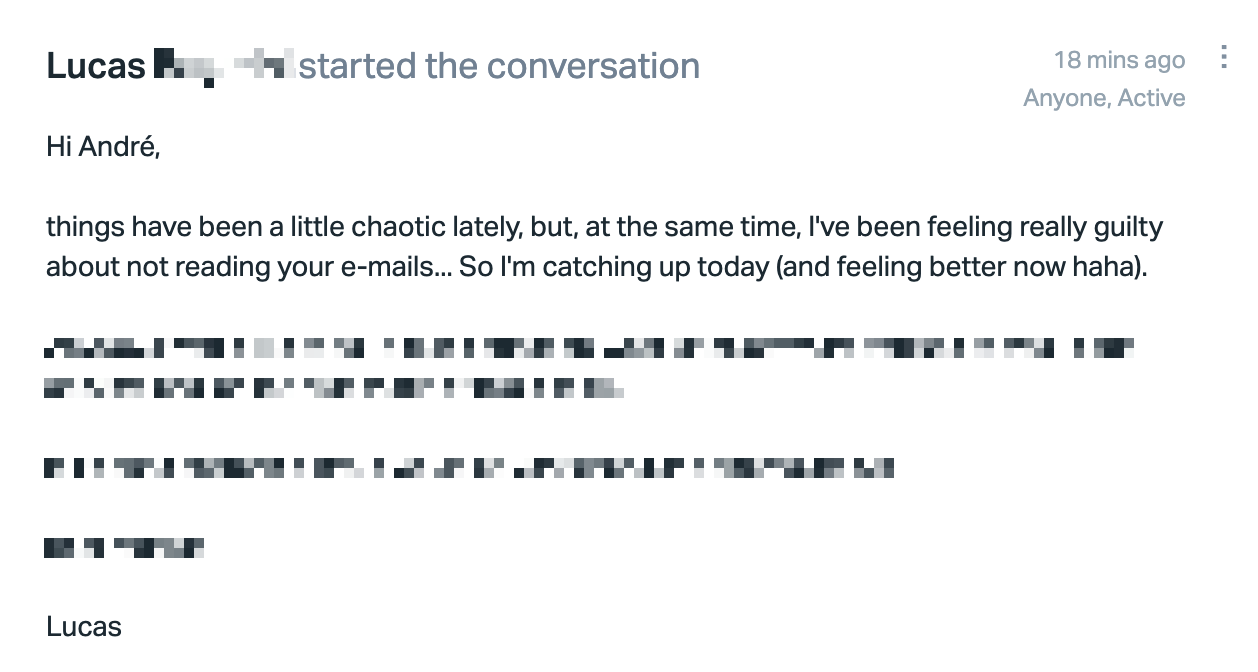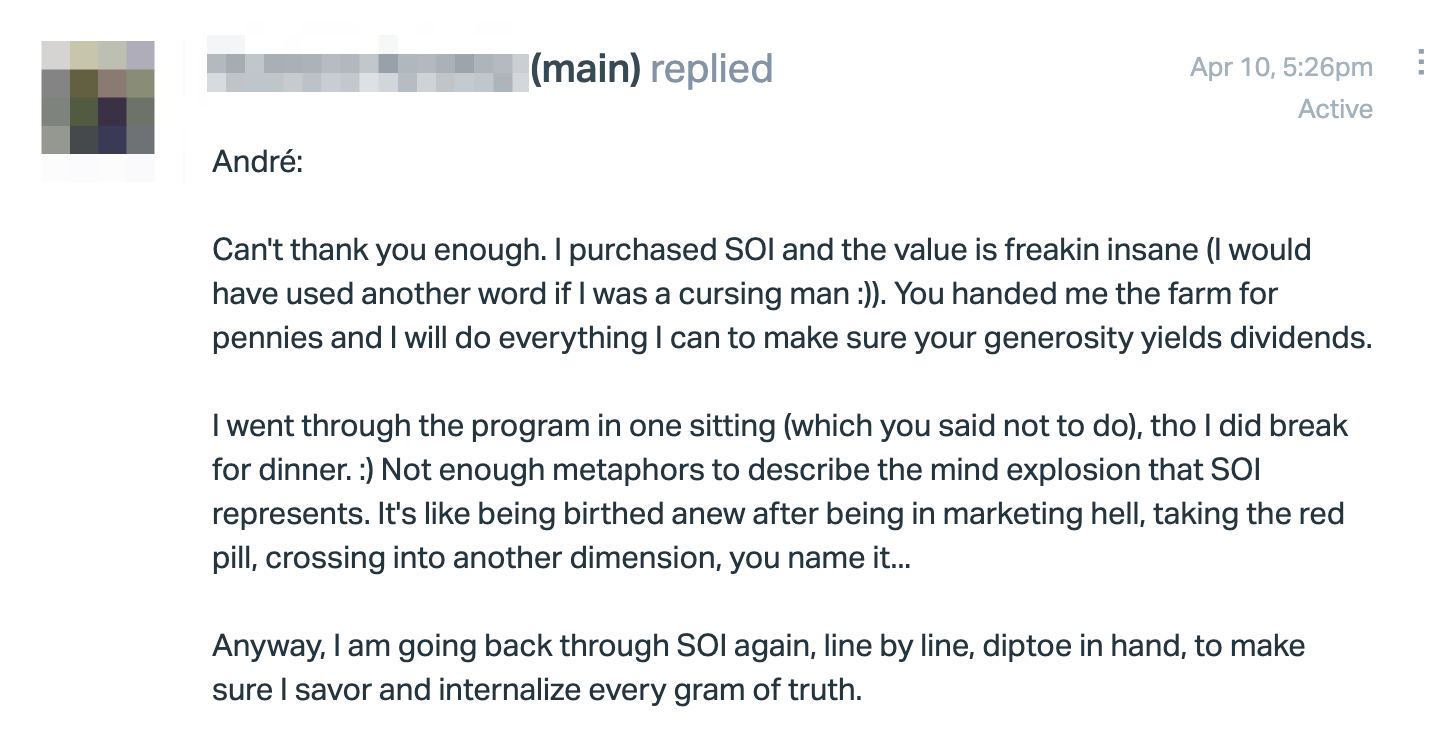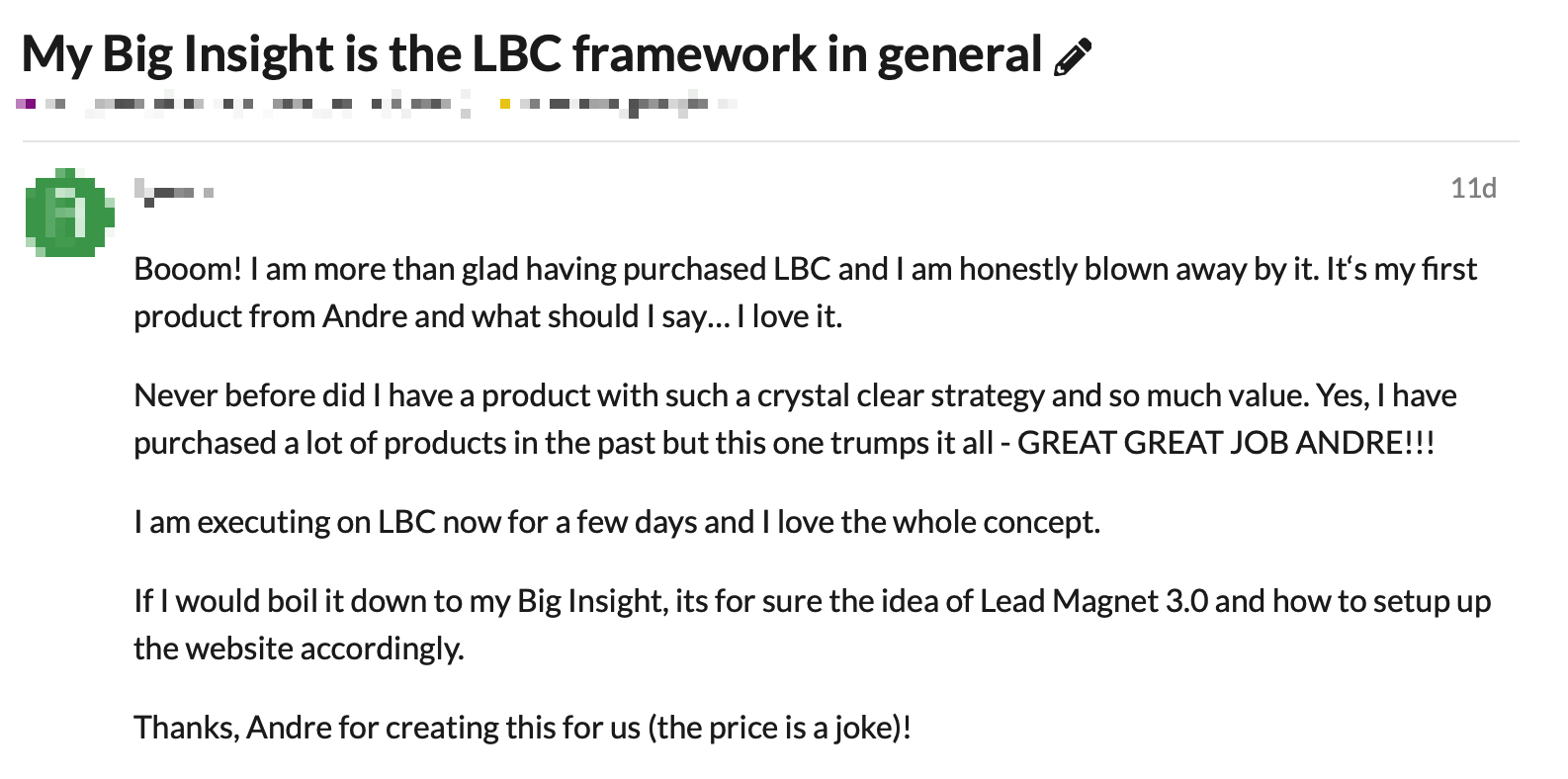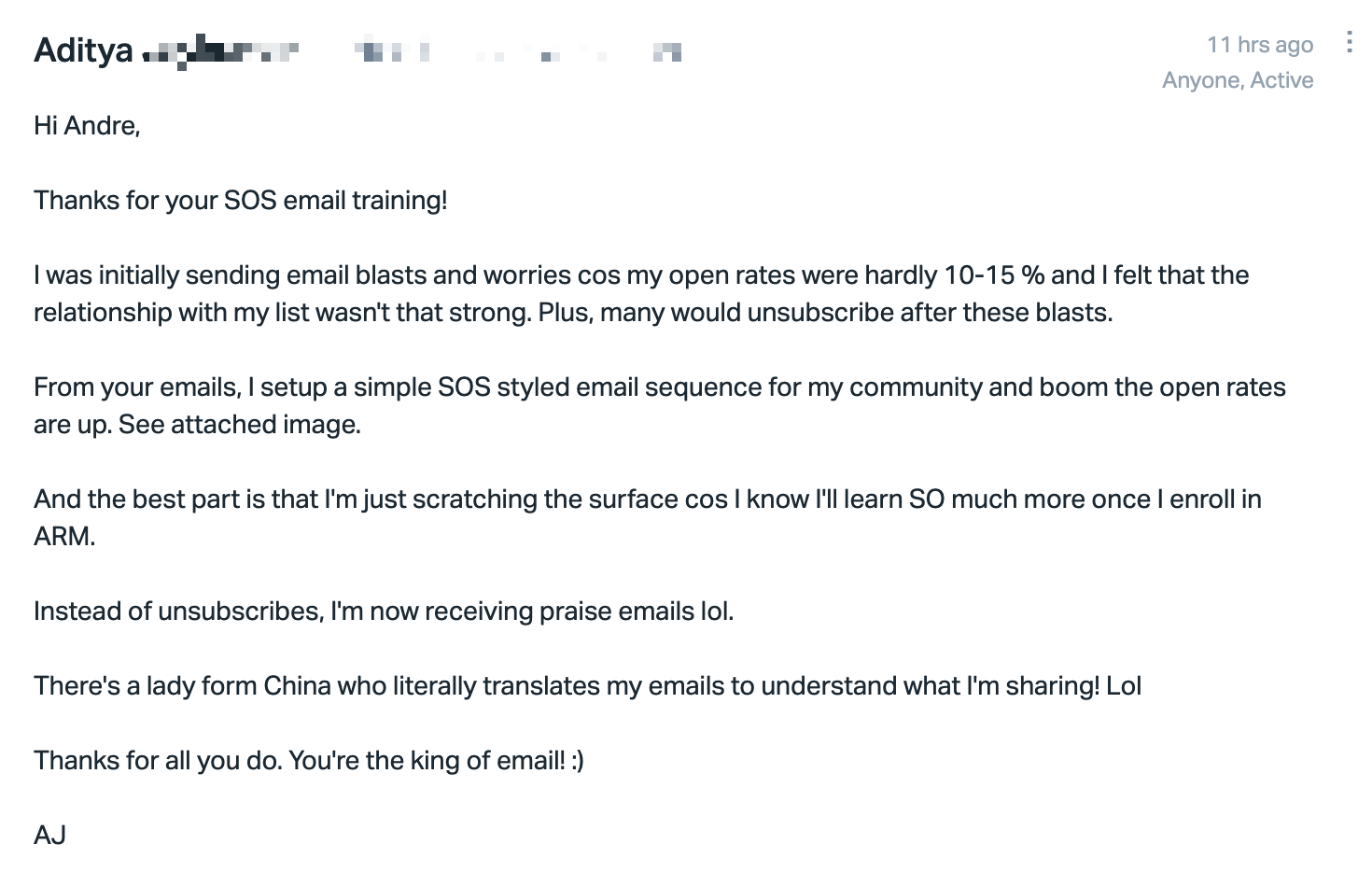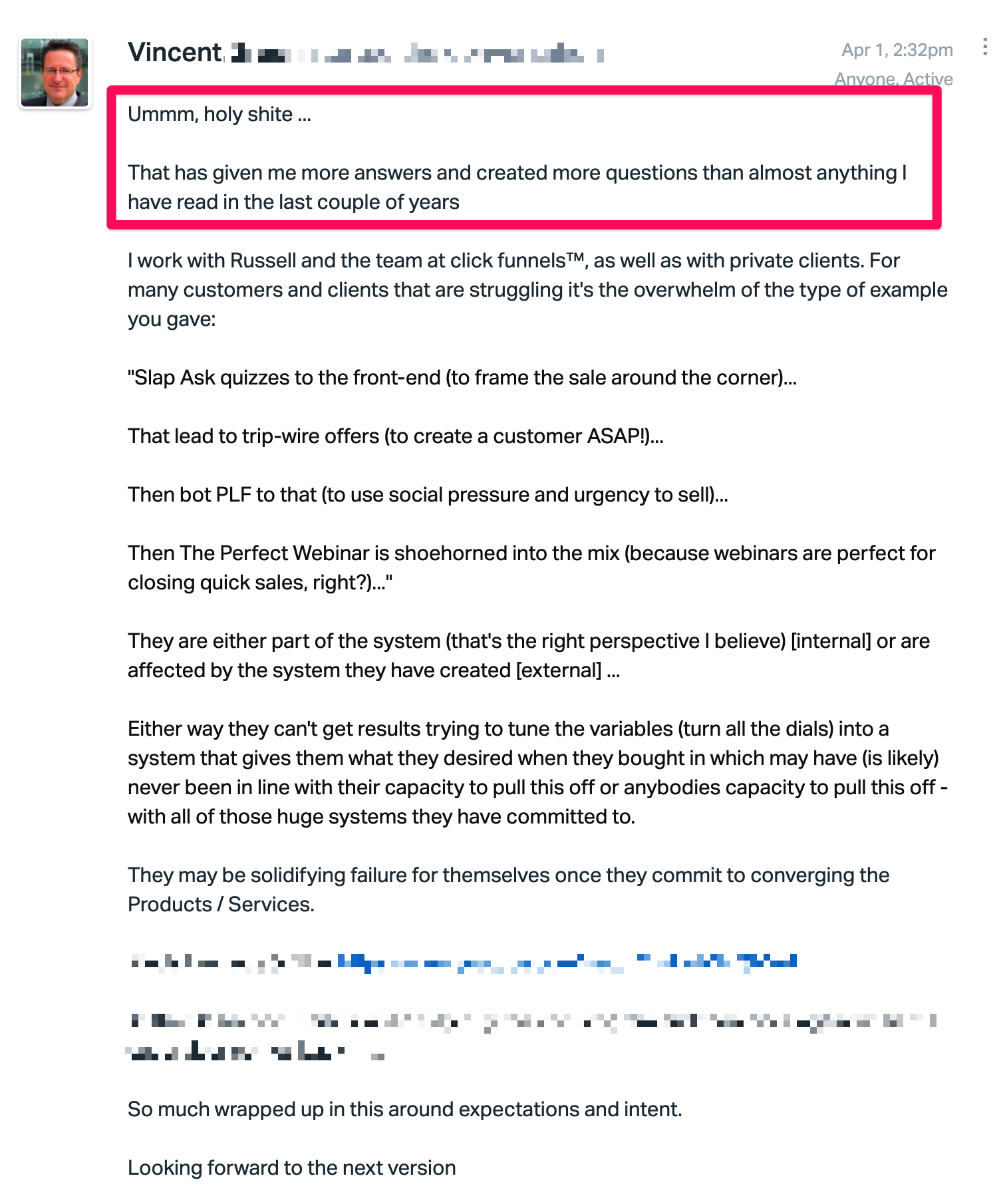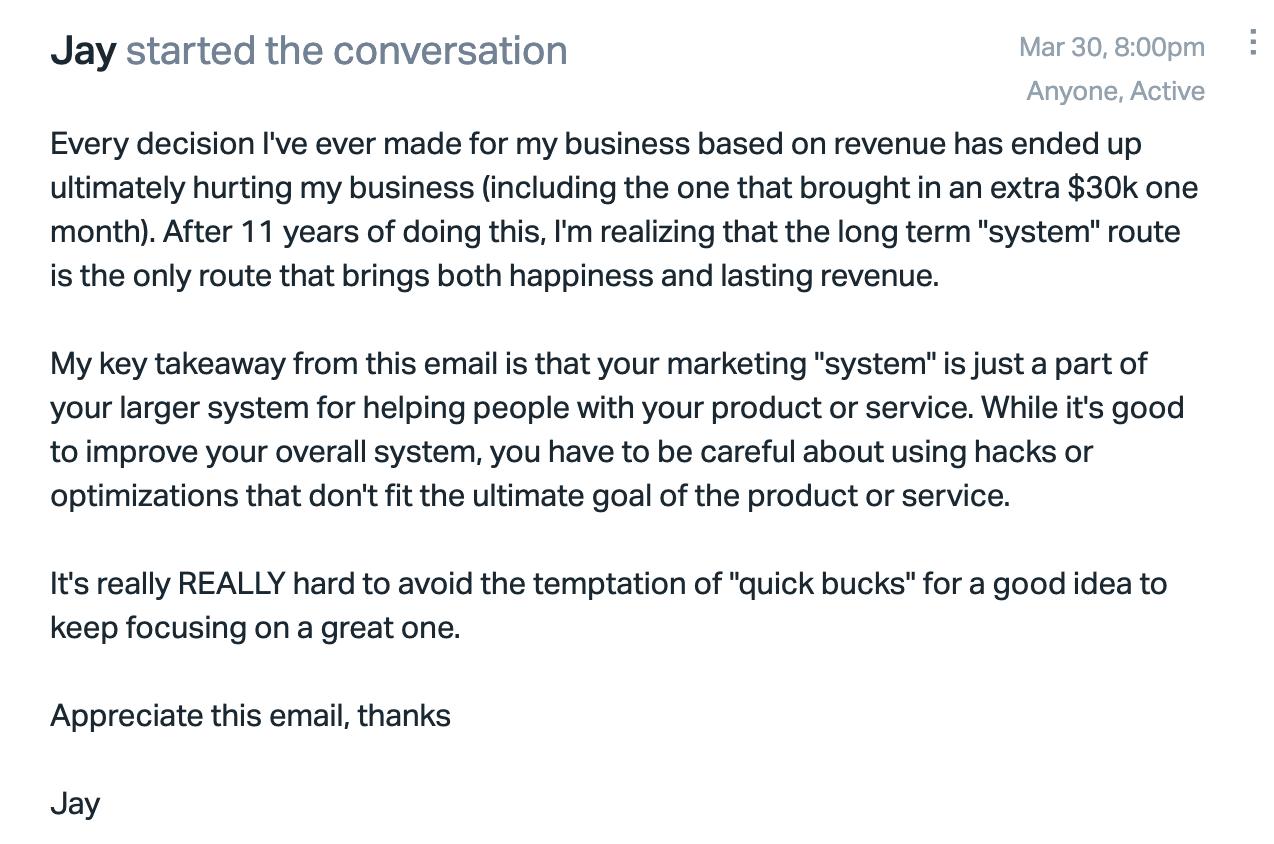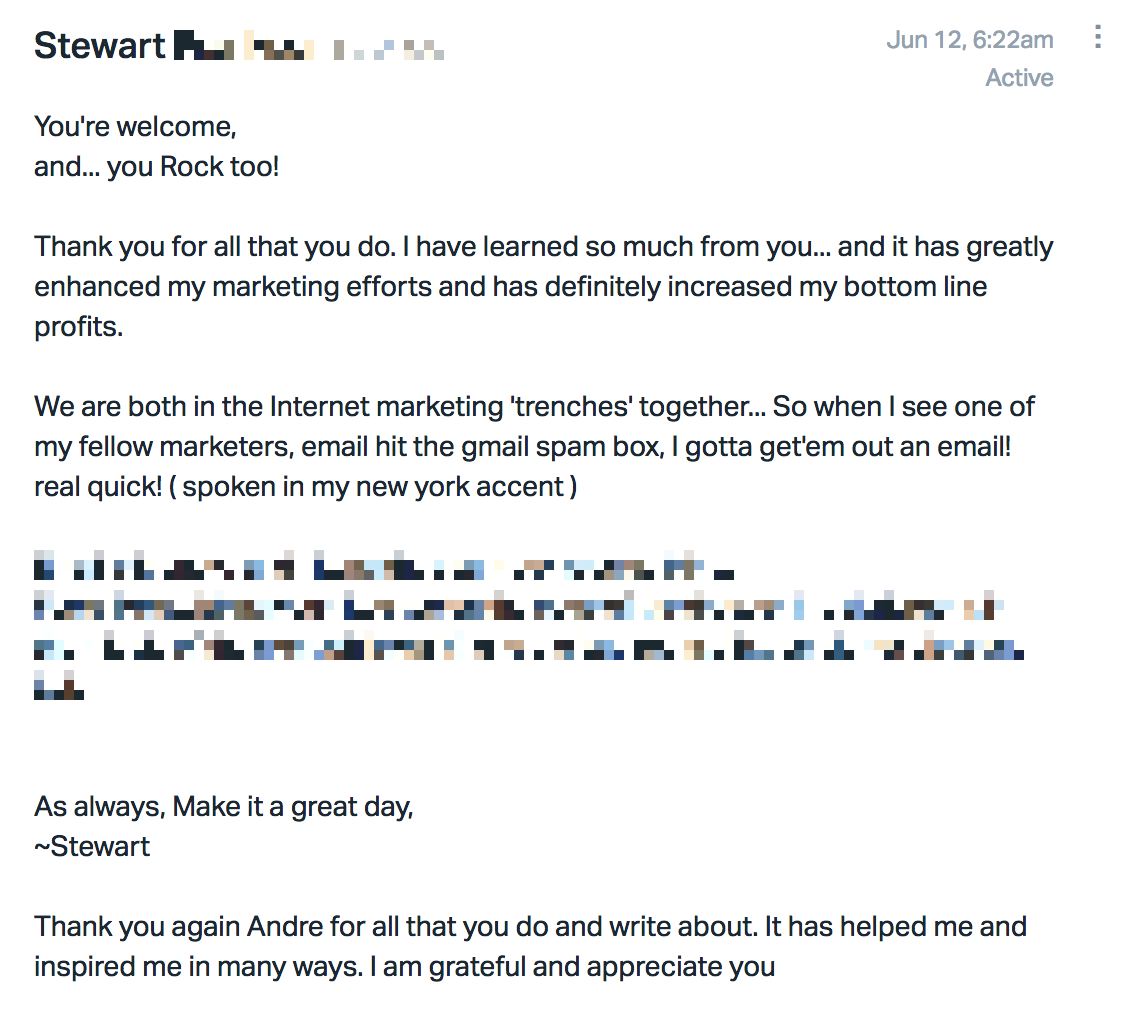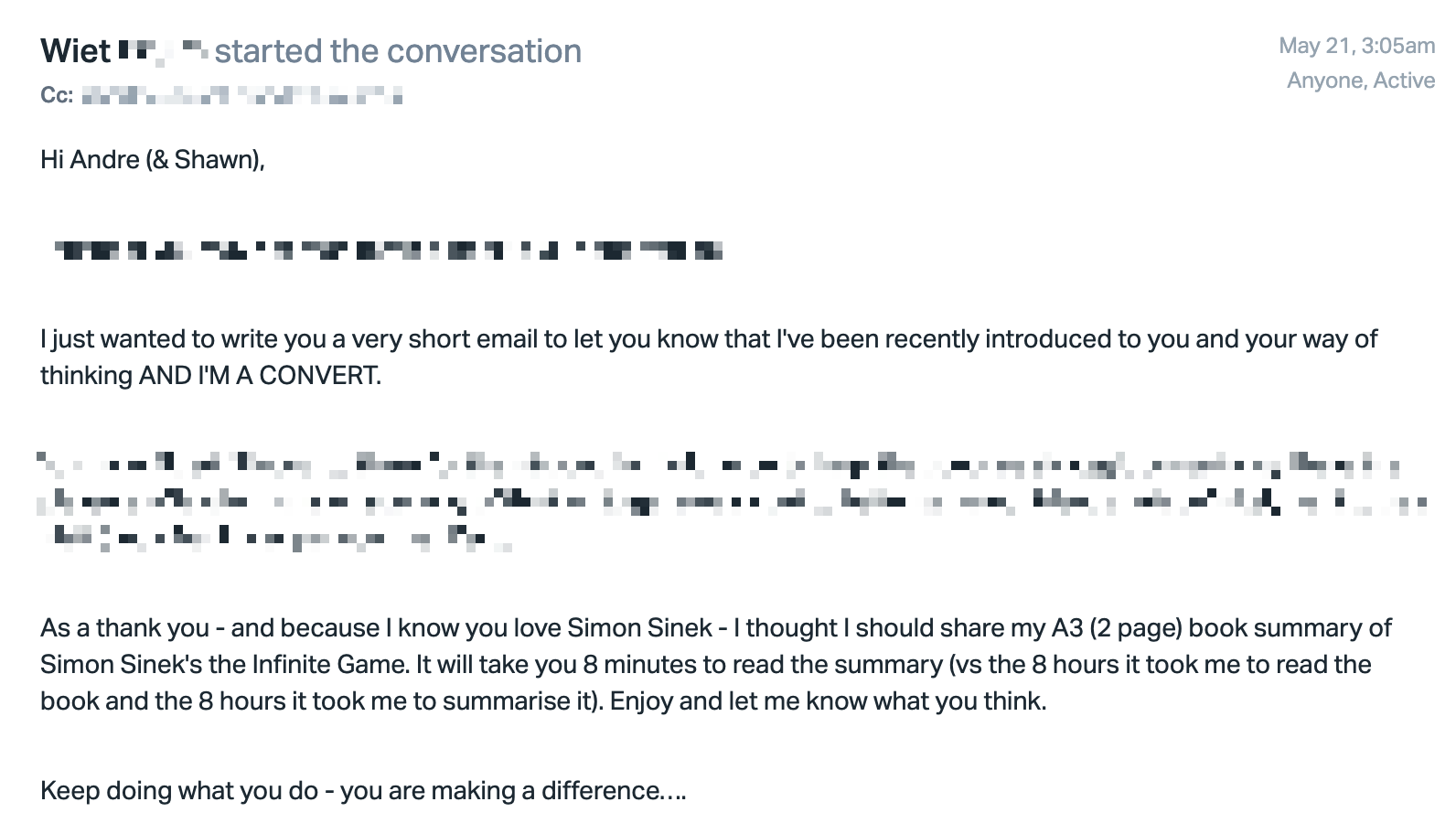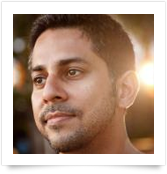 "There are only 2 courses I've recommended on Mindvalley Insights in the one year since we launched.

Jeff Walkers Product Launch Formula (an obvious choice) and Andre Chaperon's Autoresponder Madness.

I consider ARM required reading for EVERY marketer who works under me. It's brilliant in its simplicity and powerful in terms of the results I've seen."
— Vishen Lakhiani, Founder, Mindvalley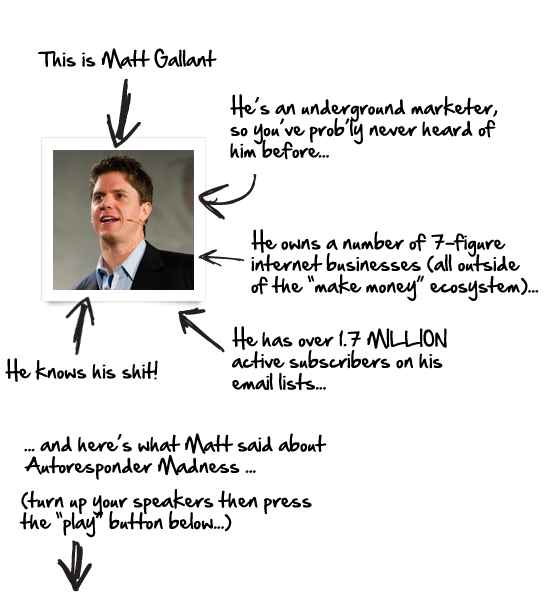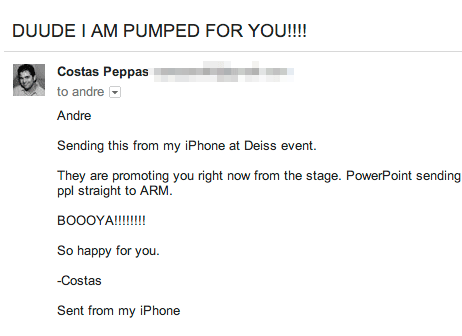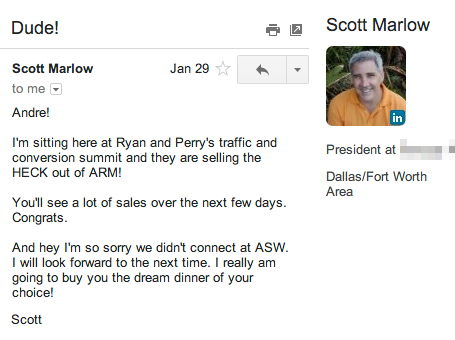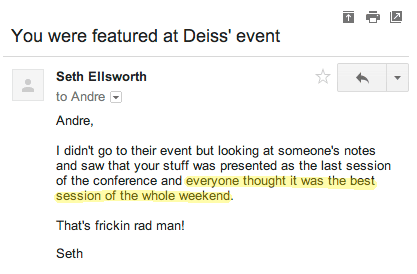 "Seriously, it's the best course I've gone through all year and I'm only on Day-9!"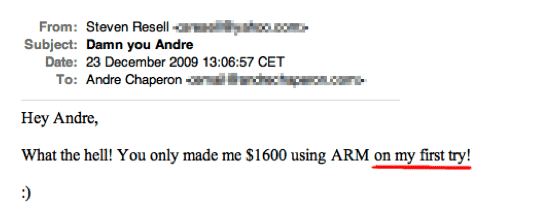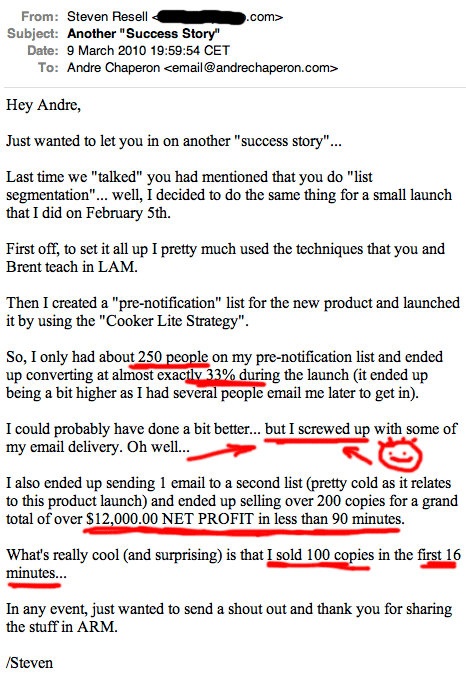 … imagine if you "screwed up" as much as Steven did? 🙂
And another cool thing about the strategies in ARM is that they're "evergreen". Meaning they will always work so long as your prospects and customers are humans (and not robots).
I've already said enough about Autoresponder Madness.
Either you ALREADY know it's for you — in which case use the order button below to get access.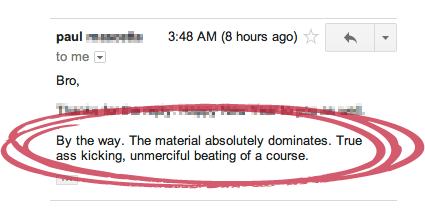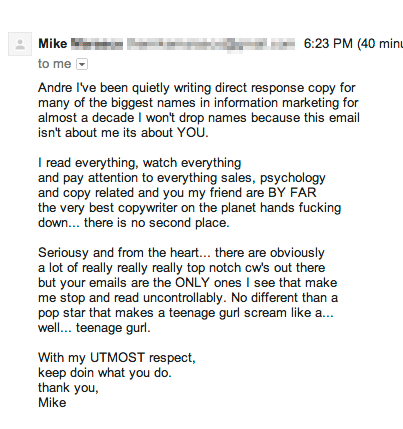 "I consider this a must have product for people who are truly serious about creating a lasting 6 figure business online!"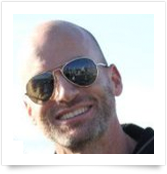 Andre knew I was in a rut and gave me a test prelaunch copy of Autoresponder Madness (v1) before he launched it to prove how well it worked. I followed his instructions exactly using a technique he calls the Soap Opera Method.
The great thing about this method is that you only have to build it once to generate a large monthly passive income.
This was a big paradigm shift for me and it was a big "a-ha" moment.
Even more exciting is his Email Triad technique, which he uses to dominate product launches. I just finished implementing this technique and was the #1 affiliate for a product launch … clearing over $4,000 in three days.
This probably doesn't sound big in comparison to a guru screen shot, but it was big for me. Real undeniable results. Within 30 days of reading and implementing Andre's course I earned $5,000 more this month compared to last month.
— Rusty Moore, FitnessBlackBook.com
"When I first tried Andre's strategies on a tiny "test" list of 70 people, I got 37 sales!"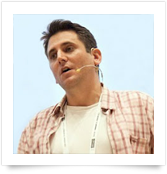 There are different ways to do make money from email lists, but Andre's is the only one that doesn't require you to have a huge "guru" list.
I'm constantly being able to get to top spots on the leaderboards of major product launches … and my list size is nowhere near the size of other names' on those lists.
There's no one else I would take advice from when it comes to autoresponders, other than Andre — his stuff is hypnotic.
— Ran Aroussi, Aroussi.com
"I've made over a quarter million dollars with Andre's advice over the last 2 years!"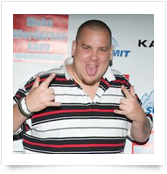 Last but not least … follow everything Andre Chaperon has to say about email marketing. I've made over a quarter million dollars with his advice over the last 2 years.
— Justin Brooke, PixelTrakk.com
"It easily ranks among the top 3 email courses in the world. Possibly in the #1 spot!"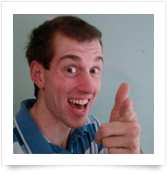 It's that damn good.
ARM 2.0 = 5 stars!
In short, I now have a powerful system for creating killer autoresponders that create a list of customers for life and sell products like crazy.
— Steve Goldberg (Direct Respone Copywriter), @stevegoldberg
"Don't make the mistake of thinking ARM is just another email marketing course — it's much more than that!"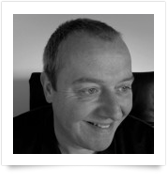 It teaches you how to really understand your customer, and how to use that knowledge to weave stories that will prove to be irresistible to your customers.
If you want to learn a way to really engage with your audience, so that they literally beg to buy stuff from you, ARM is the right course for you.
Despite what you probably see in your email inbox every day, internet marketing is rapidly moving away from the old-school, in-your-face, pressure-selling direct marketing techniques.
If you don't want to get left behind, I suggest you invest in ARM — you won't regret it!
— Gary Booth, ProcessImprovementProfits.com
Below is a thread I found on the Warrior Forum. Someone asking for customer feedback on Autoresponder Madness ("click" on the images to zoom in).