Reminder: enrollment for this intake of Sphere of Influence and AutoResponder Madness is open through midnight (PST), June 8.
Paul D posted the following comment Sunday:
"Thank you so much for taking the time to reply. I LOVE that distinction between push vs pull.

You are so right..with the VSL we are pushing them..selling them HARD on booking the call…in my gut I would much rather pull them into it.

That push doesn't deliver much value.

I mean, thats how I want to be treated…value…pull…attract…respect.

I've never seen it that way before…so thank you for tuning my perspective.

I also expect that using this approach would most likely fix, once and for all, most no-show issues."
(Thank you for the feedback Paul.)
We've all experienced push marketing. It's objection-crushing, persuasive sales copy with the added high-octane racing fuel of urgency…
Buy this magical thing, right now, before we take it off the market FOREVER…
The siren call of push marketing is buy, buy, buy, now, now, now.
Does push marketing work?
Absolutely.
Because it masterfully taps into the coronary artery of human fear and insecurity and hope and desire.
But it's getting harder to create results from marketing at people instead of with them, especially online. Prospects are increasingly sophisticated, and they've been burned too many times by shady businesses, over-hyped launches, and underwhelming products.
There is a better way.
Instead of pushing prospects through a sales funnel, persuading and coercing them along each step of the way, we can pull prospects forward with the power of interesting insights and compelling stories (and the idea of the "secret garden" which we'll unpack a bit later).
The fundamental difference between push and pull marketing is the perspective we take when designing our marketing system.
When we push a prospect, we're engineering a system to move him forward step by step, in the order that WE care about.
Click this ad…
Buy this low-cost offer…
Buy the first upsell, buy the second upsell…
And in a week, buy the core offer.
(Then, after 30 days, prepare for the onslaught of affiliate offers. The inevitable reality of the behind the scenes "you scratch my back and I'll scratch yours" dealmaking.)
When we pull a prospect, we're looking at our marketing system from the perspective of what SHE wants.
In the SOI Core Training, the fourth module (Defining Your Chain of Beliefs) explains it this way:
"Creating marketing that affects what people NEED to BELIEVE, REALIZE and AGREE to in ADVANCE…

… before they can accept the need (and desire) for the product or service being sold."
How do we identify those chains of beliefs?
By looking at the world through the eyes of our ideal prospects and building our marketing system to deliver what they want.
From that vantage point, it's infinitely easier to pull them forward because we've spent the time to think (and care) deeply about what we can do for them.
The good news is that we seem to be hard-wired to respond to the mechanisms of pull marketing.
Stories, in particular, capture our imagination and pull our attention forward. Think about a really good book you couldn't put down, or a movie you've watched over and over again.
That's what pull feels like. (We'll also show you in the next email.)
Sphere of Influence is a step-by-step framework for creating marketing that pulls the right prospects forward into your world, earning their interest, attention, respect, and commitment to continue the relationship.
They get to do that their way, on their own schedule.
There are no countdown timers, 'ethical bribes', or one-time offers.
By the time prospects have the option to opt-in, they're drawn to what's next for its own sake, not because of the promise of a free prize inside the box.
AutoResponder Madness uses the architecture of story to craft sequences of emails that pull prospects forward. ARM leads prospects toward an offer you already know they're interested in because you pulled them into your world without bribes or fake urgency.
Together, SOI and ARM create one long narrative arc that leads the right people to your offer in a way that feels natural, authentic, and desirable.
You get better prospects and better customers, and your audience has a positive, respectful, value-focused experience.
Everyone wins.
Comments are open if you have questions (or feel free to reply to this email). We'll be answering your questions and sharing ideas, insights, and tips until enrollment closes on June 8 at midnight PST.
— Shawn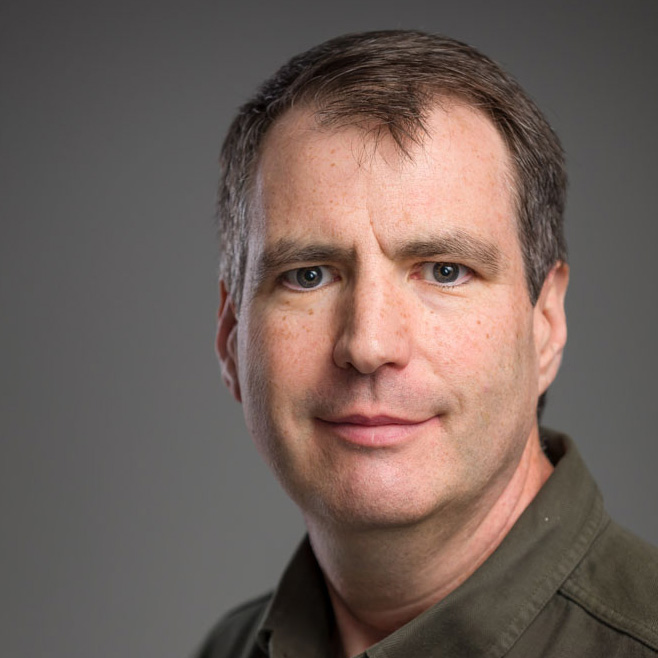 P.S.
When we wrote this email this morning, more than what you see here came tumbling out.
We'll organize the rest of this narrative arc for tomorrow. The idea of two realities converging on one prospect is worth unpacking.