This email is part of our email series for our Fall 2020 enrollment of SOI, ARM, and TTE (
October 9-19
). If this resonates with you, you can find the rest of the email series
here
.
Happy Wednesday.
If you've come in late, you will find a list of all previous emails from this series (tons of gold in there btw) in the P.P.S. section at the end of this email.
Today's email is our version of a YouTube unboxing video…
Instead of the latest electronic gadget, we'll explain what you get when you enroll in AutoResponder Madness, Sphere of Influence, or The Traffic Engine.
Before we discuss specifics, let's take care of some housekeeping.
First, when you purchase ARM, SOI, or TTE, you are a customer for life. All future upgrades for any course you own, are free.
(We have customers who purchased ARM in 2009 for $97, and they get all the new stuff at no extra cost.)
ARM4 is in production…
SOI2 is on the near horizon…
And updates to TTE are ongoing.
Second, all customers (for any course) get immediate access to our two-part Audience and Offer Masterclass. Originally created for the first cohort of The Traffic Engine, AOM is a broadly useful, step by step framework for identifying audiences and crafting desirable high-performance offers.
We made AOM available to all of our customers earlier this year.
Third, we will be adding new content for customers, including the expanded 'Customer Edition' of our Emergent Marketing series published this summer in our newsletter.
We also have a surprise masterclass for customers planned for later this year (more about that after the Fall enrollment — no hints other than we're really excited about it).
Fourth, expect to repeat each course several times, finding additional depth and nuances each time you return. Our courses are based on timeless principles, and they're designed to grow with you as your skills develop.
Learn, implement, get feedback, expand, repeat (forever)…
(Ever read a book that was pretty damn good, then you returned to it years later, and it was like reading a new book? You were like, 'where the hell did that come from?!' You discovered layers of depth and insights invisible to you on the first pass (or even the second pass). Same here. We have customers that value their craft so much; they re-read our courses they own every year like a ritual. An education that keeps giving, keeps evolving.)
Fifth, courses are almost exclusively written content. Except for Q&A calls, occasional supplemental videos, and André's signature visuals, courses are long-form, written content.
Now, let's talk about each individual course…
When you purchase AutoResponder Madness, you get immediate access to ARM3, including:
Prelude and ARM Core (6 lessons).
Soap Opera Sequences (6 lessons).
List Segmentation (1 lesson).
Product Launch Sequences & Email Triads (2 lessons)
Knowledge Upgrades (storytelling, marketing, and inner game mastery).
A bonus $78K Promotion Case Study.
You also get access to ARM4 as lessons are completed. Current ARM4 content includes:
ARM4 Forward written by Sean Platt (Sterling & Stone).
Story-Powered Promotions (new) — Monetizing Attention for Evergreen Offers.
Product Launch Sequence (v.4) — Monetizing Attention for Time-Limited Offers.
The first edition of Sphere of Influence includes:
Core Training (23 lessons).
Supplemental (video) training from Todd Brown and Rich Schefren.
Bonus Module: Paid Traffic (9 lessons + a 2.5-hour recorded Q&A call).
Bonus Module: Organic Traffic (1 lesson).
Bonus 8 Lesson Course: Tiny Asset Engines.
Concepts taught in SOI include the importance of identifying and establishing beliefs, the art of pre-selling, world building, building (and tracking) pre-sell sites, and much, much more.
SOI2 will be released in 2021. (We may begin to release SOI2 content in 2020 because we're both ridiculously excited to work on that project.)
Note about TAE: Tiny Asset Engines is a standalone course I created for LBC and SOI customers that demonstrates how to promote affiliate offers using an SOI style front-end. If you're curious, in 2017 I wrote about TAE on our blog here.
The initial release of The Traffic Engine was in early April 2020. You can find an outline for the course here. TTE includes:
Eight core modules (principles of paid traffic and specific strategies for Google search, Facebook, and retargeting on both platforms).
Module 0 (a 30,000′ overview of the entire course).
A road map to determine the best way through the material based on your specific needs.
Bonus Module 6.5 — Facebook Offer and Messaging Testing Framework.
12 hours of recorded Q&A calls with transcripts (the questions and answers in those transcripts are being organized into an index for easy reference).
'Missing Chapters' (updated over time as new ideas surface).
The agency upgrade for The Traffic Engine includes:
Four additional client-services specific modules.
Six hours of recorded Q&A calls with transcripts (also being indexed for easy reference).
Part of the original plan for The Traffic Engine included creating and driving traffic to an example offer to show all of the data and results for that offer over time.
We expanded that idea way beyond our initial vision — including bringing in elements from SOI and ARM — and sample offer content will begin to be added to The Traffic Engine in the remainder of 2020 (and ongoing after that).
The example is a starting-from-zero offer (created using the Audience and Offer Masterclass framework) where we have no advantages our customers don't (e.g., no list, no reputation, no pre-built website — nothing).
You'll see everything we do, all of the results, and the changes we make over time.
(Note: Once done, we'll make the example offer available to SOI and ARM customers too.)
There's also a rumor that we'll include additional live Q&A calls for this cohort of The Traffic Engine (shhh…that's a secret…).
The mechanics of the paid traffic landscape change frequently, and The Traffic Engine will continue to be updated to reflect those changes.
Each course has comments enabled for questions and feedback as well. (There is a lot of great nuances in the comments.)
If you have any questions, or if we missed anything you'd like to know more about, please reply to this email and let us know.
One last thing while we still have your attention — please don't forget our in-depth (free) resources, including:
From our perspectives, you became a customer the moment you gave us your attention. We believe in leading with value, so please (please!) start with our free resources before considering making a purchase.
Before we sign off for today, we want to leave you with an idea to chew on…
The virtual unboxing above highlights the 'tangible' stuff you get when you enroll in one (or many) of our courses. It's what you'll see when you log into the Academy…
But as with anything tangible, the benefit it provides doesn't yet exist until some specific, deliberate action is taken. It's nothing but potential.
That potential is an 'intangible' benefit lurking just below the surface…
This will not be obvious when you first log in. In fact, it'll be completely invisible until you start to consume, unpack, and internalize what we share through our courses.
When this happens, the invisible becomes visible…
You'll see possibilities…
You'll have a new lens, new unique ways to apply marketing that will produce a very (very!) different outcome for the people you seek to serve.
The initial excitement you felt from enrolling will transform into excitement for taking action and making change happen…
Getting dirty, executing what you understand, even if you don't fully understand the full scale of the change you're making…
(Warning) Overwhelm, doubt, and the Resistance will reveal itself. It always does. But if you do what Jonathan Baker did, and push through these forces acting against your forward momentum, and build your 'version 1', you'll be rewarded with an asset you didn't have before.
This is the moment knowledge transforms into action, and action reciprocates by feeding you back understanding.
Understanding is the second-highest level of content of the mind. When this happens, at that moment, you'll then know how and, most importantly, why to fish.
When you know why the stuff you do works (or doesn't), you will have reached a level of expertise that no one can take away from you.
It'll be with you for life, a skill you'll then hone for the next decade. Or if you're like us, the honing will be a lifetime endeavor and the ultimate reward.
When this happens, welcome to the other side, baby.
We're waiting for you. We have your back. We're rooting for you.
Hope to see you in this enrollment or, if the timing is bad, next time. We're in no rush. We'll be here when you're ready. We're not going anywhere.
More tomorrow…
— Shawn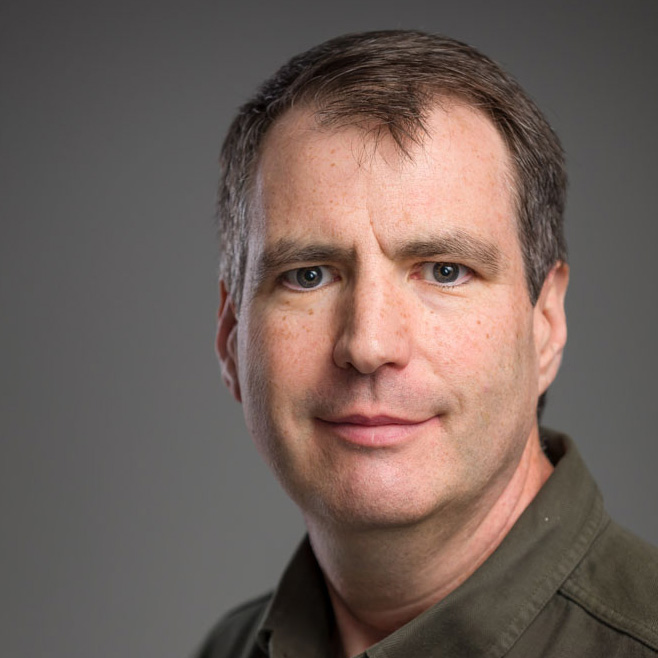 P.S. Enrollment is open for AutoResponder Madness, Sphere of Influence, and The Traffic Engine through midnight PST, Monday, October 19, 2020.
This will be the last enrollment for these courses in 2020.
If you plan to enroll in multiple courses, you'll receive a 10% discount for two, and a 15% discount for three. You can find enrollment info here.
(Note: You also qualify for these discounts if you're already a customer who owns one or two courses from a previous purchase.)
P.P.S.
Here is everything we've sent over the past two+ weeks.
If you have the motivation, there is a masterclass of free education if you pick through the emails below (including those we sent in April for TTE and in summer for SOI/ARM). The reason is simple: we practice what we teach. By just paying attention, you'll see us do things that will show up in our paid courses.
P.P.P.S. — Extra Credits:
For your convenience we've compiled an archive of all our enrollment emails from 2020 in one place: