This email is part of our email series for our Fall 2020 enrollment of SOI, ARM, and TTE (
October 9-19
). If this resonates with you, you can find the rest of the email series
here
.
Welcome back.
Let's recap where we've been so far, then move on to today's installment.
Monday's email identified four common scenarios our students encounter, and we shared our approach to Scenario #1 (when you have an idea for an online business and you don't know where to begin, or you are interested in an online business but haven't developed specific ideas or expertise yet).
Tuesday's email discussed scenario #2 (when you have a minimum viable offer that has generated some results, and now you want to turn that into a 'real' business).
Yesterday's email was about scenario #3 (when you have an existing business that you want to expand, improve, and grow).
Today's email will focus on scenario #4 (you're a digital marketing service provider / agency and you want to get the best possible results for you and your clients).
We're going to change the format slightly for this email. Shawn will write the bulk of it, and André will add his thoughts separately.
Why?
It seems useful to share both perspectives individually because their contexts are different. Shawn ran a digital marketing agency for twenty-one years and has deep expertise as a category-leading service provider.
He externalized and shared his principles-based approach to paid traffic earlier this year by creating The Traffic Engine. (There's also a client-services upgrade for TTE discussed below.)
At the same time, André created SOI and ARM from his own 17+ years of experience in the digital marketing trenches, and he has taught SOI and ARM to thousands of students.
In addition to working separately, we also have worked together collaboratively with high-end clients.
Our hope is that sharing both of our perspectives will reveal nuances that a blended writing style might inadvertently obscure.
(Shawn's Perspective)
Context matters, so let me give you a (very quick) background so you can better understand my perspective.
Before becoming André's business partner in the spring of 2020, I ran a digital marketing agency for twenty-one years. I've completed 650+ projects for 200+ clients and managed in excess of $100 million in ad spend. Many of my clients were in the most demanding, competitive markets imaginable.
I was a student of André's long before we became friends, and I was a customer for the original release of Sphere of Influence.
I've spent hundreds of thousands of dollars on courses, masterminds, events, and other marketing education, and nothing compares to the impact that SOI had on how I think about marketing.
It is that powerful.
For as long as I can remember I've framed my strategies for clients with a simple framework. I ask and answer the following question:
If I woke up tomorrow owning your business, knowing what I know from my decades of experience in digital marketing, what would I do?
That question has served me exceptionally well for a variety of reasons. It kept my focus where it belongs (on the client's fundamental needs), and it instilled a deep sense of fiduciary responsibility for my clients' results.
For this email, I'm going to revise that question so it's useful to any of you who are — or are thinking about becoming — digital marketing service providers, freelancers, or agency owners.
If I had to start all over again as a digital marketing service professional, knowing what I know from countless hours working with clients and decades devouring every learning program I could get my hands on, what would I do?
First, I'd learn a core set of principles that apply to all aspects of digital marketing. There's so much to learn, and tactics / tech change so fast, that it's impossible to keep up.
Principles, however, are timeless.
In my experience, the single best course available that teaches the underlying principles of modern marketing is Sphere of Influence. Period. (I can say that from my perspective as an SOI student and from the results I create for clients after implementing ideas inspired by SOI.)
Second, I would explore systems theory as it relates to digital marketing. You don't need a Ph.D. in systems theory — but you do need to internalize the basics.
Read André's (free) article — Systems Thinking vs. Funnel Optimization (Dis-Solving Problems). It's excellent (I've re-read it more times than I can count.)
(Read Eli Goldratt's book The Goal too.)
Third, I would want to develop an in-demand skill that I could monetize quickly while building broad expertise. (You'll learn a lot faster when you're in the trenches doing the work, and there's a lot less stress when you're making plenty of money consistently.)
Email marketing and paid traffic are two skills that are always in demand. There is no right answer for which one to choose, there's only the answer that's right for you.
(I find it humorous, and ironic, that if I had to make this choice today I'd probably choose email marketing because, at the core of my being I am a writer. However, I was initially attracted to the elegance of Google AdWords — a closed system that rewards excellence and provides clear feedback for improvement.)
If you're interested in learning more about our approach to paid traffic, you can start with the free 10-day series How To Build A Happy Customer Creating Engine With Paid Traffic.
That is the prelude to The Traffic Engine, which externalizes my approach to paid traffic using Google and Facebook.
Staying true to my agency roots, I also created a companion four-module course for The Traffic Engine specifically for service providers. (That is available as an add-on / upgrade at the time of purchase. A full course outline, including the four client-services modules, is available here.)
If you're interested in email marketing, here are some resources to consider:
And, of course, AutoResponder Madness.
I can't overstate the impact that ARM has had on the digital marketing world. Countless service providers have transformed their professions, their personal fortunes, and their clients' businesses by learning and executing the principles and ideas taught in ARM.
If I were starting over again and wanted to be the best in the world at my craft, ideally I'd lock myself in room, devour ARM, SOI, and TTE for weeks / months, and then find clients willing to pay me to continue learning by implementing the principles and strategies for their businesses.
If you can't lock yourself in a room, or acquiring access to all three is beyond your time/energy/financial resources, I hope my outline above points you toward ideas that will help focus your thinking.
And, of course, if you have questions specifically about digital marketing client-services work, please don't hesitate to reach out and ask me directly (hit reply to this email).
Anyone who has ever been on one of our marathon three-hour TTE Q&A calls know I love to talk shop.
(André's Perspective.)
I'll be brutally honest; it's freakin' weird reading Shawn's praise for SOI and ARM. In a second, I'll reciprocate, but not because of quid pro quo. A different reason.
I've never been proactive in following up with students who are action takers. For one, unless someone reaches out to me, I never solicit testimonials, even when I see big-name superstars purchasing.
If someone shares their story with me of how ARM/SOI has impacted their business or the business of their clients, I'm all ears.
Over the years, I've done an abysmal job of documenting these unsolicited outreaches. The page below represents some, but I have hundreds more I've not found the time to add:
https://themodernmarketingsystem.com/love/
I remember one time. It was 2013. I attended Digital Marketer's Email World conference in San Diego. It's tough to be anonymous with a double-sided name badge hanging around one's neck: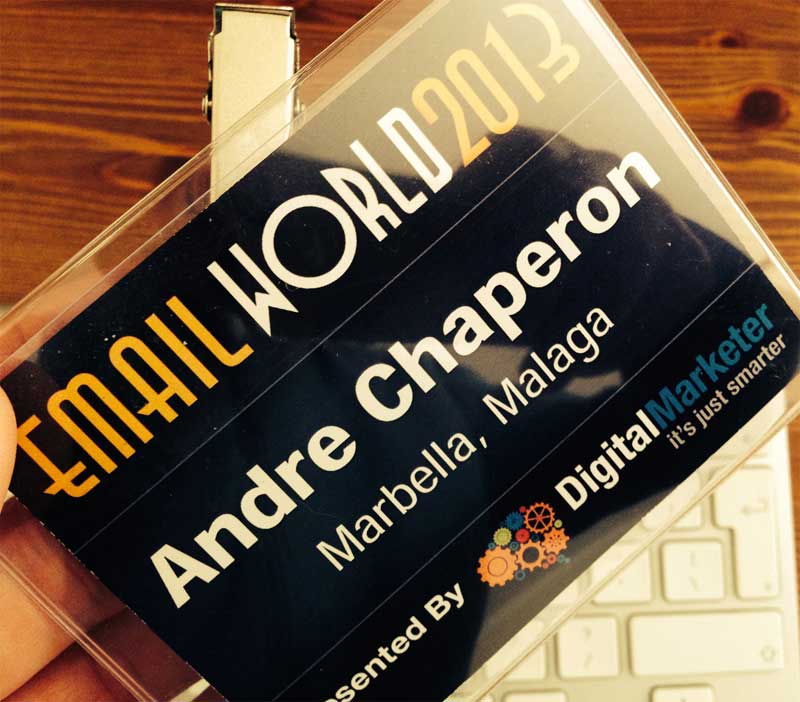 At some point, a gentleman pulled me over. "Dude, I just want to thank you for putting out ARM. It's responsible for $100 million a year for my real estate business. We use it for as our follow-up system," he said.
I didn't know what to say, just nodded. The 9 figures didn't sound real; how could it? Unfazed, he continued, "I would love to talk to you about possibly rewriting all our emails if that's something you're open to doing."
I don't remember what happened afterward. Presumably, I had said thanks but no thanks, because I definitely don't remember writing any real estate sequences.
Oct 2019 I received this email out of the blue:

Chris deals in off-market residential and commercial assets. I don't know what it is about ARM and the real estate business, but it seems to be a good match.
Back to Shawn…
After getting to know him more, in 2018 I asked Shawn if he would like to create the paid traffic module within SOI.
He said yes…
A few weeks later he delivered the goods…
I loved what he created.
It's worth drawing your attention to the fact that 99.999% of traffic experts would have shot a few explainer videos that no doubt would have become outdated the moment I included them in SOI.
But not Shawn, no way. No sir.
He sent me a Google Doc with eight long-form lessons.
No video. Just beautifully explained principles-based paid traffic lessons that perfectly meshed with SOI as if they had been designed for SOI.
Which, of course, was precisely the case.
I opened the doc, and this is how it started:
Before we dive into the content, let's start with the big picture. This is the 30,000′ view of the foundational principles that translate SOI as an idea into SOI as an actionable way to exchange value with an audience using paid traffic.

SOI is the method. Paid traffic is the mechanism.
Loved it.
So in 2019, when I asked Shawn if he wanted to create a full dedicated soup-to-nuts paid traffic course for TLB, I knew that it would be a nothing short of a masterpiece even before seeing anything.
We released it in April 2020, and he's been delivering it to our early adopter students since. It's one module short of a finished 'version 1' course.
I knew from previous experience, TTE would be heavily principles-based, but what I didn't anticipate was how deep and nuanced it would be, and at the same time, remaining beautifully evergreen in nature.
That's a balance I've never seen pulled off in a paid traffic course.
Since releasing TTE in April, Shawn has come on as a full business partner in TLB, and I couldn't be more thrilled.
We have so much fun planned for 2021.
TTE is crafted with love and backed by 21+ years of expertise. If you've previously been through a paid traffic course … well, this is nothing like that.
Final email in this series tomorrow, and of course, we open the doors to our final enrollment of TTE, SOI, and ARM for 2020.
— Shawn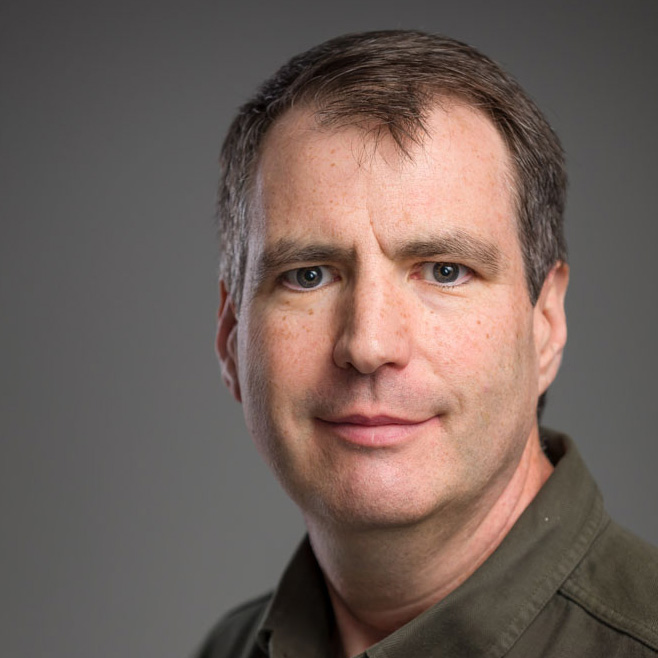 P.S.
The Fall 2020 enrollment for AutoResponder Madness, Sphere of Influence, and The Traffic Engine will be open Friday, October 9 — midnight (PST) Monday, October 19, 2020.
This will be the last enrollment in 2020 for these courses.
If you have any questions about ARM, SOI, or TTE, please reply to this email and we'll respond as soon as possible.