This email is part of our email series for our Fall 2020 enrollment of SOI, ARM, and TTE (
October 9-19
). If this resonates with you, you can find the rest of the email series
here
.
Welcome back.
We appreciate it when you share your thoughts with us, so keep the emails coming.
In yesterday's email we identified four common scenarios our students encounter. As a refresher, those scenarios are:
Scenario #1 — you have an idea for an online business and you don't know where to begin (or you are interested in an online business but haven't developed specific ideas or expertise yet).
Scenario #2 — you have a minimum viable offer that has generated some results, and now you want to turn that into a 'real' business.
Scenario #3 — you have an existing business that you want to expand / improve.
Scenario #4 — you're a digital marketing service provider / agency and you want to get the best possible results (for you and your clients).
Today we're going to discuss scenario #2.
Rather than a hypothetical example, today's lesson was inspired by TLB customer Jonathan Baker.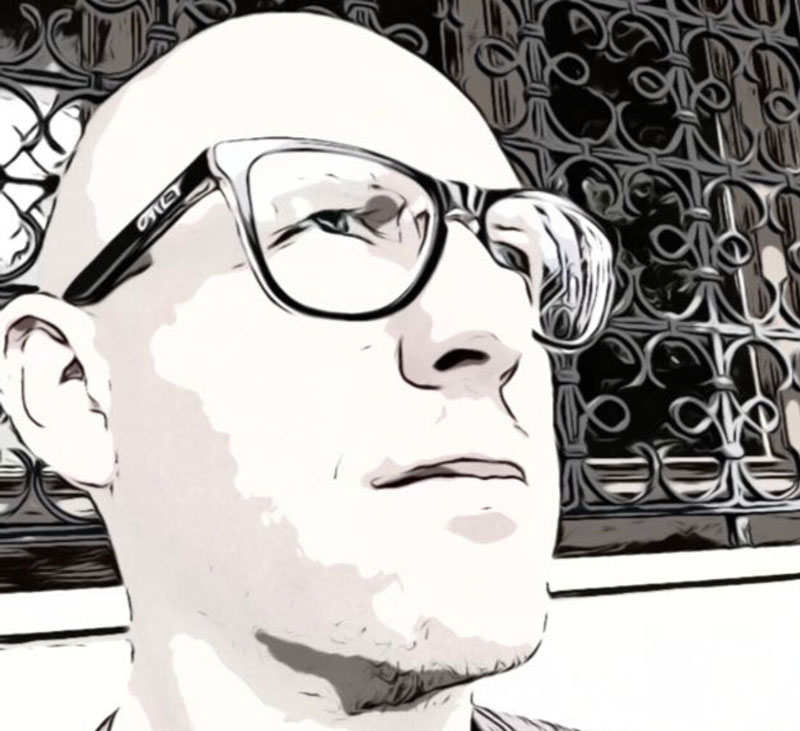 Jonathan wrote:
"Being completely honest, I feel a little overwhelmed.

Over the past 6-12 months I've bought and read: LBC, TAE, TTE, TiM, SOI and ARM. That's a LOT of content.

There's so much going on in my head, that I can't see a clear path forward…"
We've bolded some of the text above for emphasis. The emotions Jonathan was feeling are common when we're confronted with a firehose of new knowledge we need to mentally wrestle with and make sense of. It's what compelled Jonathan to reach out.
We interviewed Jonathan last week and learned more about what he has accomplished already and where he wants to go next.
With his permission, we're sharing his story (and our recommendations) with you.
Jonathan is a cyclist, teacher, researcher, coach, and scientist. He has a Ph.D. in exercise physiology, 30 years of experience in his field, and has coached the World Tour of cycling for four years.
He's also an action-taker who did the work to create a minimum viable version of his offer. Here's version-one of his idea, in his own words:
"I ran one Facebook ad which basically said, 'cyclists, you want to improve, these are the five things I see you guys generally don't do very well. Here are five solutions. And if you want to learn more, sign up here.'

There's no presale site at the moment — it's straight to an email list. Essentially, it's five or six emails, which expand on those five or six things I alluded to in the Facebook ad."
Facebook ad > opt-in > email series > offer.
Simple. Effective.
So effective, in fact, that version-one was break even. That's very impressive.
Jonathan's question was 'what do I do next?'
Before we answer that, let's recap the situation…
Jonathan has experience and expertise that's valuable to an audience.
He generated awareness with a Facebook ad that spoke to a core desire his audience has.
He engaged with his audience by email, further demonstrating his expertise and insights.
And he converted prospects into customers with that same email series.
If we look at awareness, engagement, and conversion individually, conventional wisdom says Jonathan has several options.
He could:
Spend more on Facebook ads to increase awareness.
Create a more persuasive landing page to generate more leads (engagement).
Add emails to his six-part series to convert more customers.
Each of these decisions is logical based on conventional wisdom. Ask most marketing experts, and they'll nod their heads in agreement — three fine choices.
But we've discovered conventional wisdom is rarely the answer when looking at a business systematically.
At best, focusing on the parts will produce incremental gains. Worse, however, systems theory tells us that focusing on the parts may undermine the whole, and in most cases, it does.
That means we need to step back, define success for the entire business-system, and then optimize it from that perspective.
We know that Jonathan wants to turn this break-even side business into a profitable primary business. To do that, he needs to create happy customers predictably, reliably, and at scale.
While interviewing Jonathan, his path forward began to reveal itself…
He explained there are three ways to go faster on a bicycle: reduce weight, improve aerodynamics, or generate more power.
From a return on investment perspective, reducing weight and improving aerodynamics are inefficient. It takes a lot of money for incremental benefits.
If you want to go faster on a bicycle, the real opportunity is training intelligently to increase power output. However, the prevailing 'no pain, no gain' training model isn't optimal. In fact, it's counter-productive.
As Jonathan spoke, he created a world for us (and, more importantly, his audience) to inhabit that challenges conventional wisdom and shows a better way meet the a core desire and the motivations of the ideal audience he cares about serving.
A broadly useful observation revealed itself that's worth sharing…
As experts in our various fields, it's easy to get caught up in the minutiae of the work we do in service to our audiences. It's easy to get lost in the forest, where all we can see are trees, trees, and more damn trees.
There is a lot of value in externalizing expertise to others (one benefit of a coach). They have a better perspective to read the label on the bottle and spot an insight that may be so obvious to the expert that it remains mostly invisible to them — a blind spot.
A framework emerged during that conversation that compares how his audience currently behaves (for example, shaving off ounces of weight with expensive wheels) to ways the audience could experience significant gain at a much lower cost (using Jonathan's research-backed scientific approach to training for power output).
The world Jonathan created in that conversation will permeate everything he does going forward. It'll show up in his Facebook ads, his landing pages, his email communication, and his conversations.
That world establishes a compelling framework for his audience to understand something meaningful to them in a way that leads invariably to Jonathan as the logical solution to their needs.
(See P.P.S. section for additional resources about worldbuilding.)
We call our method for what we did with Jonathan during that call Sphere of Influence.
SOI is a principles-based approach to modern marketing that combines the power of story and customer-focused empathy to build worlds our audiences want to inhabit, pulling and tugging at them, step-by-step, toward the value we have created.
(Shawn's note: here's how I described Sphere of Influence long before André and I were business partners:
"I was fortunate to go through the beta version of Sphere of Influence after many years purchasing anything and everything that André has offered. Sphere of Influence sets the stage for everything else — it's an MBA + PhD education in creating an effective, customer-centric, value-driven business in the 21st century.
More importantly, Sphere of Influence is a way of seeing the world that'll forever change how you do business, for you and for your customers. André has created a masterpiece of deep strategic thinking combined with hard-hitting, practical, actionable advice.
Professionally, I've been on the front lines of the Internet marketing community's evolution over the last two decades and Sphere of Influence represents the new reality of doing business online.
The wild west days are over, replaced with an emphasis on delivering real, sustained value over time to a group of customers you care about.
There is no better guide for your journey into this new world than André Chaperon — year after year he has consistently walked his talk living and doing business by the same principles he teaches in Sphere of Influence.
Stop whatever you're doing right now and buy it. It's worth 1000x the price because the moment you embrace its principles you'll never be the same again.")
If you have an idea that has generated some results and you want to know what's next, Sphere of Influence is the place to start.
Before we close today's email, we'd like to thank Jonathan for reaching out and giving us an opportunity to learn more about his business and share elements of his story with each of you.
That takes courage and we appreciate it. Thank you Jonathan.
Tomorrow we'll turn our attention to scenario #3. See you then…
— Shawn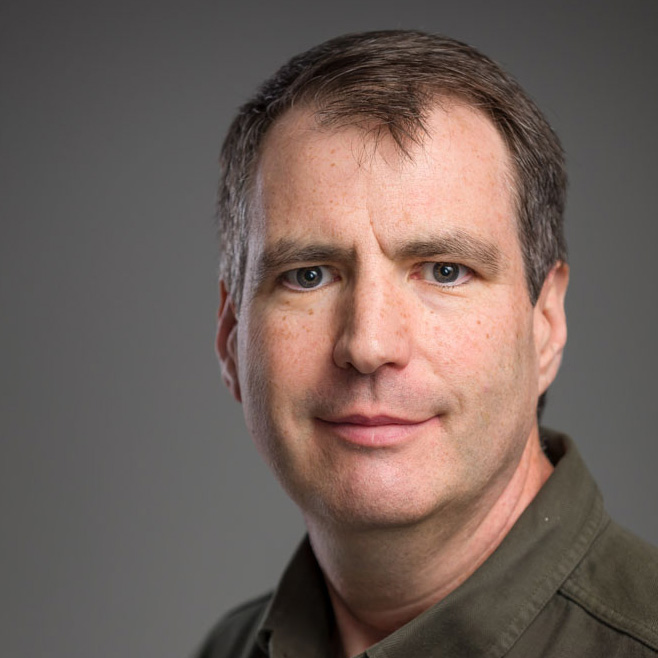 P.S.
The Fall 2020 enrollment for AutoResponder Madness, Sphere of Influence, and The Traffic Engine will be open Friday, October 9 — midnight (PST) Monday, October 19, 2020.
This will be the last enrollment in 2020 for these courses.
If you have any questions about ARM, SOI, or TTE, please reply to this email and we'll respond as soon as possible.
P.P.S.
During our summer 2020 enrollment for SOI & ARM, we wrote two emails the unpacked our idea of worldbuilding. If you want to peek down that rabbit hole for extra knowledge credits, here are those two emails: