This email is part of our email series for our Fall 2020 enrollment of SOI, ARM, and TTE (
October 9-19
). If this resonates with you, you can find the rest of the email series
here
.
Happy Monday, and welcome to Part II of The Durable Business series.
We're going to cover a lot of ground this week (and next).
One of the core principles we live by is transparency. So, before we dive in, we want to explain something important.
Last week, we unpacked the framework and building blocks that represent what we call The Durable Business.
We've republished that series as one long page to our site for your convenience, making it easy for you to reference.
This week is about mapping our three flagship products (TTE, SOI, ARM) to our Durable Business framework.
This will be valuable if you already own one (or all) of our courses, or if you are considering investing.
As part of being fully transparent, we want to say this:
Our three flagship courses exist as documentation of principles, methods, and workflows we've been doing ourselves (and for clients) and have been honing over the past two decades.
In contrast: many courses today exist because they're easy (and sexy) ideas to sell. The reality is they rarely represent what the creators have been doing in the field for multiple years or decades. They're marketable ideas, not stress and time-tested methods.
If we had to start all over again — from nothing — the work we would do to build a new Durable Business is what you'll find documented, step by step, concept by concept, in TTE, SOI, and ARM.
It is our best thinking of what actually works in the real world of digital marketing based on nearly four decades of combined experience.
With that said, let's start Part II of this series.
A question we get (a lot) is 'where do I start?'
The honest answer is 'it depends'. That's not our favorite answer, but it's honest because different situations require different solutions.
Let's start by looking at four common scenarios. Then we'll identify the best path forward for each.
Scenario #1 — you have an idea for an online business and you don't know where to begin (or you are interested in an online business but haven't developed specific ideas or expertise yet).
Scenario #2 — you have a minimum viable offer that has generated some results, and now you want to turn that into a 'real' business.
Scenario #3 — you have an existing business that you want to expand / improve.
Scenario #4 — you're a digital marketing service provider / agency and you want to get the best possible results (for you and your clients).
Eventually each of these scenarios requires the three elements of a durable business we discussed last week — awareness, engagement, and conversion — working together to create results systemically.
However, if you try to do all three at once it's easy to feel overwhelmed (and a great way to procrastinate!) That approach will also slow you down.
By the end of this week you'll have a road map for each of these four scenarios. We'll take you through how we think about each one from the perspective of the courses we've created and other resources we believe are valuable.
Today we're going to focus on scenario #1.
We know what it feels like to have ideas to share with the world. Like you, we're creative professionals and we want to express our ideas and make them real.
However, we also know it's easy to feel overwhelmed. Worse, there's a lot of bad advice available (and plenty of ways to spend your money on that bad advice).
Let's start by telling you what you don't need to think about if you have an idea for a business. You don't need:
A complicated sales funnel with upsells, downsells, cross-sells, and everything in between. (Tech doesn't matter yet.)
The latest and greatest retargeting hacks.
An intensive copywriting bootcamp or course.
A 'how to' guide for setting up sophisticated email segmentation.
A 'funnel quiz' on the front end of your business that does not exist yet.
Instead, what you really need is a framework to identify and externalize your ideas, share them with a tiny audience, get results quickly (and inexpensively), act on those results, and then repeat over and over again until you have a proven, viable business.
We call this iterating your way to success.
(Airbnb and Dropbox are two unicorn's that followed this process. Both represent expressions of iterating their way to what you see today. It's fun to use the Wayback Machine to see the various stages of iterations of any online business; ours included.)
Capturing our framework for iterating to success was the inspiration for our two-part Audience and Offer Masterclass (which is not for sale but is available to all customers, for free, in the Academy).
AOM is a step-by-step framework for identifying ideas that are interesting to you and valuable to an audience. (It pairs really well with Module 6.5 — Facebook Offer and Messaging Testing Framework, in The Traffic Engine. More on that below.)
Once you've identified an idea you want to explore, Seth Godin's First, ten approach is a low-risk way to get immediate feedback. Seth writes:
"Find ten people. Ten people who trust you/respect you/need you/listen to you…

Those ten people need what you have to sell, or want it. And if they love it, you win. If they love it, they'll each find you ten more people (or a hundred or a thousand or, perhaps, just three). Repeat.

If they don't love it, you need a new product. Start over."
It really is that simple at first. Talk to people and, more importantly, really listen. Is anyone interested?
Do they want to know more?
Do they tell anyone else?
If the answers to these questions are yes, excellent.
If the answers are no, go back to the AOM framework (that's an easy way to generate a lot of ideas, so choose something else and see if that gets a better response).
Another way to validate ideas quickly and inexpensively is to use long-form Facebook ads to get feedback before you've invested time, energy, and money into building even a minimum viable funnel.
Let your potential audience tell you what they like (and will pay for) before you've even created it.
If you find yourself in scenario #1, here's a 'road map' you can follow for step-by-step, focused results (with as little risk as possible along the way).
Start with the Audience and Offer Masterclass (AOM). That's non-negotiable because it:
Identifies ideas quickly (2-3 hours to generate a list of ideas).
Stacks the deck in your favor by explicitly matching the most important needs of your audience with the core benefits of your idea.
Minimizes risk by focusing on minimum viable ideas to test quickly for feedback.
Next, read Modules 0, 1, and 2 in The Traffic Engine to familiarize yourself with the principles, then skip ahead to Module 6.5 — Facebook Offer and Messaging Testing Framework.
(That framework works really well to develop and test ideas for new products, new offers, and new services for existing businesses too — we'll talk more about that later in this email series.)
Facebook is a powerful way to test ideas with real audiences (who may eventually become customers and superfans). We do that with a specific type of long-form Facebook ad that tests themes, leads, and hooks (See Module 5 — Getting Started With Facebook Prospecting: Creating a Campaign, Part II.)
Once you've identified one or more ideas with some traction, Sphere of Influence is next, followed by AutoResponder Madness. (We'll go into detail about both later this week.)
Two more things before we wrap up today's installment.
First, we will be recording the masterclass deconstructing the Durable Business Series this Thursday, October 8th. If you have specific questions you'd like us to answer, please reply to this email and let us know.
(You can ask other questions too, of course.)
Second, tomorrow we're going to introduce TLB customer Jonathan Baker.
Earlier this month, Jonathan reached out and said:
"Being completely honest, I feel a little overwhelmed.

Over the past 6-12 months I've bought and read: LBC, TAE, TTE, TiM, SOI and ARM. That's a LOT of content.

There's so much going on in my head, that I can't see a clear path forward…"
We interviewed Jonathan last week and we're excited to share ideas from that conversation. Jonathan is an action-taker and he has built the foundation for a side business that may become his 'real' business.
More about that tomorrow…
— Shawn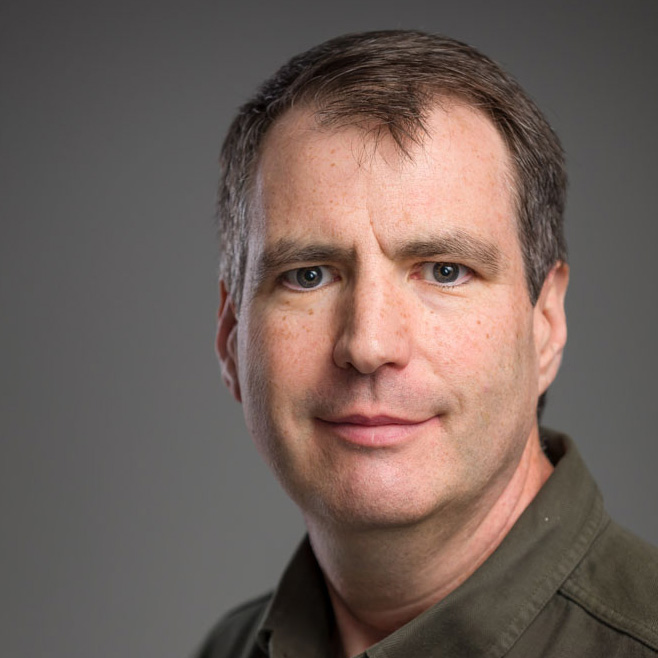 P.S.
The Fall 2020 enrollment for AutoResponder Madness, Sphere of Influence, and The Traffic Engine will be open Friday, October 9 — midnight (PST) Monday, October 19, 2020.
This will be the last enrollment in 2020 for these courses.
If you have any questions about ARM, SOI, or TTE, please reply to this email and we'll respond as soon as possible.