Hey, it's André & Shawn…
Happy Friday!
By the time you're reading this email, we will have turned off the lights and shut our office doors for the remainder of 2022.
Both of us will be taking the rest of December off to spend time with our families, read a good book or three, and enjoy some much-needed rest and relaxation.
Our amazing support team — Nick and Jen — will keep an eye on inquiries, however, and will continue to ensure that you are well taken care of.
They know where to find us in case of emergencies too.
We can't thank Nick and Jen enough for everything they do — whenever support is amazing, you can bet it's because of them, and when we fall occasionally, you can be sure it's because of us.
We would also like to take a moment to thank Anita for all of her work in the MMS Community. In addition to weekly check-ins and writers' rooms, Anita is a tireless advocate and resource for our customers.
Everything great about the MMS Community has Anita's fingerprints all over it.
To wrap up 2022 with a bow, we'll each share a few (dozen) books, podcasts, tools, tech, and more we found valuable and interesting this year.
Let's start with several (free) resources we created, including:
Next is our individual 'best of' lists with a sampling of what caught and kept our attention in 2022.
Enjoy.
André
I love Xmas time.
There's an energy in the December air that lights me up like a firefly. Well, an overindulging firefly. But who counts calories in December, right?
Anita and I have our moms coming to us in Gib for Dec…
Recognizing the time we have left with them is diminishing quickly, we cherish these moments, every hug an opportunity to hang on for an extra few seconds.
Anyhoo…
Below is a list of my favorite "stuff" from 2022. I hope you find some value in the list.
And please hit reply and send your favs to us. While we'll be unable to reply personally, we read every email we get.
Your attention is a privilege we never take for granted.
My Favorite Tools of 2022:
The tools I use every day have become more and more cloud-based. I like this shift.
I'm writing my section of this email in essay.app, an online structured writing environment created by Jordan Peterson's son, Julian (short video of Behind the scenes at Essay).
Once done, I'll copy-paste the doc into Ulysses, the macOS-only desktop app Shawn and I use for all our writing. Ulysses is one of a few desktop-only tools I still use daily.
While I could write this directly in Ulysses, as I've been doing for years, essay.app provides valuable structure to my writing.
---
Tana.inc is a new online tools-for-thought app I'm ridiculously excited about. It's currently in beta (free to join the waiting list), but I was fortunate to get an invite about a month ago.
I plan to spend a significant amount of time over December exploring it and making it the new home for my knowledge management (replacing Logseq).
If you own ITA (Ideas to Assets), and if Tana turns out to be the best thing since sliced bread for a thinking tool, how we use Tana will likely show up in there at some point in 2023.
---
An honorable mention goes to Heptabase, a note-taking tool for visual learning. I've invested many hours using this tool. The visual nature of it is very appealing to me.
Here's a screenshot of a marketing board about 'how to do market analysis' (the blurriness is intentional):
My Favorite Inputs of 2022:
This breaks out across a number of dimensions: YouTube, podcasts, books, and essays.
Long-form essays and email newsletters are tricky to recommend because they're very specific to my interests, so I won't mention any here other than to say there is a lot of good writing on Substack.
The inputs I've spent most of my time with across 2022 have been, by some margin, the list of podcast shows below (in no particular order):
What I love about this motley cast of podcasts is the diversity of domain experts and generalists I get exposed to. It's such a privilege.
My Favorite Books of 2022:
The majority of books I buy I don't read cover to cover. I'll skim and bounce around, parsing out timeless ideas and lessons.
These four books had the biggest impact on me.
If you're a paid subscriber of Sam's Making Sense podcast, he's interviewed the authors of the first three books below. And Peter Attia interviewed Arthur Brooks, all wonderfully rich conversations.
Book I'm currently reading:
An Idea I'm Excited to Explore in 2023:
Cal Newport has been working on a new book this year around an idea he's calling Slow Productivity. Sam Harris, in his latest episode, Why I Left Twitter, has a wonderful conversation with Cal, where Slow Productivity is unpacked in the last thirty or so minutes.
TLB 2023:
We've got big things planned for 2023.
The work never ends, but it's work we love and feel grateful and privileged to get to do and earn a good living from.
See you in 2023, bright-eyed and bushy-tailed!
Oh, by the way: I've started writing essays again on my personal website (personal, business, tools, generative AI, and some fiction will show up over 2023).
Writing is my way of reflecting, thinking deeply, and learning what I don't understand.
You may enjoy The Invisible Conversation. If it resonates with you (or not!), would love to hear your thoughts.
(The site is still a work in progress, so there's no navigation.)
---
Shawn
2022 has been a helluva ride. I'm proud of everything we accomplished this year — the Modern Marketing System, MMS Community, Lab, Accelerator, Elite, Ideas to Assets, and the Writing Masterclass.
I'm particularly proud of the MMS core training too. That represents 100+ hours deep-diving into our courses and distilling decades of wisdom into the most elegant description of marketing I've encountered in my 25+ years in the game.
More than four decades of combined experience have confirmed — over and over again — that marketing success comes from connecting an interested audience to an irresistible offer by way of an engaging experience.
And there's nothing we enjoy more than creating engaging experiences for all of you.
I enjoyed good food and good company when André, Anita, and I met in San Diego for Traffic & Conversion in September. That was my first significant travel since Covid lockdown in March 2020.
I bought an Evergoods Civic Panel Loader 28L Mirror for the trip — the bag is excellent, I like the company's vibe, and I appreciate that they make a mirror version of their bag for those of us who are left-handed.
I was not surprised to see that my good friend Chris Lopez had an Evergoods bag in San Diego as well (there's a non-trivial possibility Chris and I are brothers separated at birth, considering how strangely in sync we are — except he only wears white Buck Mason t-shirts and I only wear black).
Looking back on 2022, I read a lot (but never enough…), listened to some great content, learned and used a few tools I found useful and enjoyable, and more.
Let's start with the tech.
After much prodding from André, I started using Logseq in tandem with Obsidian for personal knowledge management (PKM).
Both use local markdown files and they play well together. That's a powerful combination for my needs.
If you're curious about Logseq, check out the One Stuttering Mind YouTube channel. It's exceptional. I highly recommend Logseq Mastery too if you're interested. I don't know Dario personally but I am continually impressed with his thinking.
For all things Obsidian, check out Nick Milo's YouTube channel. I enthusiastically recommend Nick's Linking Your Thinking workshop as well. André and I were early enrollees in LYT. Nick seems like a genuinely great person too which certainly helps.
The PKM and Tools for Thought (TfT) world has been abuzz about Tana. I've just started to explore Tana and, so far, it feels a little too 'database-y' to me. I haven't done enough work to have an opinion, however, so don't let me discourage you.
If you're curious about Tana, start with Cortex Futura's Tana Fundamentals and Tana Workflows YouTube playlists.
I've also purchased Mastering Tana — Core from Cortex Futura (which includes a Tana invite at the time of this writing), Tana Fast Track Course by EV Chapman, and Santi Younger's Tana Course.
I've had Lawrence Weinstein's Grammar for a Full Life: How the Ways We Shape a Sentence Can Limit or Enlarge Us on my bookshelf for a while and I regret not reading it sooner. It is outstanding.
It may be the most actionable writing book I've ever read (and I've read a lot of writing books…). Every chapter is amazing. If you want to become a better writer, just buy the book, read it start to finish once, then return to savor each chapter.
Then keep it on your desk for reference. You can thank me later.
I also enjoyed From Strength to Strength: Finding Success, Happiness, and Deep Purpose in the Second Half of Life, by Arthur C. Brooks. If you're curious, start with Peter Attia's interview with the author.
I listened to more audiobooks this year than I ever have. Here are several I enjoyed:
I enjoyed Jordan Peterson's first conversation with Iain McGilchrist (A Brain Divided). That's profoundly interesting on its own, and a perfect companion to McGilchrist's widely-acclaimed book The Master and His Emissary: The Divided Brain and the Making of the Western World.
I'm also looking forward to McGilchrist's 2,996-page book The Matter With Things: Our Brains, Our Delusions and the Unmaking of the World and the eighteen chapter by chapter dialogues about the book between the author and Alex Gomez-Marin.
Understanding The Matter with Things Dialogues: Episode 1: The Introduction if you're interested.
I have no idea how long it'll take me to get through McGilchrist's work — and I'm not sure I am intellectually capable enough to actually understand it. From what I've experienced so far, however, it seems worth the (significant) effort.
Look for an update in the 2023 (or 2024) year in review.
If you're interested in supplementation for cognitive enhancement, I've found the Clarity and Logic blends (with caffeine) from Thesis excellent for getting work accomplished. The caffeine-free blends aren't nearly as exciting in my experience.
The Creativity blend is gentler (it's my favorite for long periods of writing).
I've also taken a modified version of the Huberman Lab Focus & Cognition Bundle from Momentous (I take the Alpha-GPC and Tyrosine with 4g of Maximum Omega fish oil from Carlson Labs which is also available from Amazon).
That combination creates sustained, tunnel-vision-like focus for 2-3 hours reliably.
In addition to paying $84.38 for a pencil this summer, I finally got my hands on the pencil-nerd Holy Grail: Blackwing, Vol. 24: A Tribute to John Steinbeck.
I've bought a lot of Blackwings this year — they're weird things to collect but what can I say, we're all weird and that's pretty great.
If you know anyone who has Blackwing Vol. 811 lying around collecting dust, send them my way…
After thirteen years and 700+ hours, I traded in my New Holland 2420 for a New Holland Powerstar 75. I take great pleasure and pride in being a steward to the 70 acres of Vermont I call home and the new tractor certainly makes that experience even better.
Especially when there are so many extras to play with.
Like my partner-in-crime, André, I'm looking forward to everything we have planned for 2023.
But first … rest…
§
(If you're interested in reading our previous Year in Reviews, here's 2021 and 2020.)
Thank you all for being on this journey with us. We couldn't do any of this without you, and that means the world to us.
However you celebrate the holidays, best wishes to you and your families.
We'll see you in January.
—André & Shawn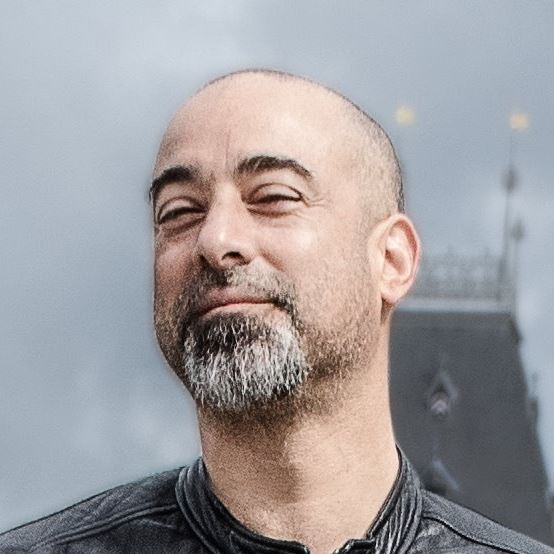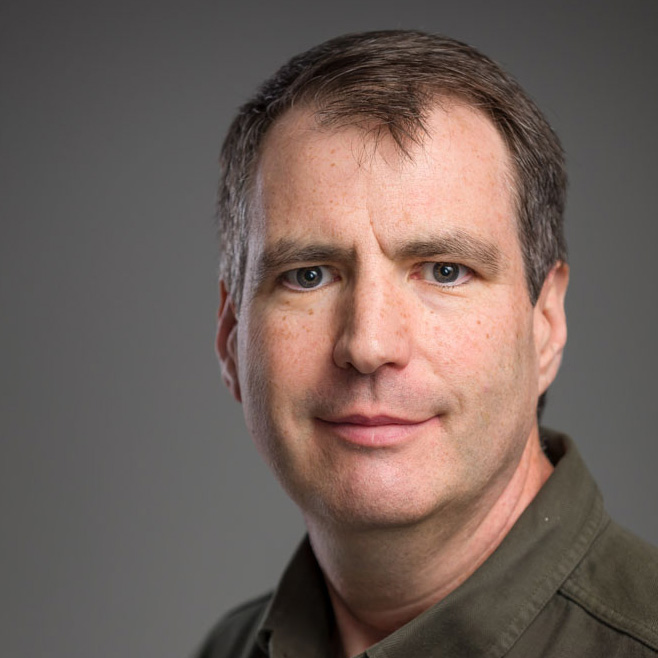 P.S.
If you have enjoyed our emails this year and you know someone who might benefit from our ideas, please tell them to this (email archive) page our compliments.
And, if you received this email from a friend (who clearly cares a lot about you), and you like what you've read, consider signing up here.